— -- The diverse pool of more than 51,000 runners participating in the TCS New York City Marathon on Sunday will provide an incredible array of standout runners to watch on Sunday.
Here are five unique runners to keep an eye on:
The doctor and his patient
Dr. Kevin Jiang, an orthopedic surgeon from New York-Presbyterian Queens Hospital, will run the marathon alongside his patient and longtime distance runner Michael Bozzo, whose ruptured Achilles tendon Jiang repaired in March, just months before the race.
"Thinking back, it's just amazing," Bozzo told ABC News days ahead of his fourth marathon. "I could barely walk 12 feet to the kitchen and I didn't know what I'd be like at this point. From the moment I collapsed on the tennis court I knew I could be in jeopardy of running the marathon in November," he said.
But with Jiang's hard work and positive attitude, the pair became partners in both the recovery and training process.
"I remember him saying, 'We'll have you running in three months,' knowing it's tough, but if I put in the work we could be comfortable running in November," Bozzo said.
The sports medicine specialist accepted an offer from NYRR to run with his patient. He was even already prepared after completing an Ironman in Boulder, Colorado, earlier this year.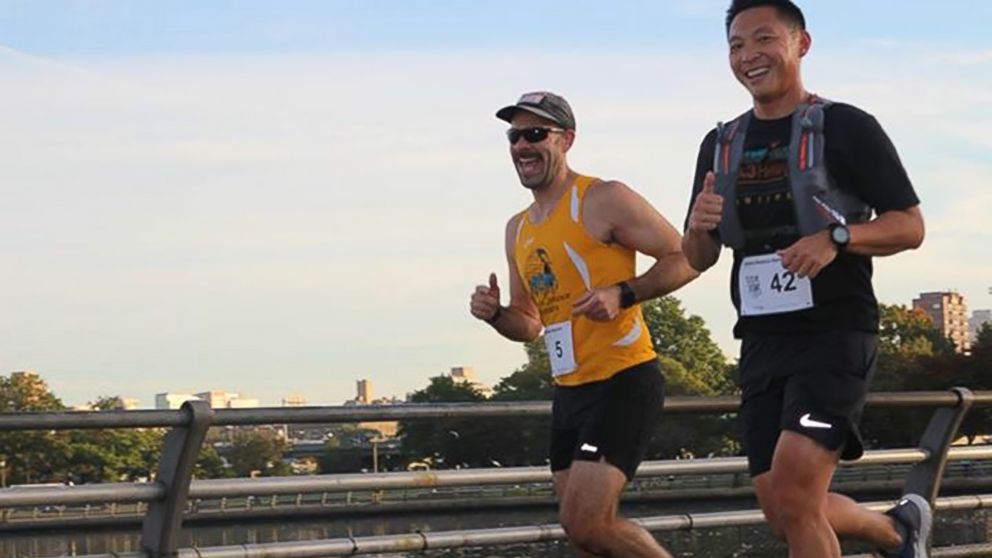 Despite the surgery, Bozzo was insistent on not postponing the race. "I didn't want this to be a year where I take a step back. I'd love to just keep going and this could be a step forward in getting stronger," he said.
Jiang told ABC News he credits a rapid rehab program with getting Bozzo back to 100 percent. "Nothing makes a doctor feel better than getting your patient get back to what they love, but being able to participate with Michael is just amazing," the doctor added.
Bozzo said his goal is to beat his 4-hour, 5-minute record and complete the NYC Marathon in under four hours.
"We're both hoping for four hours and that we get to that finish line injury-free," Jiang added, laughing.
The marathon veteran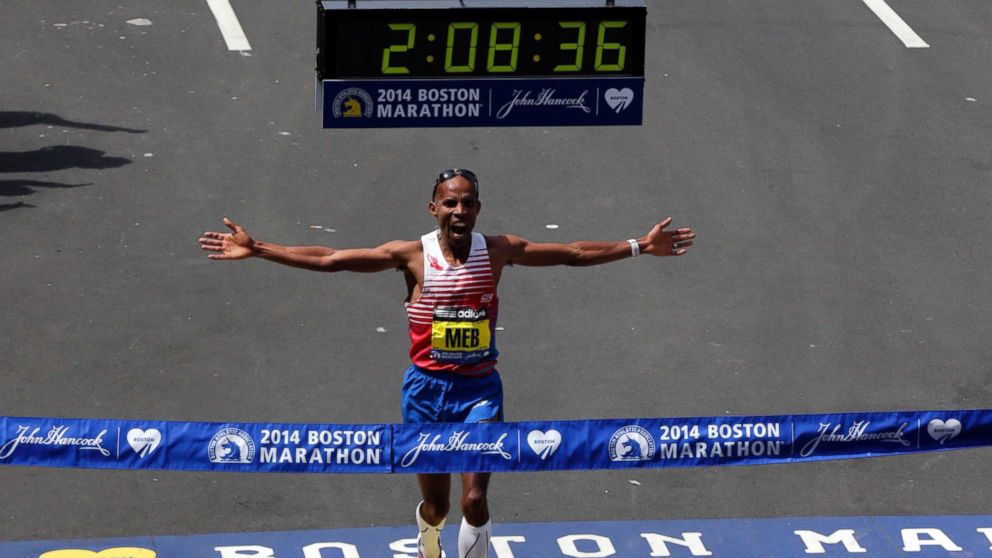 Meb Keflezghi is a running legend who's racing in his 26th and final career marathon Sunday. He was honored on Thursday by New York Road Runners (NYRR) with the Abebe Bikila Award, an annual prize honoring individuals who have made an outstanding contribution to the sport of distance running.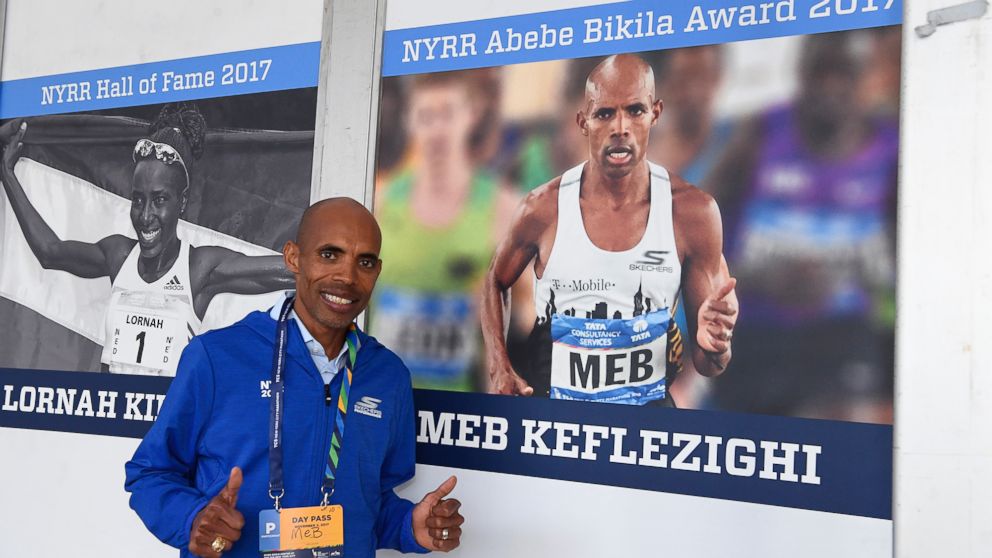 Keflezghi, who moved to the U.S. from northern Africa when he was just 11 years old, is the only person in history to have won the New York City Marathon, the Boston Marathon and an Olympic medal.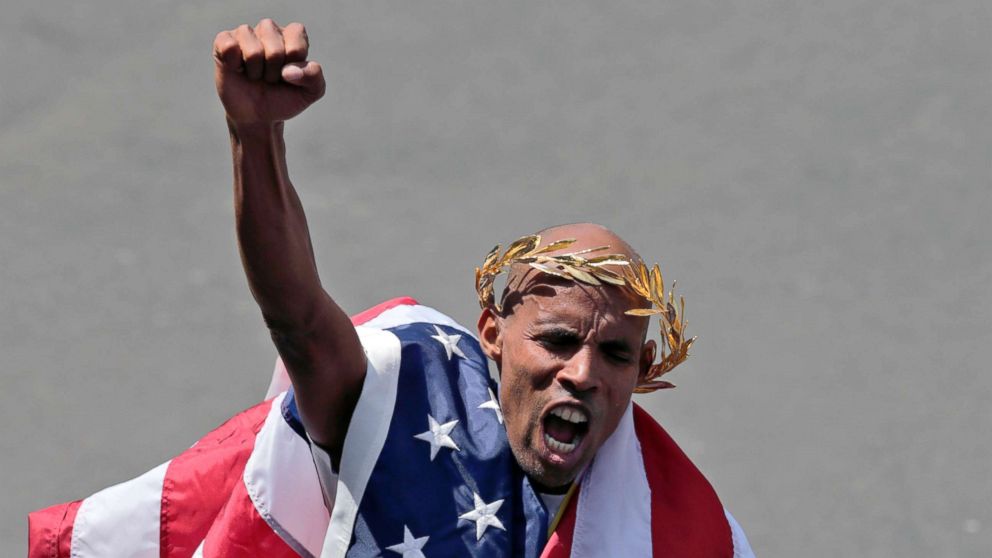 The oldest female runner
At 84, Ginette Bedard is this year's oldest female runner in the race.
Born and raised in France, Bedard has been running for 40 years, but only raced her first marathon at the age of 69. But she's run every NYC marathon since, according to the marathon organization.
"Once you start the marathon, you want to do it every year you're able to do it," she told NYRR.
The hurricane survivor
Melinda Mizrachi, a 43-year-old Miami resident, had two homes damaged by hurricanes Irma and Maria in Florida and Puerto Rico, but she overcame training setbacks to move forward with her plan to compete in New York.
"From evacuating on a moment's notice and potentially losing everything in Miami to Puerto Rico, where my second home, family, and friends were in harm's way, this was like no disruption I could have ever anticipated," she told NYRR.
Mizrachi announced on her NYRR fundraising page that she would run with Team for Kids. The division of NYRR is a team of adult runners who raise funds for services provided by NYRR youth programs that combat childhood obesity and empower youth development programs across the country.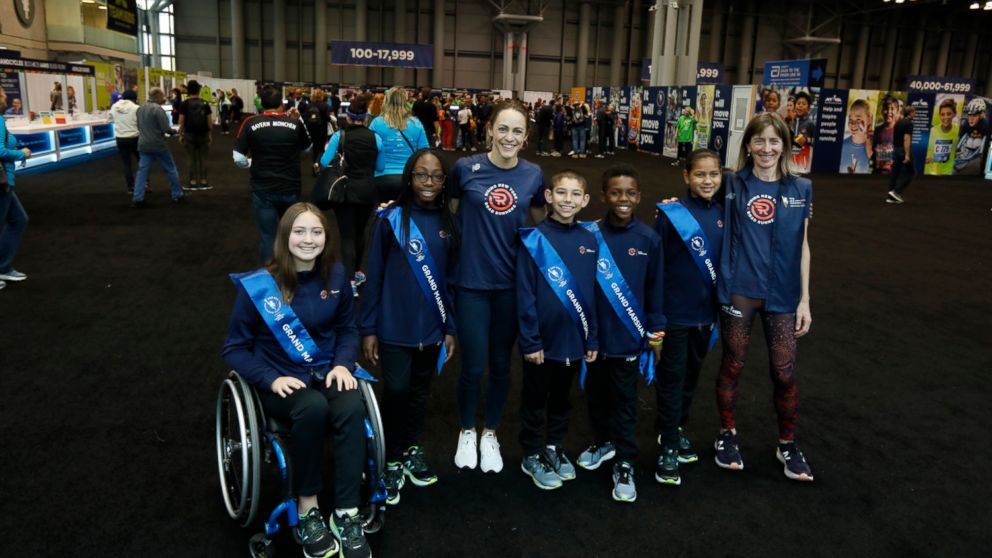 Mizrachi went to Puerto Rico after the hurricanes hit and donated funds that she collected to families and individuals in need.
"Through all the devastation, I have been hopeful and positive, even though I probably won't be as ready as I would like to be to have a great finish time," Mizrachi told NYRR. "My new goal is to enjoy being a delegate in the opening ceremony representing Puerto Rico and crossing that finish line healthy and strong."