— -- A New Jersey teen has been granted admission to the most prestigious colleges in the United States.
Ifeoma White-Thorpe, 17, a senior at Morris Hills High School in Rockaway, received acceptance letters from all eight Ivy League schools -- Brown, Columbia, Dartmouth, Yale, Princeton, University of Pennsylvania and Harvard. She was also accepted to Stanford University.
"I was shaking, I was like, 'Oh my gosh, oh my gosh,' like this might be eight out of eight and I clicked it and it said 'Congratulations' and I was like, 'Oh my goodness...'" Ifeoma told WABC-TV.
Principal Todd Toriello told ABC News that Ifeoma has been a student leader throughout her four years at Morris Hills High.
"She understands the importance of giving back to her school service and currently serves the student body as the student government association president," Toriello said. "As a senior, she's challenged herself in rigorous course work. ... In my relationship with her, she has always been a respectful individual and we are just so proud of her and her accomplishments.
"Whatever school she decides to go to, she will continue on doing great things and will leave her mark on this world and make it a better place," he added.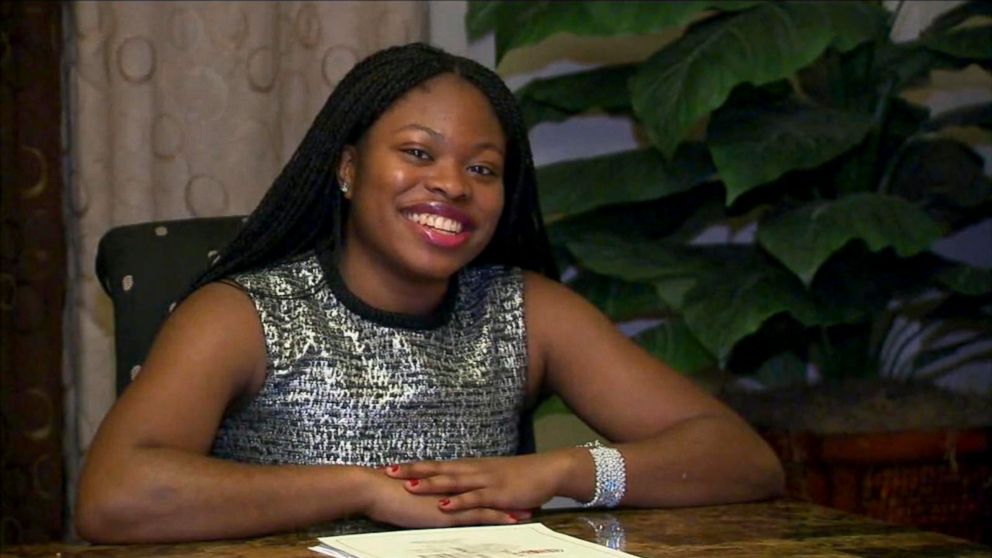 Ifeoma's mother, Pat White-Thorpe, told ABC News that she was not surprised by her daughter's feat.
"She has always been a hardworking girl," White-Thorpe said. "Last month, she was one of the 2017 Coca-Cola Scholars and that is one of 86,000 students in the United States. They choose 150 students and she was one of them.
"As a little girl, she was a great writer," she added. "I remember when she was in kindergarten. She spoke on behalf on behalf of the kindergarten class and it blew our minds away."
In 2015, Ifeoma was named a winner of the national Selma Speech and Essay Contest.
Ifeoma spends her free time doing community service volunteering at a food bank, a homeless shelter and for the American Heart Association, White-Thorpe said.
Now that she has plenty of choices, Ifeoma must decide which school she will attend.
Ifeoma wants to study biology and hopes to become a cardiologist, her mother said.