— -- Humans aren't the only ones getting into the holiday spirit this season.
These precious adopted kittens sharing a magical kiss while cozying up next to the Christmas tree have gone viral for all the right reasons.
Louie, the orange tabby, and Luna, the Maine Coon, are inseparable, and their cuddling photos are capturing the hearts of the internet one snuggle session at a time.
"They're the best of friends. They always get along," James Cochran, their owner, told ABC News.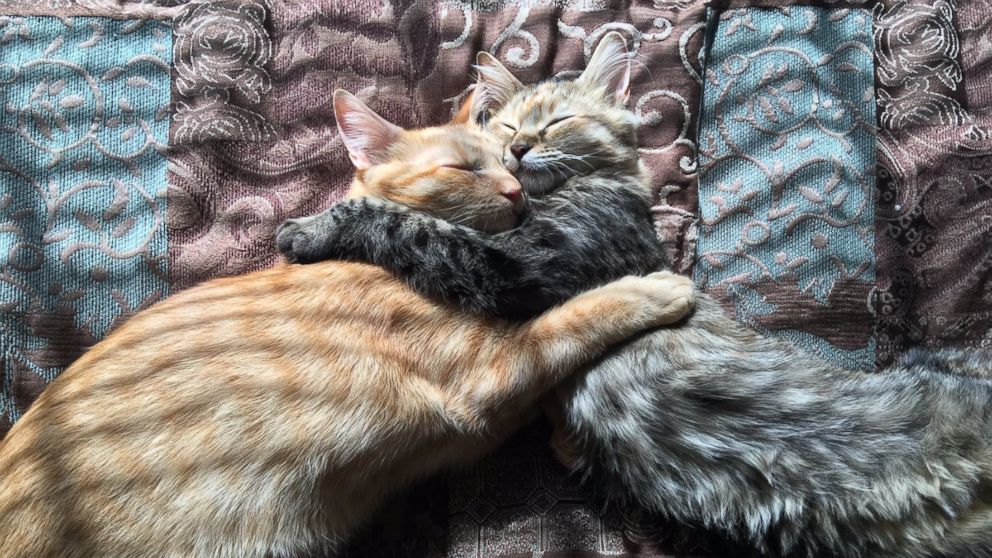 When Cochran and his girlfriend, Lauren Sedner, decided to adopt a pet, they initially thought they wanted a dog but ultimately decided cats were easier to take care of on a daily basis.
"We looked for a few weeks and couldn't decide, until my girlfriend saw Luna. It was instant love," he recalled of their first visit to the S.T.A.R. shelter in Gainesville, Florida.
"We didn't leave with her that day though," Cochran told ABC News by email "Fast forward two weeks and we're back in the same place, looking at the cats again (daydreaming) and she was still there, but with three orange tabbies. My girlfriend couldn't pass her up twice, so she went back that night and adopted Luna without my knowledge. They convinced her to foster Louie for a week to help Luna adapt to her new home and after the week was up, we couldn't give him back so we turned around and adopted him too."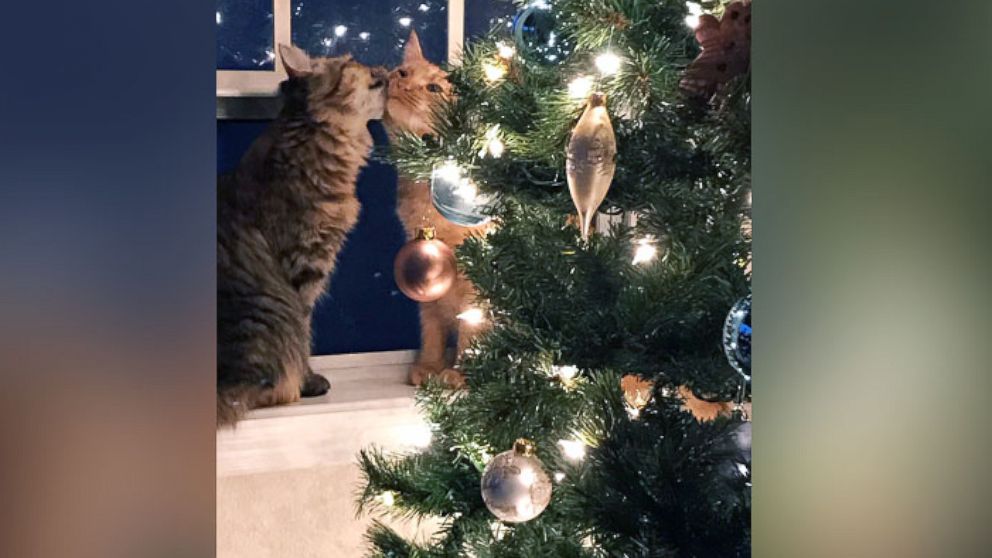 The rest, as they say, is history with this perfect pair, and the happy family cannot wait to spend their first Christmas together.
"They were a bit skeptical when we put the tree up, but they soon realized they could mess with it," Cochran said. "They love the tree now. They'll stare at the ornaments or the lights quite often."