— -- Americans have spoken, and they're saying coffee-flavored potato chips are what they want.
Out of more than 14 million entries in Lay's "Do US A Flavor" contest, the brand whittled down the final four flavors to Cappuccino, Cheddar Bacon Mac & Cheese, Kettle Cooked Wasabi Ginger and Wavy Mango Salsa.
Chad Scott, a visiting lecturer and Ph.D. student who pitched the crazy cappuccino flavor, said today on "Good Morning America," "the inspiration on this is just a love of coffee. When a cappuccino is good enough, it puts a punctuation point on my day."
The coffee-flavored chips, however, do not contain any caffeine, though Amy Robach noted that the coffee flavor was strong before declaring she was a fan.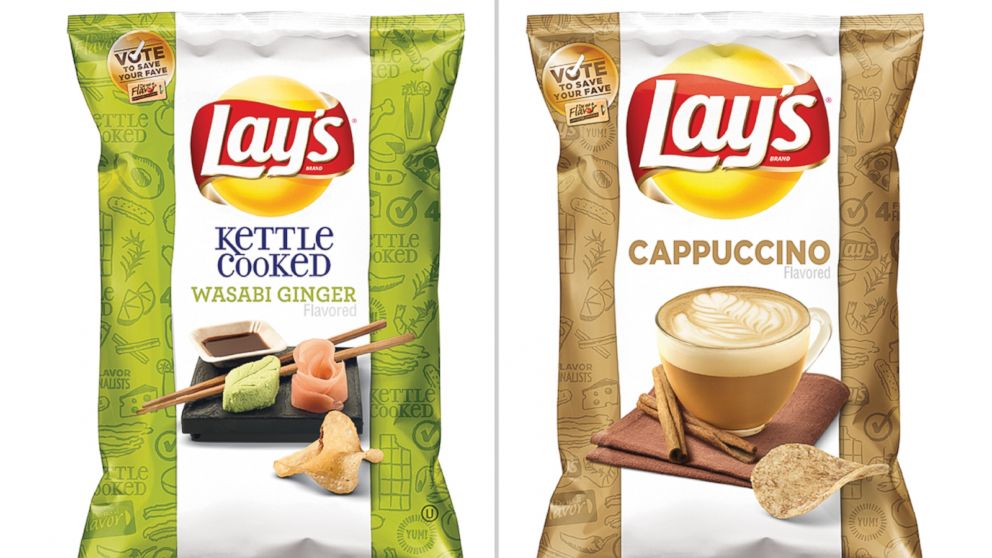 Cheddar bacon mac and cheese was developed by a firefighter's love for comfort food. "Let's be honest, firefighteres love their food, so I knew I had to bring my A-game. It was a hit with the guys at the firehouse," Matt Allen said on "GMA."
"It's a hit with me, too," Robach announced, liking the barbecue-reminiscent smoky flavor.
Inspired by her grandmother's Japanese heritage, Meneko Spigner McBeth came up with the spicy wasabi ginger flavor. "She's been making me sushi since I was a little girl," McBeth said.
"That is fantastic! I love that one," Robach said.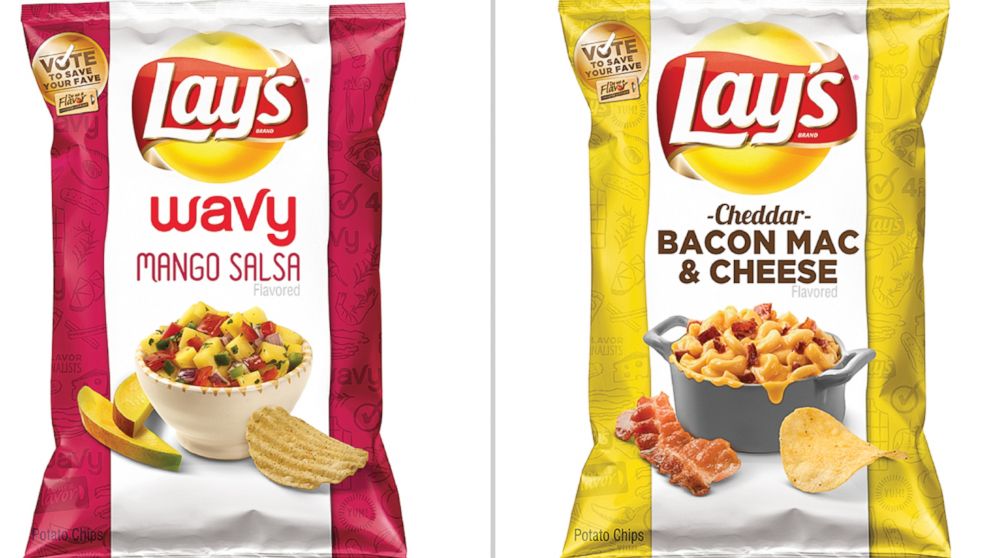 "It's sweet; it's salty; I love it," Amy Robach said after tasting the mango salsa flavor, created by Julia Stanley-Metz's love for her husband's homemade mango salsa on their family's Taco Tuesdays.
The crowd-sourced chips will be available on store shelves later this month when consumers can try all four and vote for their final favorite, which will remain on store shelves after the contest ends in November. The winning contributor will get a $1 million grand prize for their flavor idea.
"The response blew us away," Ram Krishnan, senior vice president of marketing, Frito-Lay North America said in a statement. "We can't wait to see which flavor America selects as its favorite."
Head to DoUsAFlavor.com to vote for your favorite, or vote via Twitter, Instagram and/or Vine using the hashtags #SaveCappuccino, #SaveBaconMac, #SaveWasabi or #SaveMango; and/or via text message by texting "Cappuccino," "Bacon Mac," "Wasabi" or "Mango" to 24477 (CHIPS).