— -- An Iowa teen received a touching 18th birthday gift last month: a time capsule filled with letters penned almost two decades ago by loved ones.
"Abby had no idea that this existed," mom Susie Van Metre of Cedar Rapids, Iowa told ABC News today. "She was moved to tears. That's the best way for me to put it. She even said, 'This is the most precious gift that you could've given me and I will always love it.'"
In Sept. 1999, Van Metre and her husband Kent were brainstorming gift ideas for their daughter Abby's upcoming 1st birthday.
"We were getting ready for the new millennium and people were talking about making time capsules and my husband and I said, 'Well we don't need a lot of presents for a 1-year-old' and my grandparents were still alive at the time," Van Metre said. "What a neat gift to have these people who love her, write her these letters and store them away?"
The Van Metres gathered 30 letters written by themselves, grandparents, great-grandparents, aunts, uncles and friends and closed them inside a box for 18 years.
For her birthday on Sept. 22, Abby's parents recorded the moment she was given a gift that she knew nothing about. The teen cried as she read the letter from family members that have since passed on, including one from her grandfather who died five years ago and a letter from her late Uncle John.
"It was emotional for my husband and I too because we never looked at any of the letters, we just sealed them up and put them in there," Van Metre said. "The letter from my brother and the letter from her grandpa made her sob. [From grandpa] it said, 'I might not be with you here when when you are 18, but I'll always be with you spiritually, just not physically.'"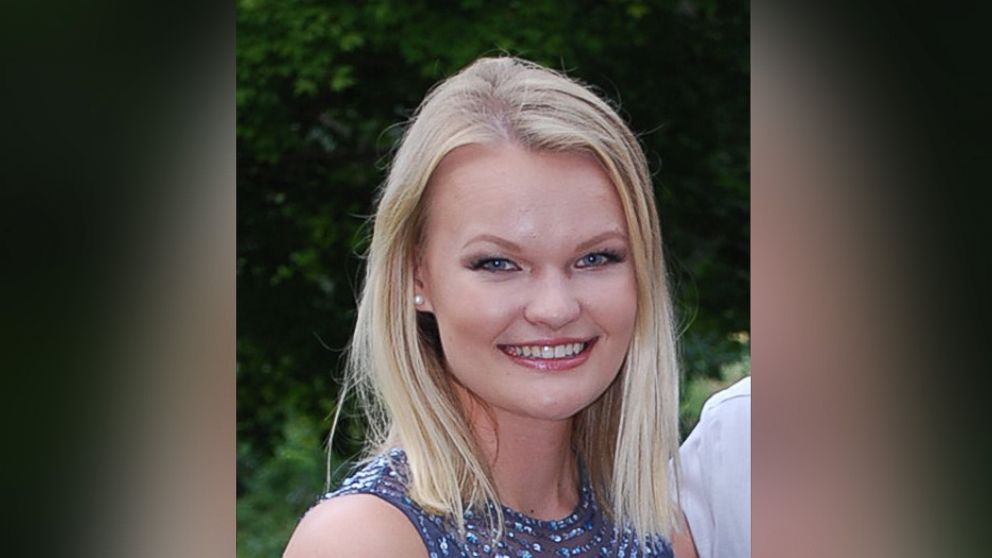 "When she opened the letter from the people that had passed away, they were all handwritten," she said. "When you see their handwriting, it kind of takes your breath away."
In addition to the letters, there were mementos from the year that Abby turned 1 year old so she could understand what was going on the world at the time, things like newspaper clippings, receipts with grocery prices and a DVD to show what "new technology" was back then.
"There was a letter printed from an email because it was also a relatively new form of communication, which she thought was hilarious," Van Metre said.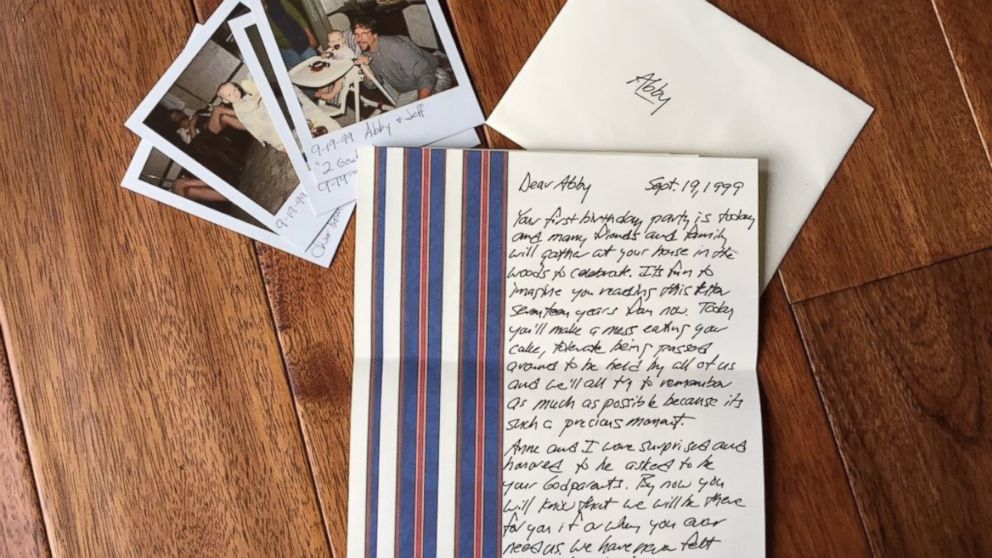 Abby Van Metre told ABC News that she was surprised by the "incredibly thoughtful" gift from her mom and dad.
"My first thought was 'Wow, I'm so lucky' and my second thought was, 'I'm getting to have another conversation with these people that I thought I was never going to be able to speak to again,'" Abby said. "It was just beautiful."
Abby's parents gave her the time capsule now, since she'll be leaving for college next year.
Her 14-year-old sister Holland also has the same gift waiting to be opened when she turns 18, Van Metre said.