One Los Angeles couple decided to ditch the traditional wedding cake at their nuptials. Instead, they chose a customized wedding piñata cake.
Interested in
Weddings?
Add Weddings as an interest to stay up to date on the latest Weddings news, video, and analysis from ABC News.
Karen Chan and Clayton Lee tied the knot May 13 in front of approximately 180 guests at La Chureya, a luxury villa in Palm Springs, California. The couple, who got engaged on Christmas Day in 2014 after meeting on a study abroad trip to Shanghai, China, 10 years before, aren't "big on cake," they told ABC News.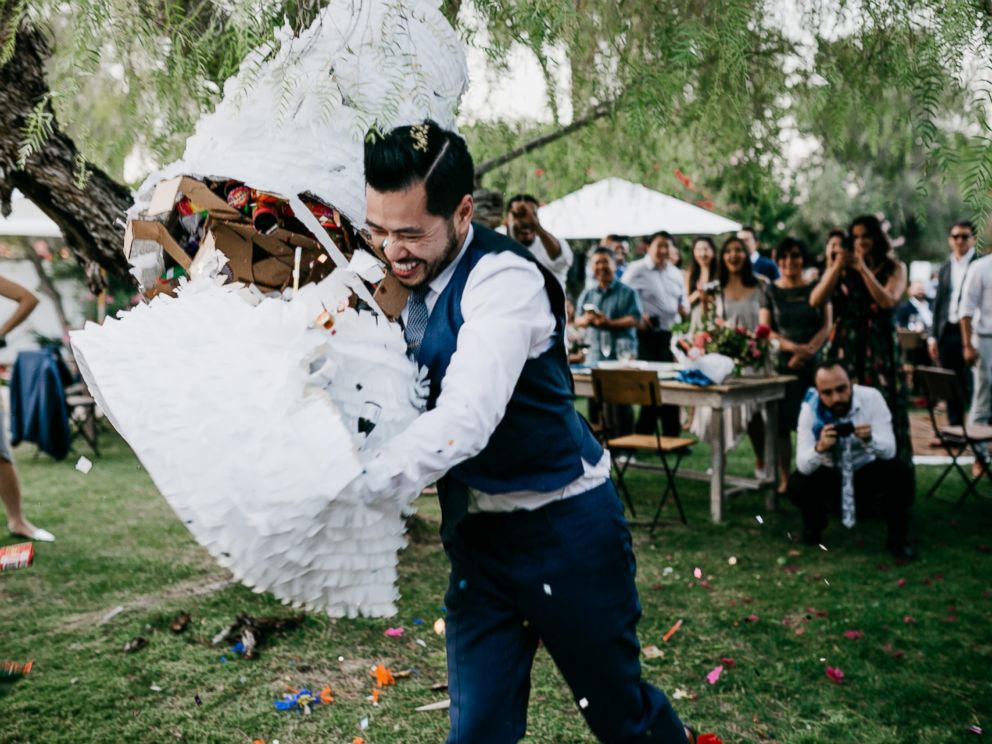 "I'd rather have dessert than cake," Chan, 34, who is also a food blogger at Honestly Yum, said.
Lee, 35, added, "It was also an act of semi-rebellion against traditions. We just wanted to do our own thing."
So the two commissioned a local shop called Amazing Piñatas to create a customized wedding cake-shaped piñata.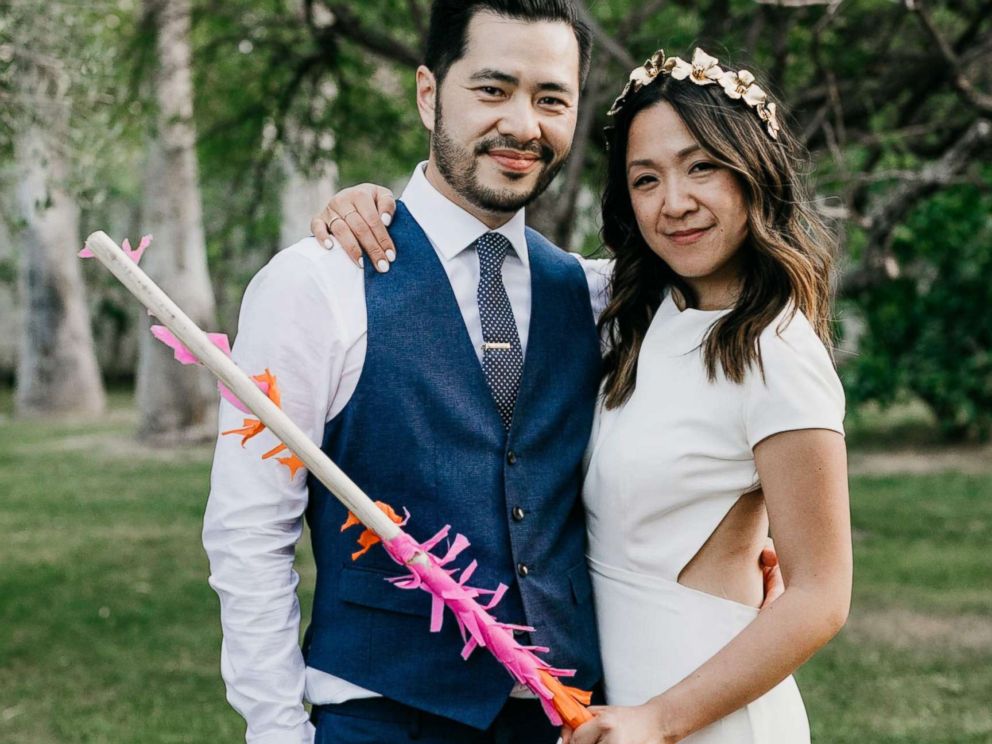 "I gave them a photo of a cake I probably would've gotten made and they turned it into a piñata," Chan said.
The couple even had traditional cake toppers on their piñata, "but they customized it to look like us," the bride added.
Although it took a while for the piñata to pop -- Lee even had to "tackle it a couple times," he said -- the guests were glad when what was inside was finally revealed.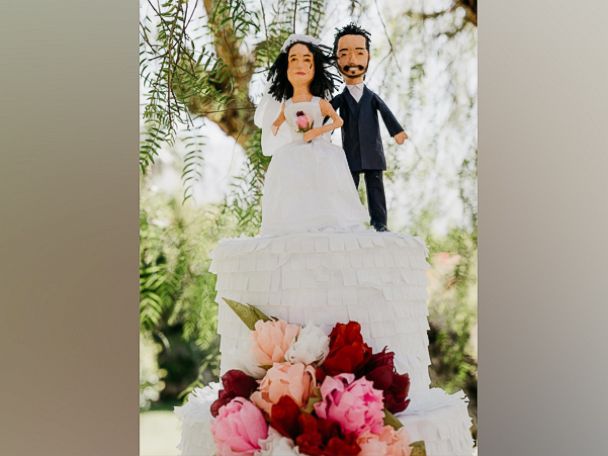 "We filled it with party toys and snacks, traditional Mexican treats, bubble blowers, party poppers, and of course, little bottles of booze-filled chocolates for the adults," Chan wrote on her food blog.
After their nuptials, the two trekked to the Maldives and Sri Lanka for their honeymoon. They're now looking forward to life as a married couple.
"We just want to continue to enjoy our time together," Lee said, "and plan our next trip and our next adventure."