— -- An Ohio man is gaining viral attention after singing "The Star-Spangled Banner" over a loudspeaker in a Wal-Mart while vacationing with his family.
James Fruits, 40, of Cleveland, was captured on video while performing at the retail supercenter in Osage Beach, Missouri, on July 8. Wal-Mart posted the footage on its Facebook page, where it's received 590,000 views since Tuesday.
"It's blown me way and I am honored and humbled that so many people are loving it so much," Fruits told ABC News today. "I am happy to brighten people's day and I definetely feel like that's my life's mission -- to make a differnce wherever I am. So if that's bringing a smile to people's faces while I'm on vacation with a video of me singing the national anthem, then so be it."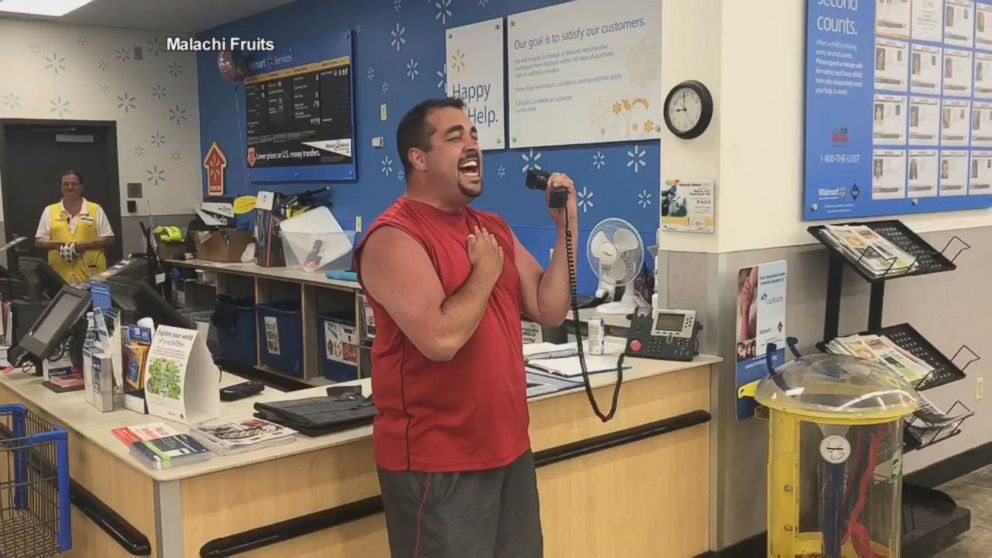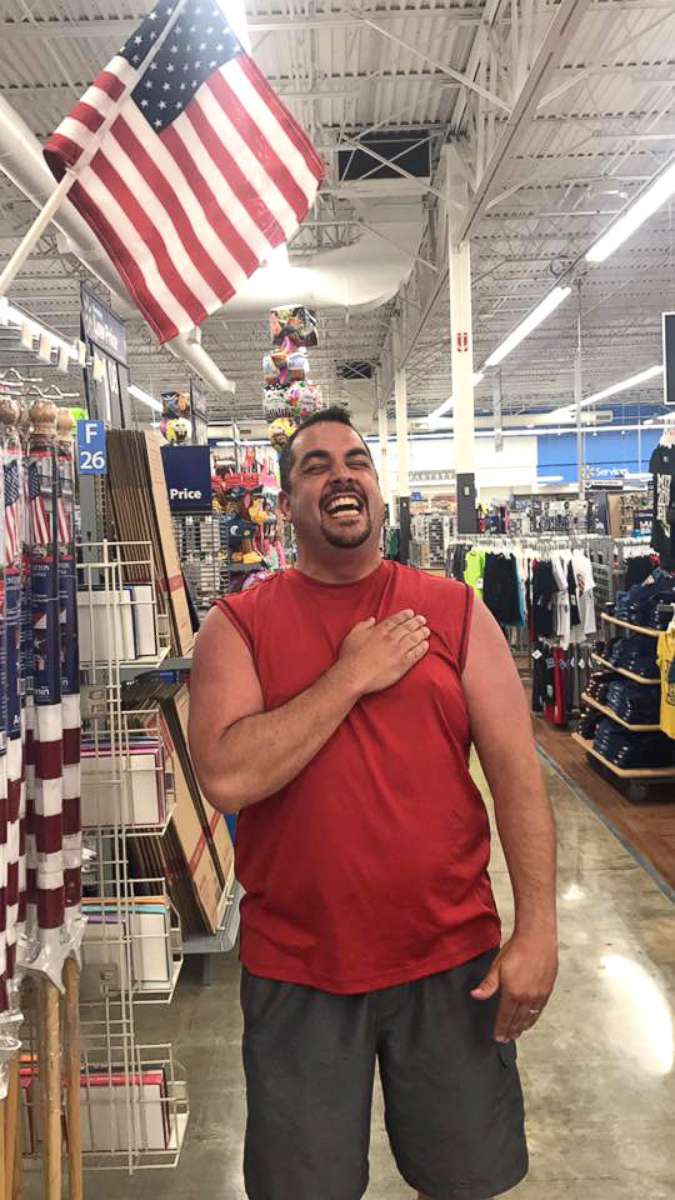 Fruits' impromptu performance was filmed by his son, Malachi Fruits, 15. Fruits said he first started singing in the aisle that had American flags on display as part of a friend's dare.
After hearing him sing, Wal-Mart's manager then called him up to the customer service desk and asked him to sing over the intercom, Fruits said.
"They wanted me to do it again and I said, 'Yea!'" Fruits added. "People gathered around and cheered and there were some Wal-Mart employees there as well. I thought great timing being around the Fourth of July and being in the heart of Missouri where people seem to be super patriotic."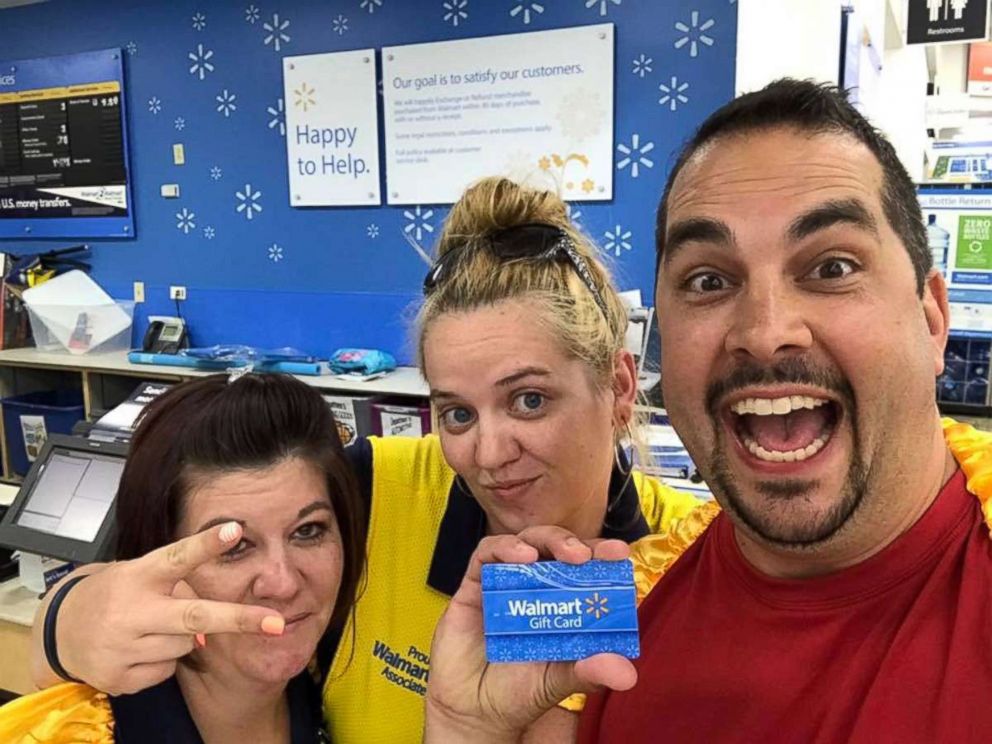 When he's not singing at Wal-Marts, Fruits works as the creative arts administrator for his church, DJs and performs at weddings on the weekends.
Malachi said he was happy to witness his father's performance, which earned him a $10 Wal-Mart gift card and a Wal-Mart superhero cape.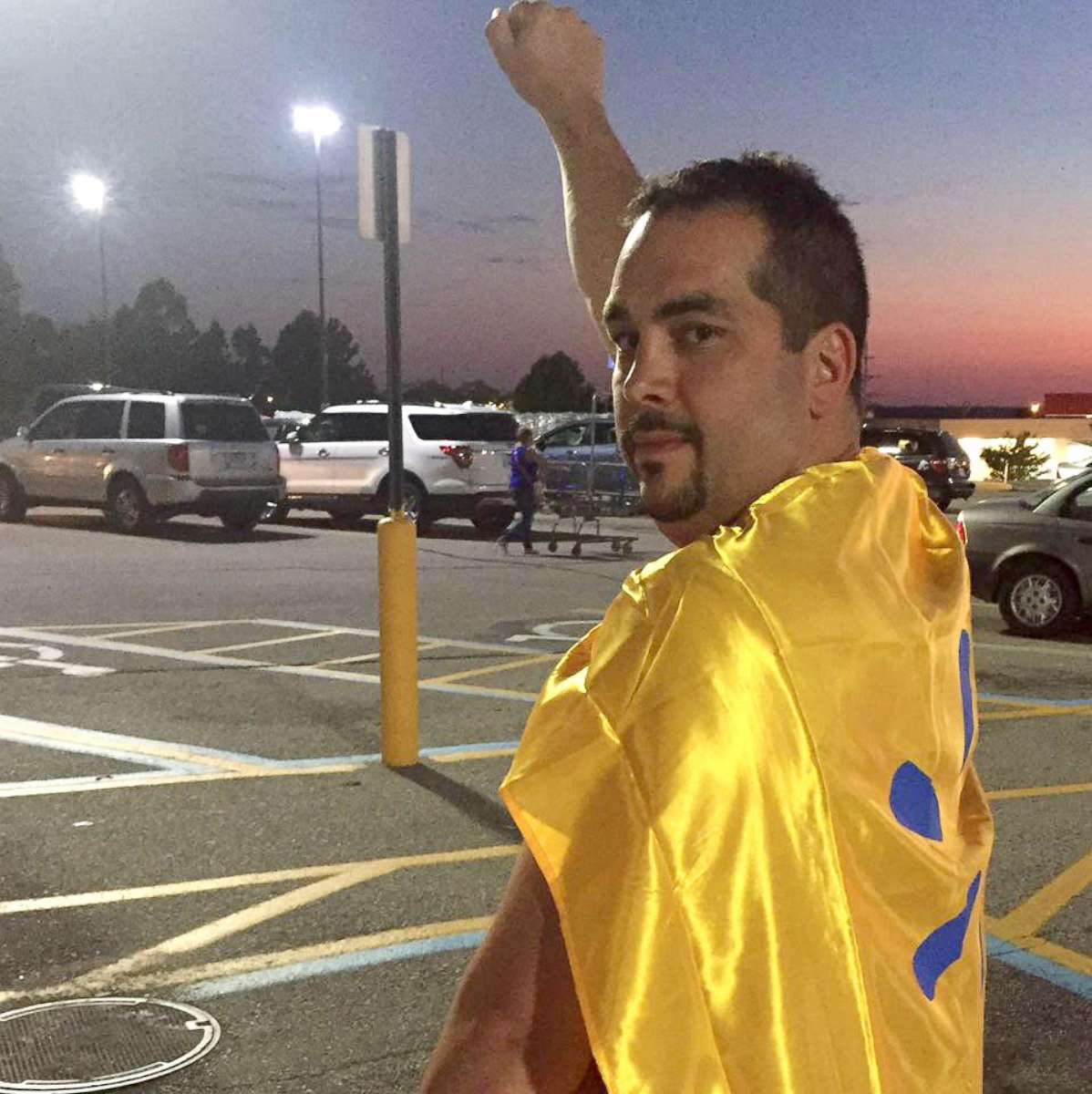 "For an intercom, it sounded pretty great," he added. "I've just gotten used to his embarrassment that it started to develop a humor for me. My reaction was to keep recording, but then I see people gathering around us to see what was happening and I couldn't help but to laugh."
Fruits, a dad of three, said if anyone is touched by his video to donate to the Cystic Fibrosis Foundation in his daughter Mylee Fruits' honor.