— -- In a heartfelt moment, one Iowa man has proposed again to his loving spouse of 26 years.
Jim Koch, 60, presented the new ring to his wife, Lora Koch, 54, on Feb. 28 -- just one week after her mastectomy.
Lora, a mom of two, was diagnosed with breast cancer on Feb. 1.
"It was pretty spontaneous," Jim of Panora, Iowa, told ABC News today of his re-proposal. "I've known Lora as the most selfless person that I know and as she was going through this rough patch, I really wanted to give a sign and a reminder of love and commitment. Throughout the whole thing, she's had such a positive attitude. From diagnosis to surgery, I don't think she's had a down day."
Jim and Lora Koch were married on Oct. 20, 1990. The couple have two children, Anna Koch, 20 and Christin Koch, 18,
The youngest, Christin, accompanied her father to buy a new ring for mom. The jeweler used the diamonds from Lora's original ring to create a new one, Christin said.
On Tuesday, Christin took photos as her dad got down on one knee.
"[My dad] started saying, I love you no matter what, in sickness and in health," she recalled. "I really liked being able to witness it. I've always known they had a strong relationship and seeing it in front of my own eyes was really cool."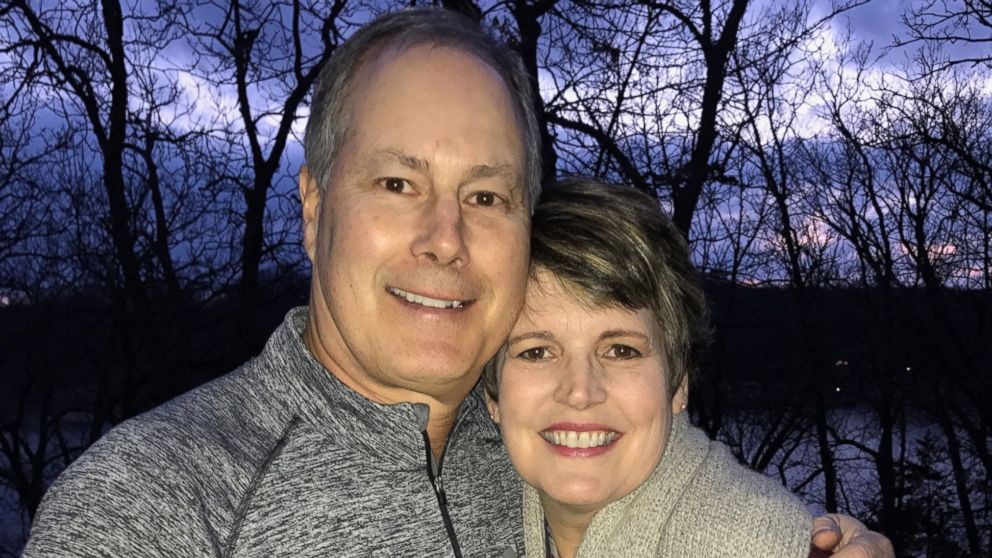 Christin said her mother Lora was so happy, "she cried tears of joy."
"It was really emotional for me because if you can only imagine after a bilateral mastectomy, you're not feeling your best nor do you feel like your look your best," Lora told ABC News. "To have him place something so beautiful on my finger and say [those] words to me, I had this big sludge of tears.
"Cancer can maybe change your life, but I knew one thing that would never change was the love of my husband and my family and it was that great, big reassurance that somehow everything would be OK."
Lora hopes her love story can be a reminder for women to take care of themselves and get a routine mammogram, she said.