— -- Making a difference in one's community can take a variety of forms, even if means simply mowing a elderly person's lawn for free.
That is the message of one Alabama man who has started a program for local youths to encourage them to give back. "My mission is to encourage kids to get out there and give back to their community," Rodney Smith Jr., 27, told ABC News. "I tell people all the time, if they are able, they can make a difference, and my way of making a difference is with a lawnmower."
The Bermuda native, who currently lives in Huntsville, Alabama, started the Raising Men Lawn Care Services last year, and since then the group has mowed around a thousand lawns, for free, for people in their community.
"We cut lawns for free for the elderly, disabled, veterans, and single moms," Smith said.
Smith said the idea originally came to him in 2015.
"I was driving from school and I saw an elderly man cutting grass and it looked like he was struggling," he said. "So I decided to help him."
The man's reaction affected Smith so deeply that he was inspired to continue his work throughout the summer of 2015.
The following year he decided to recruit some local youths to help, and the Raising Men Lawn Care Services was born.
Smith said he lost count of how many lawns they have mowed for free, but he estimated the number at more than 1,000.
Smith's group currently has 60 children participating in the Huntsville chapter, with another six chapters operating across the state. His goal is to have a chapter in all 50 states.
In addition to providing lawn services to those in need, Smith said that a big part of his mission is to "mentor young men, and even young girls, from ages seven to 17 about the importance of giving back to the community."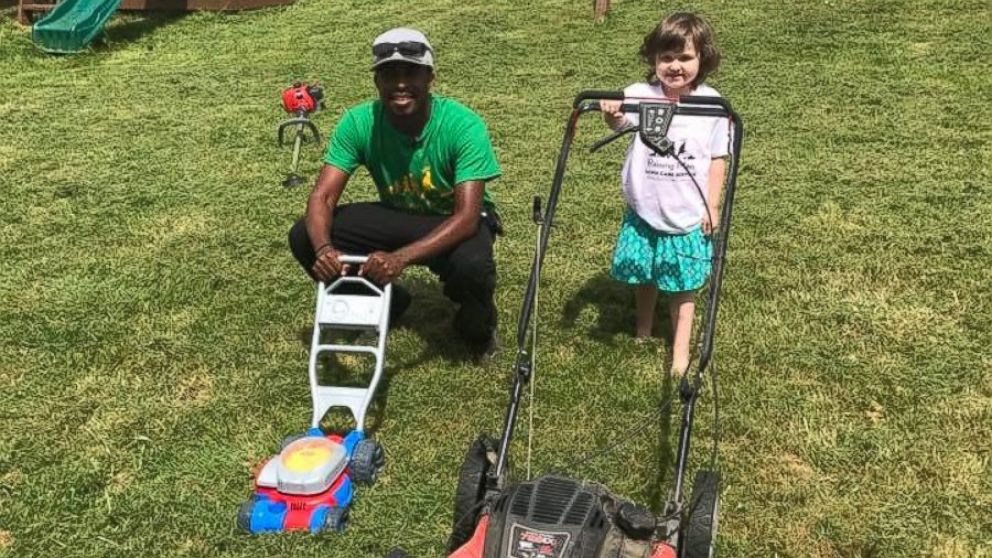 This year, Smith launched the 50 Yard Challenge, which sets a goal for children worldwide to cut the grass on 50 lawns for free for people in their community who are elderly, disabled, veterans or single moms.
The challenge rewards youths with colored t-shirts each time they reach the milestone 10, 20, 30, 40 and then finally 50 lawns. When a young person mows 50 lawns for free, they get a visit from Smith and the founding Raising Men Lawn Care Services team, as well as a brand new lawnmower to continue their work.
Smith said so far he has heard from dozens of children nationwide that are taking part in the challenge, and at least two children in England who are participating.
The organization never charges for lawn mowing services and operates on donations for gasoline and other expenses, according to Smith. In addition, the lawnmower engine makers Briggs and Stratton contribute lawnmowers, weed eaters and other equipment to the group.
Smith said the response has been overwhelming from both the youth who participate in the program, and those who receive the free lawn services.
"For a lot of the elderly, they just can't believe it, they are so grateful," Smith said. "We have elderly people who just cry."
"The kids are so excited, they call and say 'save my spot this weekend, please?'" he said.