Man's Sweet Resignation With Message on a Cake
He wanted to mark the occasion in a sweet way.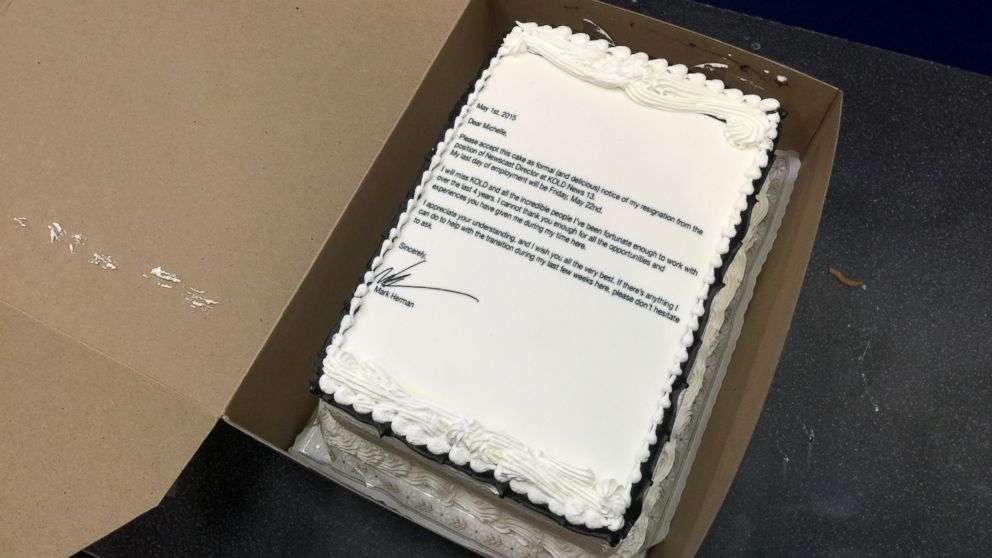 — -- Most people try to quit quietly. Others, like Mark Herman, see it as a cause for celebration and go big.
Herman, a newscast director at KOLD-TV in Tucson, Arizona, wanted to mark the occasion in a sweet way.
"I've been at my job for four and a half years, so I obviously really liked my job. I've developed a really great relationship with my manager and coworkers, and they all tell me they like working with me, so I wanted to soften the blow a bit," Herman, 28, told ABC News. "Cake was definitely a good way to do that and also very memorable, so I went out with a little bit of a bang."
Herman printed his resignation on the face of the cake, which read, "Please accept this cake as formal (and delicious) notice of my resignation from the position of Newscast Director at KOLD News 13. My last day of employment will be Friday, May 22nd. I will miss KOLD and all the incredible people I've been fortunate enough to work with over the last 4 years. I cannot thank you enough for all the opportunities and experiences you have given me during my time here. I appreciate your understanding, and I wish you all the very best. If there's anything I can do to help with the transition during my last few weeks here, please don't hesitate to ask."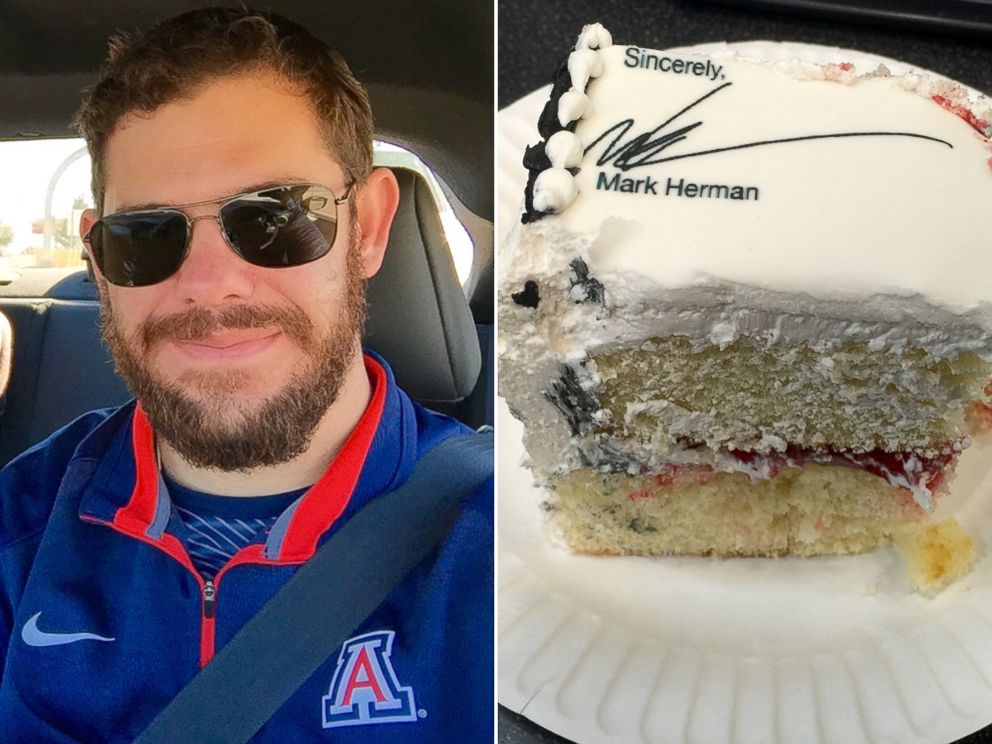 Herman first sent his boss a more traditional resignation, and informed her he would be bringing in a physical copy for his file the following day.
"She started laughing and took me over to the news meeting and broke the news. Everyone got a laugh out of it and it took them a couple minutes before they said they'd miss me, so I think softening the blow with the cake worked," he said. "I was able to pull it off without ruffling any feathers. Most people are bitter when they quit, but I'm opposite. It's a bittersweet situation, literally and figuratively."
Herman resigned to take another job as an automation director at WKRN-TV in Nashville, Tennessee.