— -- Have you ever used the expression "keeping up with the Joneses" when trying to one-up someone fancy? Well, now you can learn who the real Joneses are thanks to a real estate auction.
The now dilapidated mansion that is believed to be the inspiration for the phrase just sold at auction for $120,000. It was built in the 1850s in Rhinebeck, New York, as a summer getaway for New York City socialite Elizabeth Schermerhorn Jones.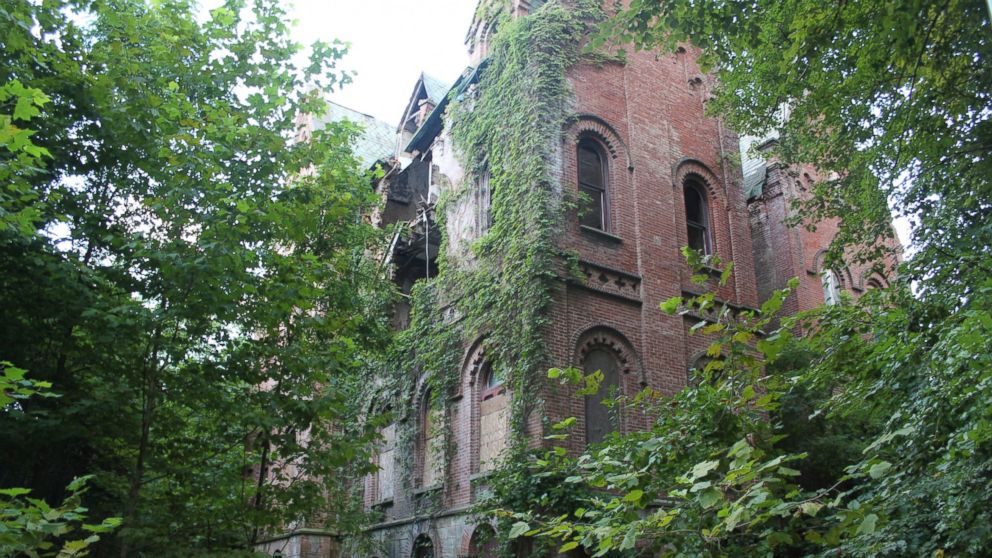 The 7,690-square-foot home, called Wyndclyffe Castle, was so elegant and over the top it prompted neighbors to build even bigger houses in an effort to "keep up with the Joneses." It boasted nine bedrooms, five bathrooms and four fireplaces.
"When Elizabeth passed away in 1876, Wyndclyffe was sold to a family who maintained the house into the 1920s, but the succession of owners that occupied the mansion through the Great Depression struggled to keep up with the repairs it required," a press release from Maltz Auctions, the auctioneers who sold the mansion, reads.
"The house remained a private residence until 1936, and was finally abandoned sometime after 1950. By the 1970s, the house had already been abandoned for decades. At this point, the property was purchased and subdivided, which pared down the grounds of the estate from 80 acres to 2.5 acres."
Now that the hauntingly beautiful property has been purchased again, the auctioneers hope it is "an opportunity for someone who loves a challenge to bring a historic property back to its former glory."