— -- Agnes Zhelesnik turns 102 years old today, but her age doesn't keep her from doing what she loves most: teaching.
"It's an inspiration for everyone that she's teaching here," said W.J. O'Reilly, head of The Sundance School in North Plainfield, New Jersey. "Everyday she's very, very positive, very motivated. She's always very much focused on the happiness of the children. When asked her secret, she says she loves what she does and she loves taking care of the children and that's her formula for happiness and success."
O'Reilly told ABC News that Agnes, whom the children like to call "Granny," began teaching cooking and sewing at The Sundance School, an arts-infused, Pre-K through grade 5 private school, over 20 years ago.
Granny's daughter, Agnes Arakelian, has been teaching art and science at the same school for 30 years, O'Reilly said.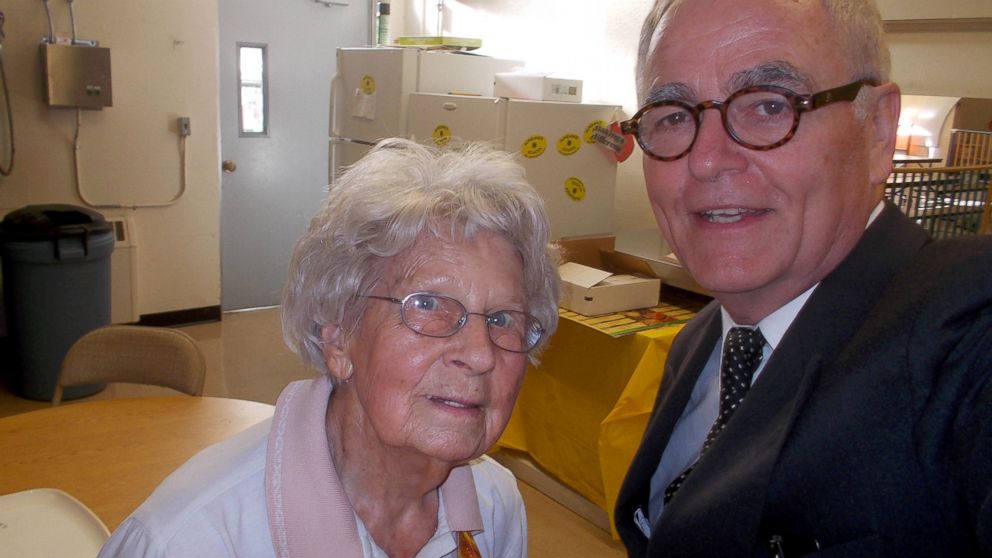 In honor of her 102nd birthday, The74Million.org, a non-profit education news website, interviewed the educator in a video titled "America's Oldest and Most Adorable Teacher Turns 102."
"We are profiling inspiring teachers, educators and schools ever day," says Steven Snyder, editorial director of The74Million.org told ABC News. "But Granny's story is in a class all its own. All you have to do is see the way the kids respond to her passion, devotion and commitment. She lights up her classroom"
In the video, Granny explains her joy for teaching children ages 3 to kindergarten.
"In school here they call me Granny, the teachers also and I'm just a natural granny," Agnes "Granny" Zhelesnik said in the video. "I know that they love me."
As for her key to longevity, Granny's advice to others is to simply love what you do.
"Just be happy with what you're doing," she said. "You have to like what you're doing. My favorite part of teaching here is taking care of the children...this is happiness for me."