— -- The typical cat has a reputation for being finicky, fastidious and highly averse to water, but Bolt and Keel aren't your average cats.
The feline brothers from Victoria in Canada's rugged British Columbia have become Instagram darlings for their picturesque adventures in the great outdoors.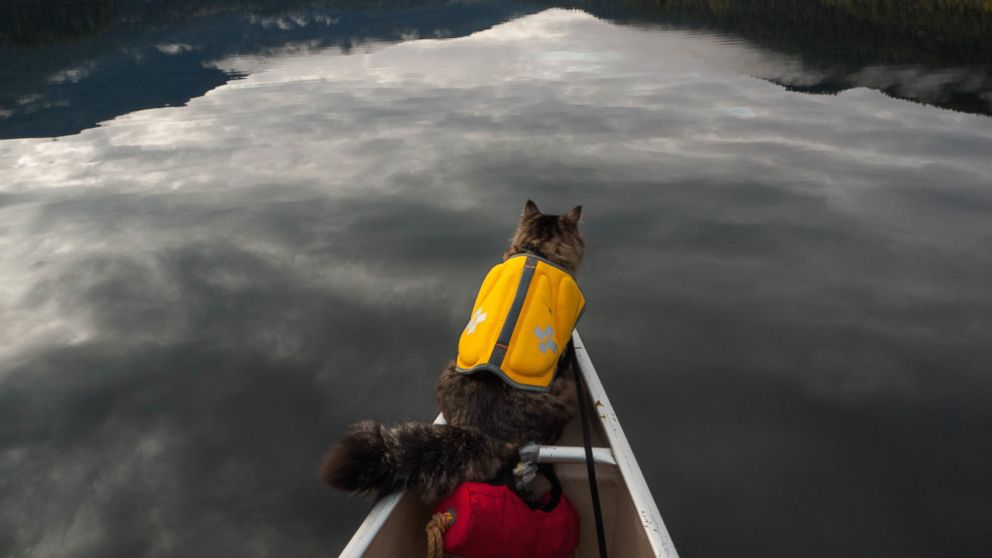 Danielle Gumbley, who co-owns the tabby cats with Kayleen VanderRee, her friend and adventure buddy, told ABC News Sunday night that she and VanderRee took the cats on their first hike a day after finding them in the bushes at a park.
The cats looked as though they had been abandoned and no one appeared to claim them, so the women decided to keep and care for them jointly. A vet who examined the cats shortly after they were found in July said they looked to be about 4 weeks old, Gumbley said.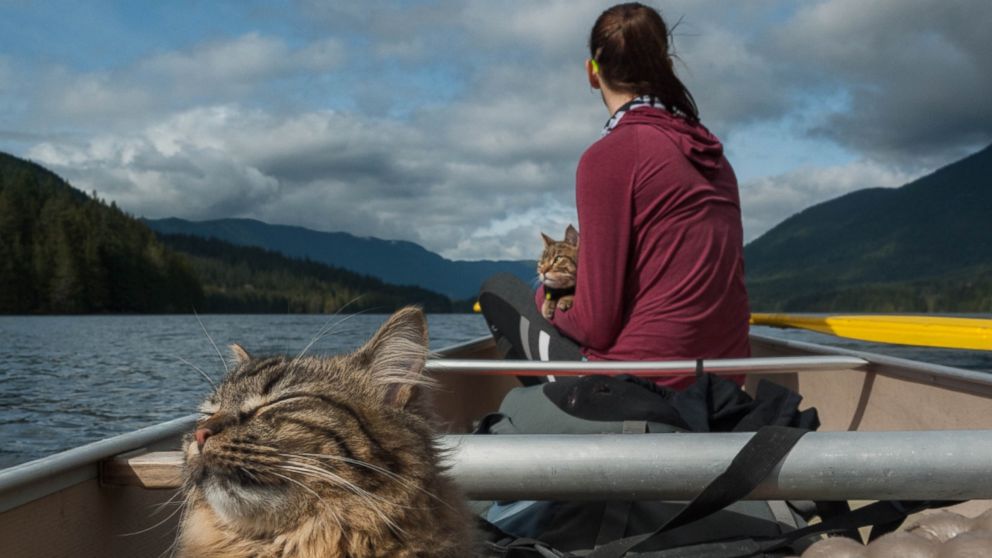 The cats took to their first hike "really well," Gumbley added, saying the animals were fine on the drive to the camp site and calm while out on the water in a kayak.
"They ended up peeing on somebody's sleeping bag in the middle of the night, which wasn't great but we survived," she said, recalling that first trip.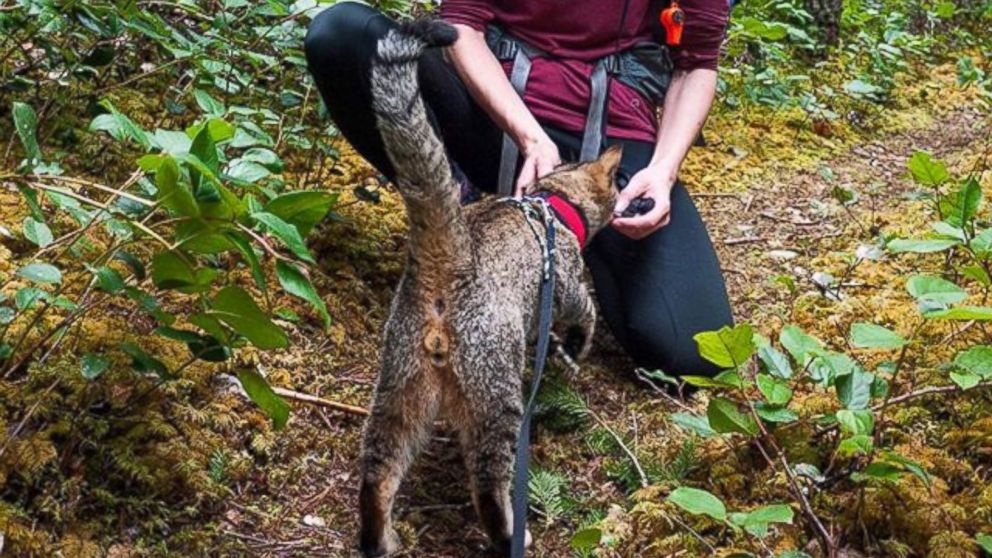 Gumbley said she goes hiking a lot and didn't want to leave a pet behind. The cats' enjoyment of the adventure "kind of showed me and Kayleen that they can kind of handle it," she said.
She described Bolt, the fluffier cat, as being "definitely the more chill cat." He prefers to be carried on hikes, likes to snuggle and be out on the water, and is a "big goofball," she said.
Despite not being a big "sit-on-your-lap cuddler," Keel enjoys being scratched and loves hiking, she said.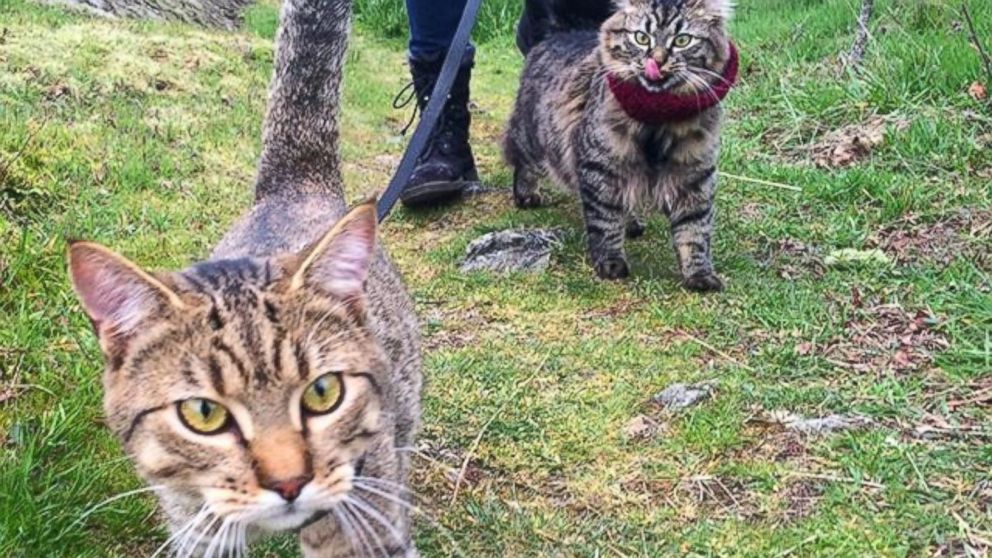 "Once he's on a small trail he just goes," she added.
Gumbley, 29, said she and VanderRee are pleased at people's apparent fascination with the cats' adventures.
"It's been super positive and wonderful," Gumbley said of the response to the cats.
More than 27,000 people follow Bolt and Keel's adventures on their Instagram account.