April 30, 2014— -- Boneco the donkey is a real sweetheart. He helps his owner, a beekeeper named Manuel Juraci, harvest honey in Itatira, Brazil.
Juraci fashioned a homemade protective suit for Boneco to guard against bee stings as the two go from hive to hive collecting honey. The pair is the most successful of the region's 120 beekeepers.
"The donkey is the only one in the entire Brazil that does this job," Juraci proudly told Brazilian television station, G1 Ceara.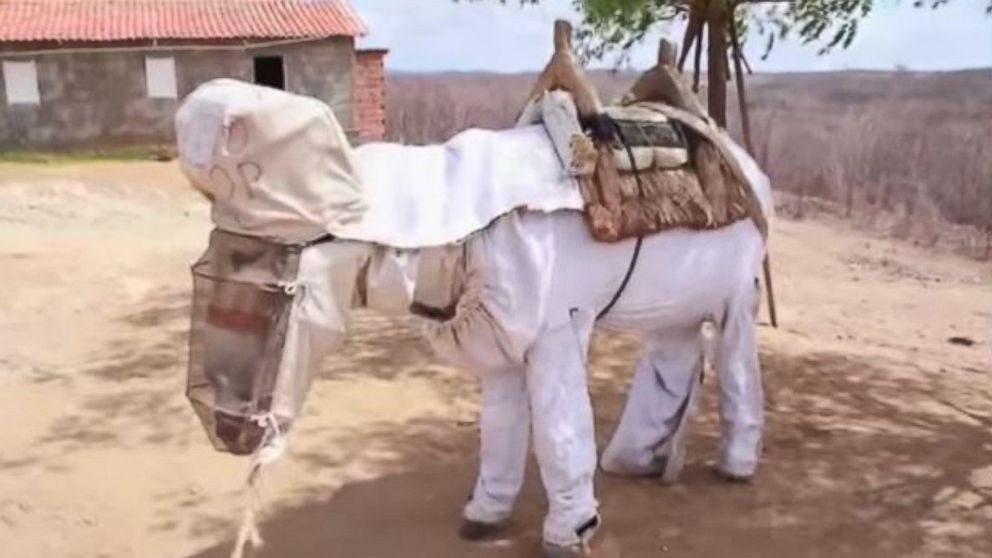 Gene Brandi, the vice president of the American Beekeeping Federation, said this is the first time he's heard about a donkey (or any other animals for that matter) being used to gather honey. But he said the donkey's hoof-to-muzzle beekeeping getup is a good idea.
"In Brazil they have Africanized bees, sometimes called killer bees," Brandi explained. "You can collect their honey but they have a defensive nature so you have to be prepared."
Africanized honeybees look much the same as their more docile cousins, but they're far easier to rile up. In the U.S., they kill one to two people each year and several dogs, according to the Texas Tech University agricultural department.
Related: What the heck is a Zonkey?
Boneco might be the only honey-harvesting donkey, but he's not the only animal in the beekeeping business. Bazz, a black Labrador who lives in Australia, is specially trained to sniff out a deadly bee disease known as American Foulbrood.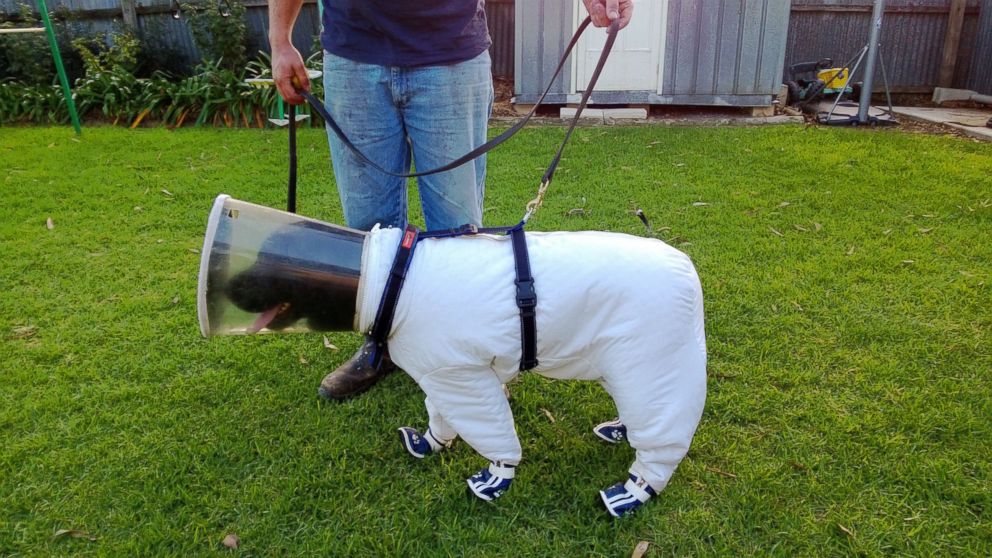 The bees, apparently ungrateful for the help, kept stinging Bazz. So his owner, Josh Kennet, designed a special costume complete with a screened in face guard to keep him safe.
Related: Meet 5 incredible 'Bionic' Animals