— -- Before Toni-Ann Williams even landed in Rio de Janeiro for the 2016 Summer Olympic Games, which ended Sunday, she had already made history.
Back in April, Williams, 20, qualified for the Olympics and became the first ever female gymnast to head to the Olympic Games, representing Jamaica.
One day after the Olympic Games came to a close, Williams chatted with ABC News. Here are five things we learned about the humble history-maker.
1. Williams is actually American. Still, she was able to represent the Caribbean country because both of her parents were born in Jamaica's capital city, Kingston. And although Williams grew up in Randallstown, Maryland, the gymnast said, "Growing up, I lived in a very Jamaican household. My parents treated my house like we were in Jamaica."
2. Initially, the Olympic athlete hated gymnastics. "[My parents] put me in it at 4," she recalled. "I thought the gym was super hot. I thought it was stupid and I didn't really like it. But my parents liked watching me do it so they pushed me ... not to give up." Williams added that by 12 years old, she saw that she had "some potential."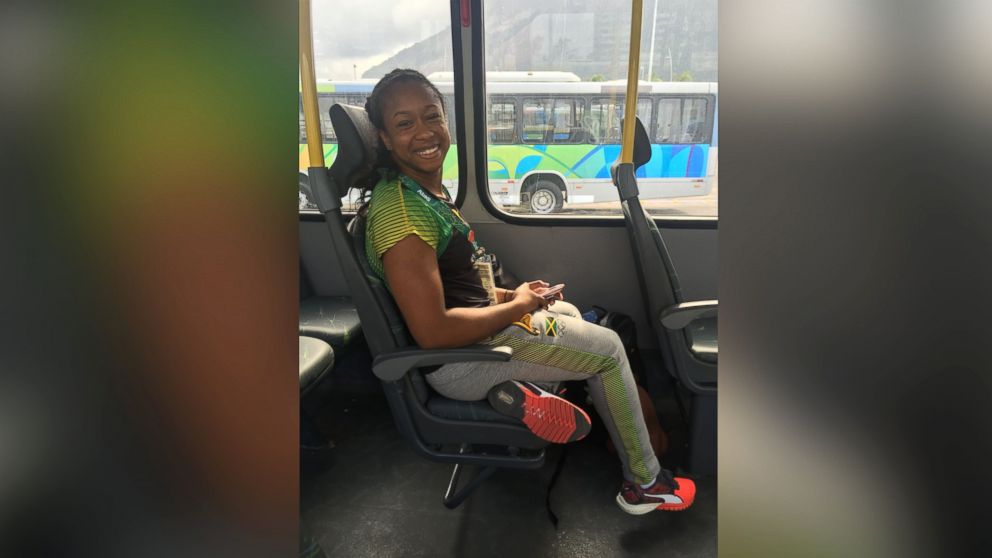 3. She can't compete without her lucky stuffed animal. "[It] is my little pink unicorn that one of my teammates gave me during last season. And I take her with me during every competition," Williams said, adding that her University of California, Berkeley, teammate Emily Richardson gifted it to her.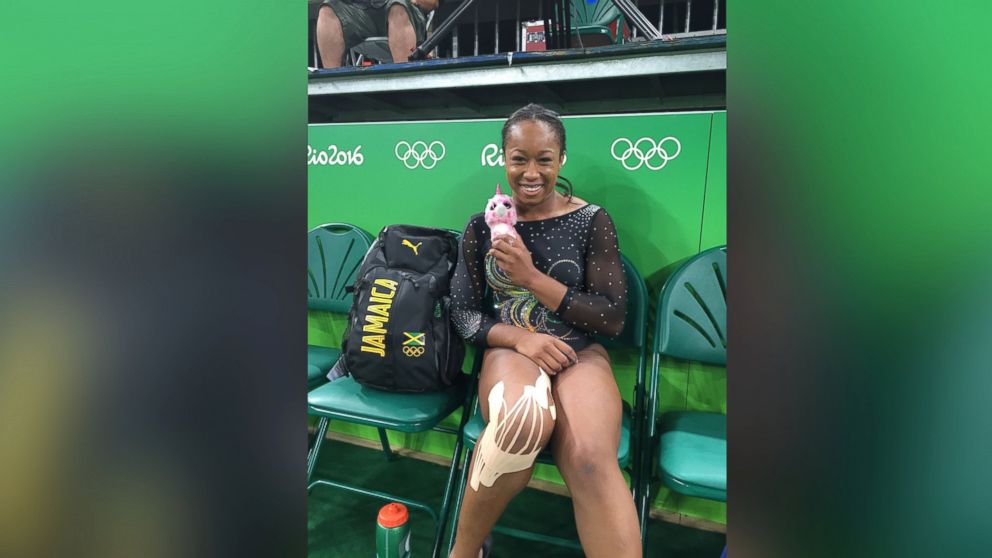 4. Williams almost passed out when she met fellow Jamaican athlete Usain Bolt. "I was excited to meet him," she recalled. It happened in the Olympic Village when she went to the track team's hotel. "[I thought] a bunch of photographers were taking pictures of me and I turn around and he's right behind me! And I was like, 'Oh my God!' He was super cool and really nice. We got some pictures ... and he was just really supportive."
5. She's not sure if she'll compete in the 2020 Tokyo Olympics. "Currently, I'm getting prepared for my collegiate season with [University of California, Berkeley,] and then next summer, there are some international competitions that Team Jamaica may send me to. I'm excited to compete at college and compete with my country." Williams added that in the future, she hopes to build a gymnastics training center in Jamaica to help develop future Olympic athletes.