Merlin the Cat Sets New World Record for Loudest Purr
Merlin the cat has set a new world record for the loudest purr.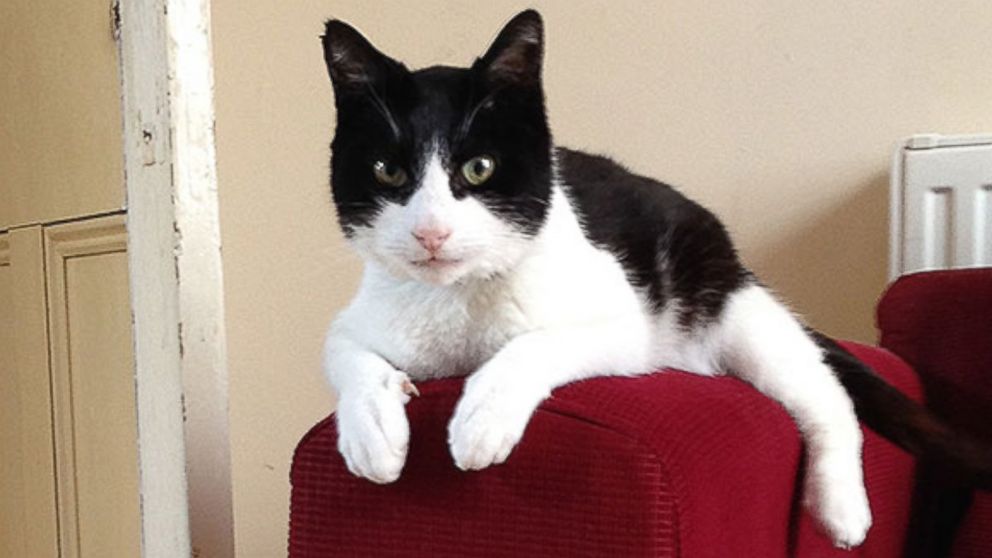 — -- Merlin the cat is giving dishwashers strong competition in the noise department with his record-setting purr.
The black-and-white house cat belonging to Tracy Westwood of Torquay, England, registered a purr measured at 67.8 decibels, setting the record for the loudest purr by a domestic cat, Guinness World Records announced on Wednesday.
Merlin narrowly beat the previous record of 67.68 decibels set in 2011 by Smokey, another British cat.
According to Guinness, Merlin's purr is as noisy as an air conditioner and nearly as loud as a shower or a dishwasher.
Merlin set the record during the recent filming of a British TV show, "Cats Make You Laugh Out Loud 2," Guinness said.
The average house cat's purr reportedly measures 25 decibels.
Merlin, who is 13 years old, can be so loud that Westwood says she occasionally has to repeat herself in conversation. In a preview clip for "Cats Make You Laugh Out 2," Westwood said her cat's purr has previously been measured even louder.
"When you're watching films, you have to turn the telly up or put him out of the room. If he's eating he'll purr loudly. I can hear him when I'm drying my hair," she said in a news release from Guinness. "If he's cleaning, he gets louder. And sometimes if the telephone rings, I do get people asking me what's that noise in the background. I tell them it's the cat, but I don't know if they believe me."
Westwood adopted Merlin from a local shelter.
There was no indication that Merlin's loud purr is due to a medical problem.