About 100 pizza makers have successfully achieved the record for the world's longest pizza, Guinness World Records said.
The dish was crafted in California with 20,000 pounds of dough, 3,000 pounds of sauce and 5,000 pounds of cheese.
"It was an amazing feeling after such hard work," Tony Troiano, 55, a volunteer pizza maker, told ABC News. "[It was] a combination of excitement and exhaustion form working all night but we were elated for actually breaking the record. There were major obstacles we had to overcome but we worked together and that made it all the better."
To cook the 1.3-mile-long pizza, a special, mobile oven reaching 1,000 degrees drove over it in about two hours.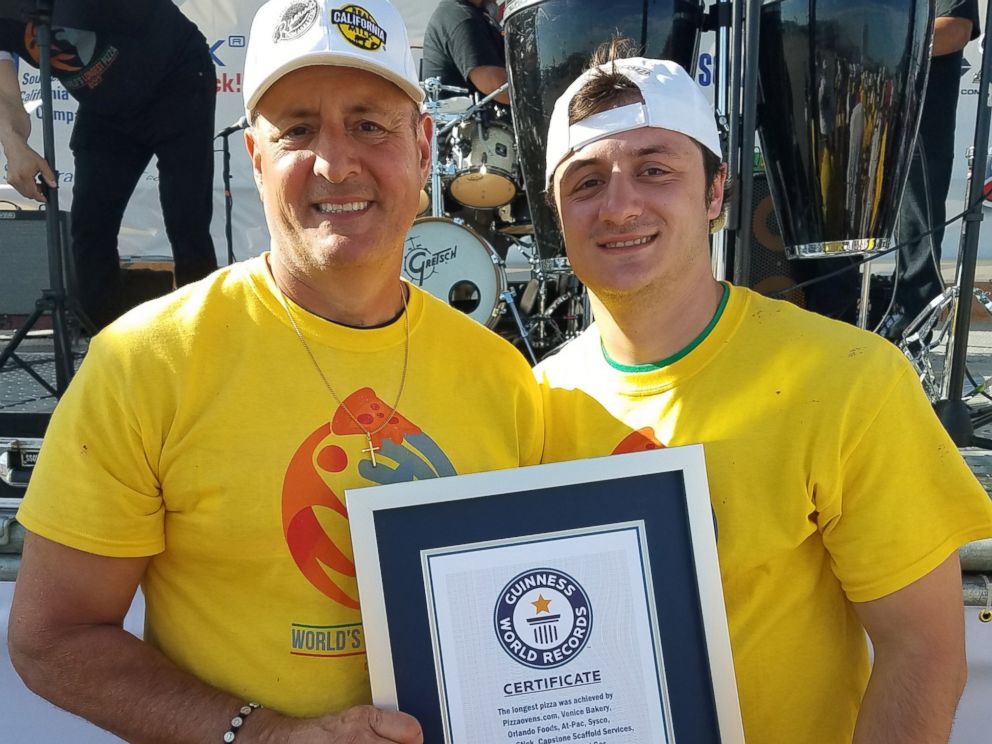 Troiano, owner of J.B. Alberto's pizzeria in Chicago, said the idea to break the world record for the largest pizza derived from fellow pizzeria owners Tony Gemignani, Giulio Adriani and John Arena.
Gemignani, 43, owner of Tony's Pizza Napoletana in San Francisco, called Troiano and his son to assist in the pizza making on June 10 at Auto Club Speedway in Fontana, California.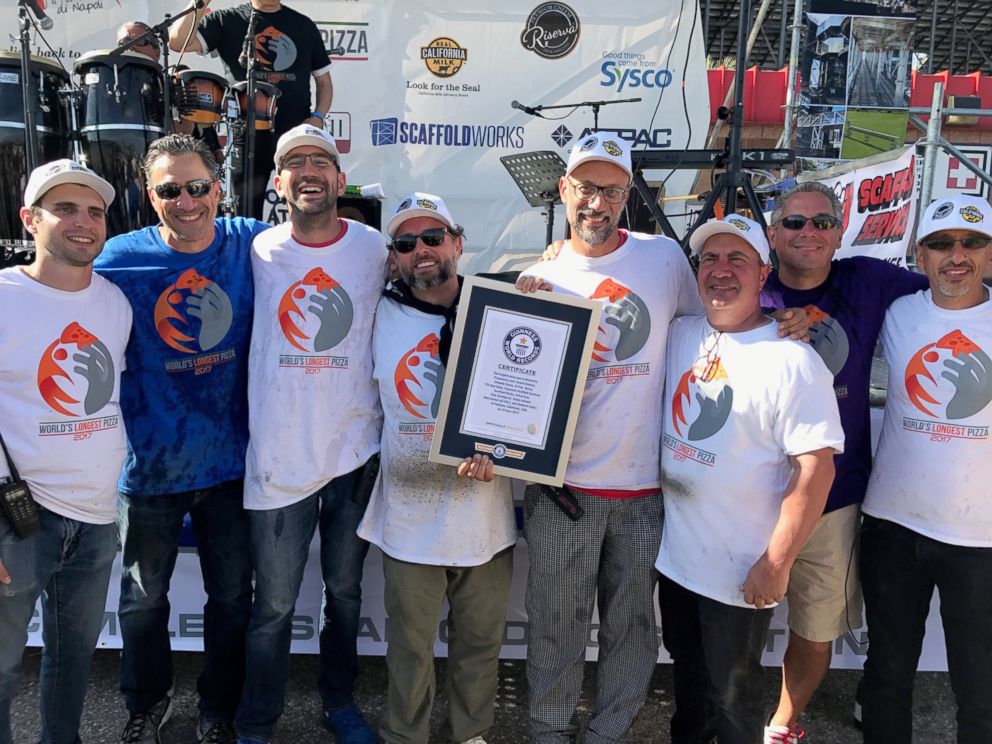 Many other volunteers and sponsors -- including Pizzaovens.com, Venice Bakery, Orlando Foods, At-Pac, Sysco, TFX Non Stick, Capstone Scaffold Services, Scaffold Works, SoCal Gas and Italforni -- contributed in the feat.
The group beat out former title holders in Naples, Italy, who made a pizza measuring 6,082 feet May 18, 2016.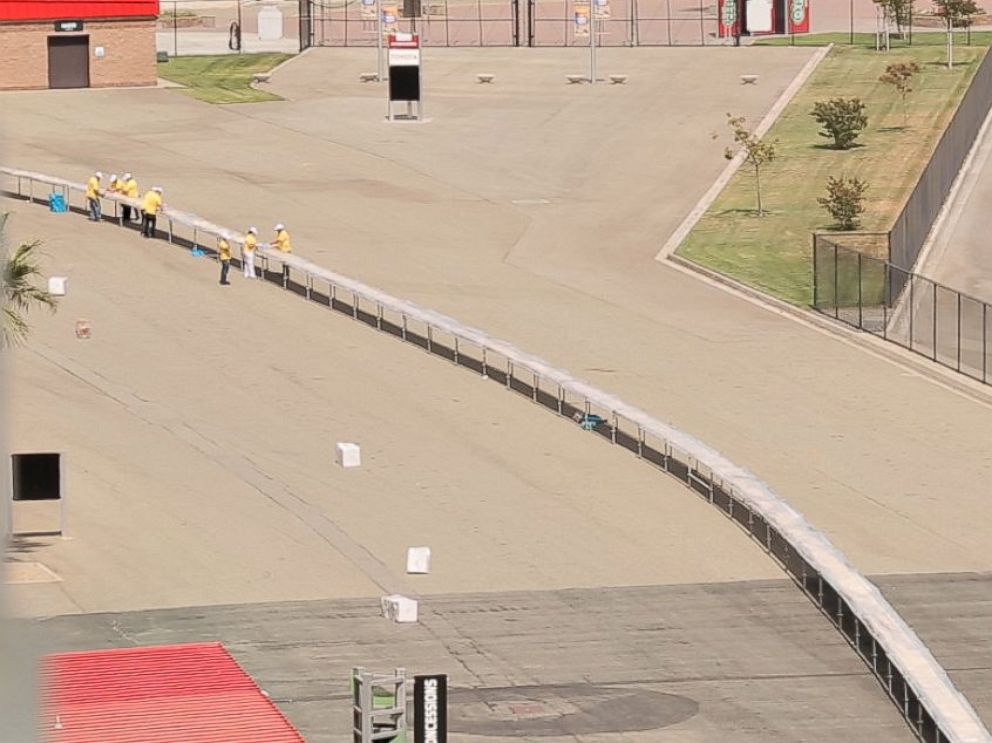 Slices were passed out to those who witnessed the achievement. An estimated 20,000 to 30,000 slices were distributed to homeless shelters.
"You felt super amazing and, at the same time, you were just broken down," Gemignani said of the 22-hour process.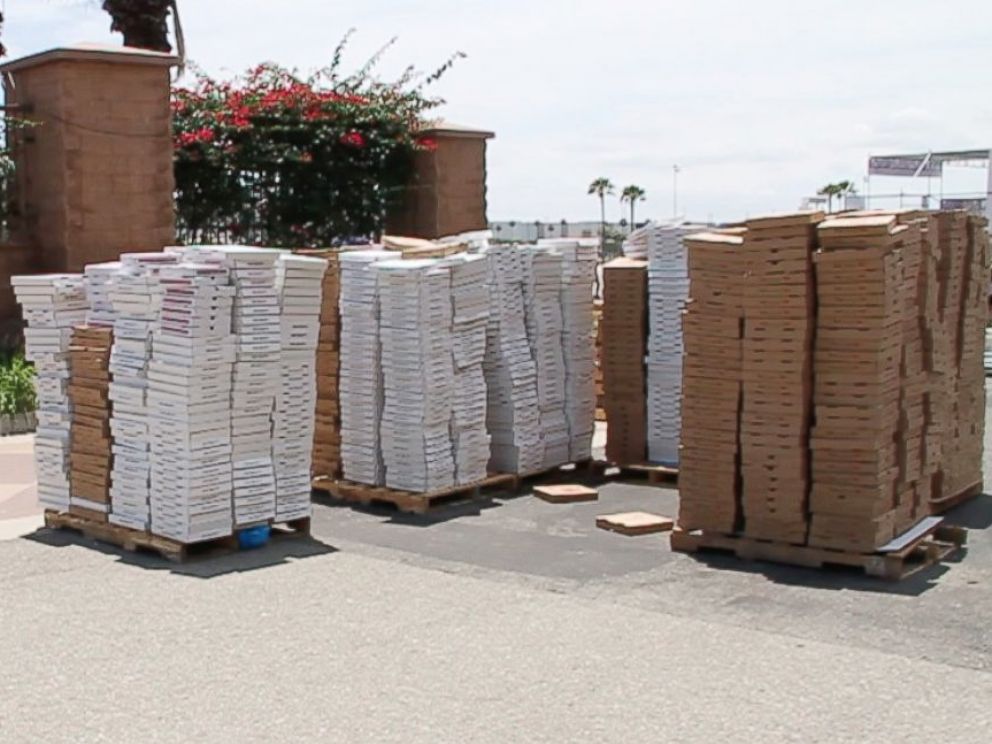 "I don't think I'll ever do it again," he added, with a laugh.
As for the taste, Gemignani said the slice he tried turned out "great."