— -- A Missouri couple was relieved beyond belief on Monday when sanitation workers tracked down their missing 12.5 carat wedding ring, worth $400,000, after it was accidentally tossed in the trash.
"My wife was in shock," Bernie Squitieri of St. Louis said. "It was a miracle."
Squitieri, 54, told ABC News that his wife Carla had left her wedding ring and anniversary band in paper towels on the kitchen counter on the evening of March 13.
The next morning, Squitieri noticed the paper towels and threw them in the trash--even going as far to bring the garbage bag out to the sanitation workers as they arrived for pickup, he said.
"I said here, 'Don't forget this one' and he went with it," Squitieri said. "That was at 7 o'clock in the morning."
Later, Squitieri said Carla returned home from dropping their daughter off at school and began "panicking" as she searched for her rings.
After their nephew had reported seeing the jewelry in the kitchen the night before, Squitieri put two-and-two together.
"She said, 'Have you seen my rings?' and I said, 'I threw them in the trash,'" he recalled. "She started going berserk...she started crying."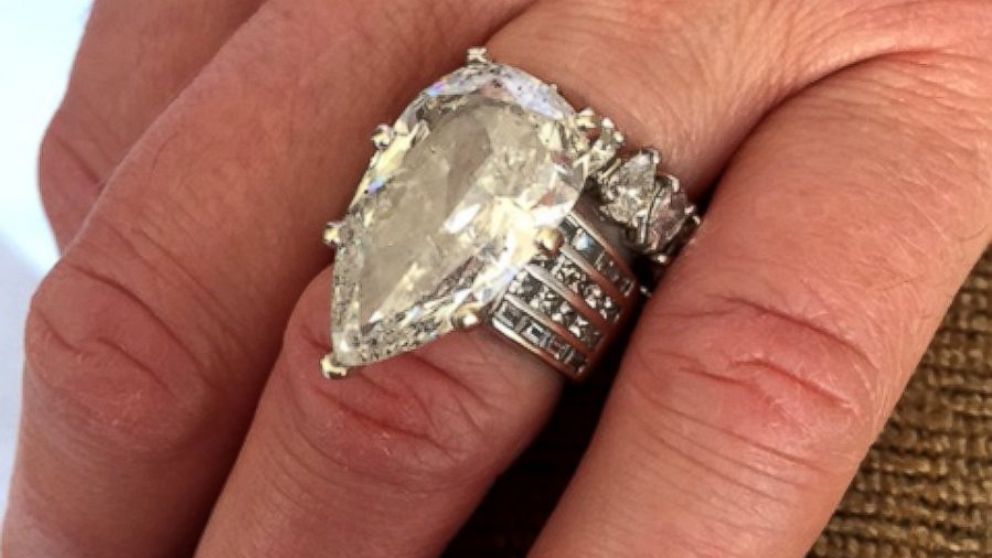 The Squitieris called Meridian Waste Services in Bridgeton, Missouri, who told the couple that the truck was on its way to a radioactive landfill.
Once dumped into a landfill, Meridian said, the ring would never be found.
Squitieri said he was able to convince the trash company to move the truck to the City of O'Fallon transfer station, where he, Carla and three Meridian managers attempted to dig through waste to find the rings.
"On our way up there, [the manager] said, 'You realize it's going to be pretty rotten, stinking area?'" Squitieri said, adding that the man stressed finding the ring would be a "slim to none chance."
After Carla insisted they give it a shot, Squitieri said everyone grabbed a bag and began sifting through about 10 tons of garbage.
He added: "It was probably 30 feet by 100 feet long and 25 minutes later, [the manager] pulled [the ring] out and said, 'Here it is.' It was crazy. I thought we were going to be there for two days."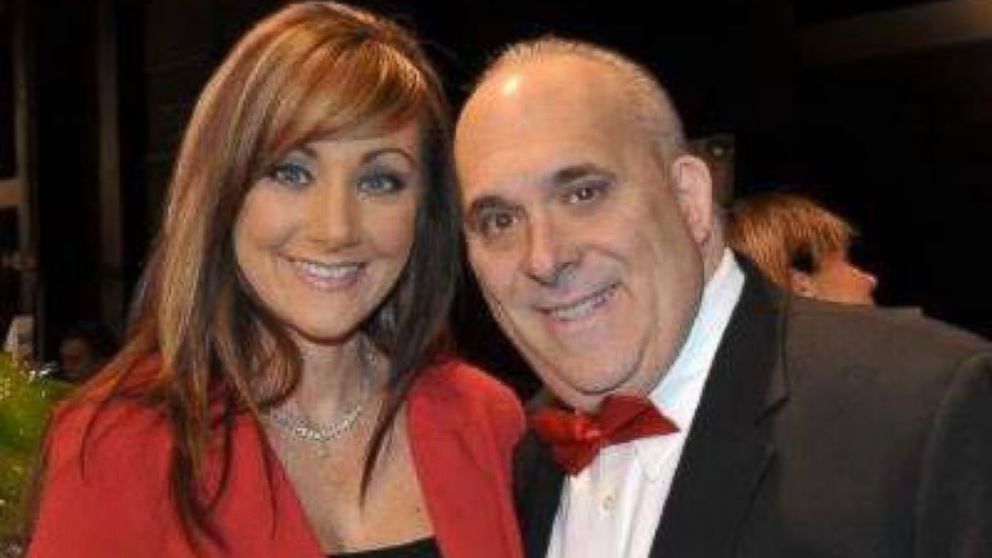 Joe Evans, operations manager for Meridian Waste Services, said he was surprised that he was the one to locate the rings and they were found at all.
"Ten times out of 10, we don't find something like that," Evans told ABC News. "It was the best feeling in the world to find that ring and give it back. I was raised a certain way and I knew it'd have more meaning to them than it would have for me."
While his wife's rings were insured, Squitieri said the simple act of kindness overpowered their value.
"It's not so much that we found the ring, but [Evans] was such an honest guy and I wanted to give him some recognition," Squitieri said. "He could've put the ring in his pocket and nobody would've ever noticed. It gave my wife a really good feeling and it's nice to know that there's still good people out there."