— -- One Alabama mother has a warning for other parents: Photos of your children posted online may be appropriated by malevolent individuals.
According to Jenny Smith of Ranburne, Alabama, a photo of her terminally ill 3-year-old son was turned into a callous Internet meme after someone lifted a photo from Facebook.
"My husband and I are trying to use it as a positive example," Smith told ABC News. "No. 1, to let other families know that it can happen to them and, No. 2, try to educate people of children with special needs and that terminally ill children are not to be used for a gag or a laugh. This is someone's child and personal photo and not to be made into a joke."
Smith, a mom of four, said her son Grayson was born with 22 birth anomalies. He has suffered from epilepsy, cerebral palsy and a terminal condition in which his brain matter protrudes outside his skull.
On Sept. 13 he underwent his 24th brain and head surgery to improve his quality of life. Despite his severe health problems, Smith said he is "full of life."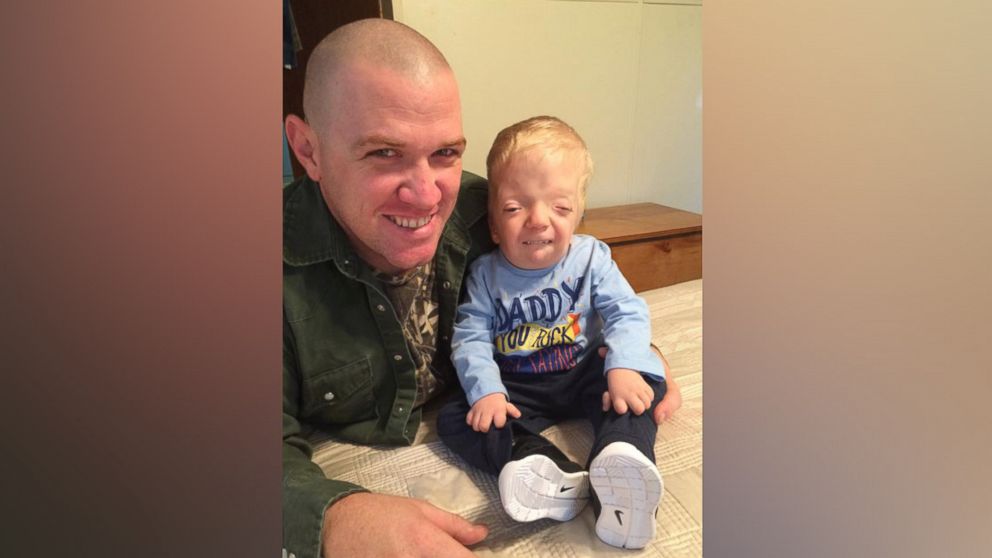 "He is funny and sarcastic, very bossy," she said. "He does not act like he has a disability at all. Physically, he's not able to walk or crawl, but he's smart. He goes to pre-K. He's very involved in his class, especially with the girls. He's very loving. He'll tell me, 'I love you,' and give me a bear hug, and he's very attached to his daddy."
To gain support from others, Jenny Smith and her husband, Kendyl Smith, shared Grayson's journey on his YouCaring and Facebook pages.
But last month one of Grayson's more than 15,000 Facebook followers contacted Jenny Smith to alert her of a meme with one of his photos that has been circulating on the internet.
"I was speechless and, honestly, didn't know what to think or feel at that moment," Smith said. "We were kind of horrified someone could be so cruel."
She said the Facebook user recognized Grayson in a picture taken from his first field trip, to a pumpkin patch in October 2015.
The mean-spirited meme pokes fun at his unique appearance, Smith said.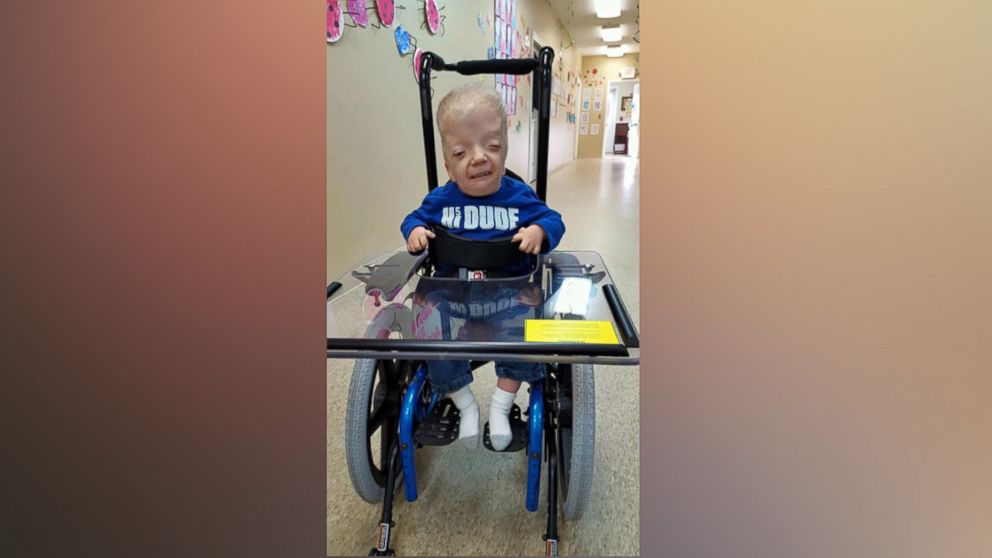 After Googling the image, Smith learned it has been shared across several websites. She believes the photo was lifted from her Facebook page, titled Grayson's Story.
She reached out to the sites, asking them to remove the meme. Some took it down, and some did not, but she'll never stop trying to have the meme deleted, she said.
"You have to stand up and fight for yourself and have love and care and respect for others, but I still want them to take it down, because it's not right," Smith said. "One by one, it might take me a long time, but Grayson's a fighter, so his father and I have to exemplify what he does for us."
She added, "There's always that chance that we could wake up one morning that he could not be there, so ... we enjoy every day with him."