— -- Kaye Jackson said she could feel her son Aaron Dunigan's love when she walked in his place at graduation on Wednesday, just four days after he lost his life in a post-prom car crash.
"I really don't know how else to explain it because I don't know how I had the strength to do it, other than my son guiding me every step of the way, and holding me up," Jackson told ABC News today. "He was my wings, I was his legs, and we did it together."
Senior prom at Thornton Fractional North High School in Calumet City, Illinois, was on Friday, May 15. Dunigan, 18, a well-liked young man and Thornton's star quarterback, had been looking forward to prom night for weeks, his mother said.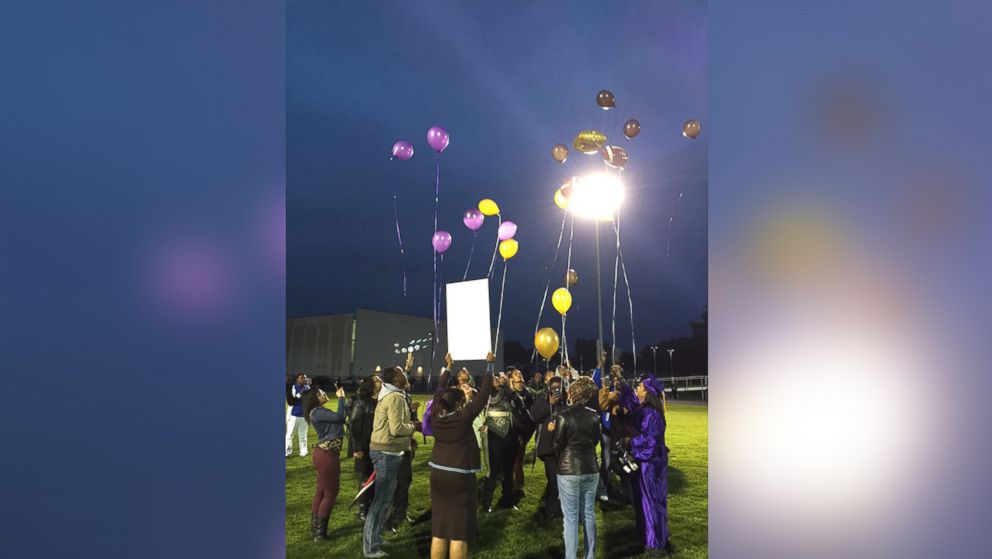 "I'll never forget it -- he got home at 1:30 in the morning," Jackson said. "He made it home from prom, he came home and changed out of his tux and into his normal mismatched outfit. He was about to walk out the door and I said 'Where are you going?' He said 'I'm going to a party, at a local motel. ... He said 'Mama, you're asking so many questions. You're going to make me late for the party.'"
"I wanted him to go and enjoy his night," she added. "Not to say I wasn't worried about him, I always worry about him. I wanted him to enjoy the best he could, that's normal right? He said, 'Mama, I love you and I'll see you later.'"
"I said, 'I love you too' and that was it," Jackson said.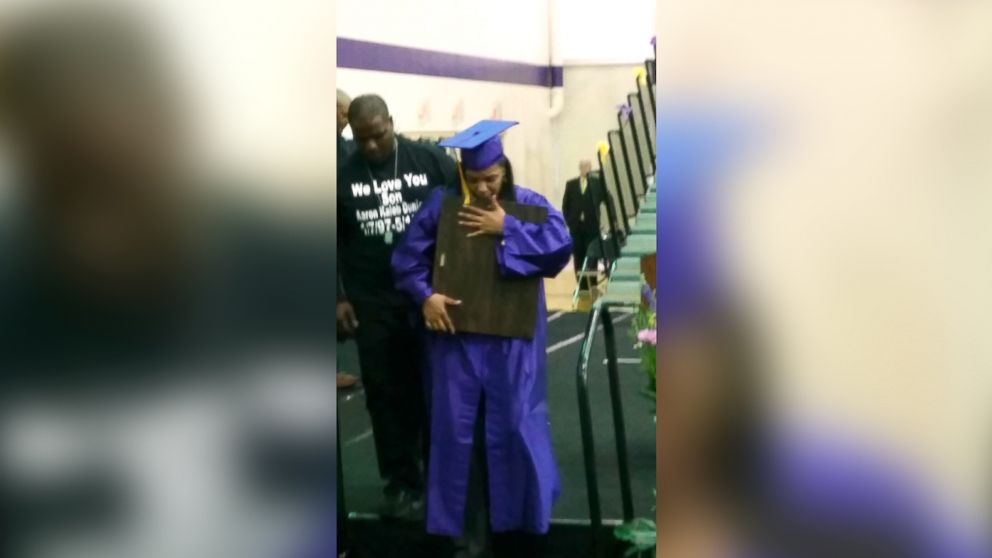 On the way home from the prom's after-party, Dunigan was riding in the passenger seat of a friend's car when it veered into oncoming traffic, hitting a pickup truck head-on and killing both Dunigan and the 56-year-old driver of the truck, ABC affiliate WLS-TV in Chicago reported. A third passenger in the backseat with the two teens was injured.
After Principal Dwayne Evans received the devastating news, he talked to Jackson about her wishes to accept her son's high school diploma on his behalf.
"She was willing to come in and participate," Evans told ABC News. "She thought that was the least she could do for her son's graduation. It was joyful and painful," he added. "The crowd cheered, gave a standing ovation, and we presented her with a diploma that we put together with his picture on it."
"I'm not sure if I would have been to do the same thing if I was in her shoes," Evans added. "I admire her courage. She was very proud in the moment. She loved him and showed the love for her son even though he was not there."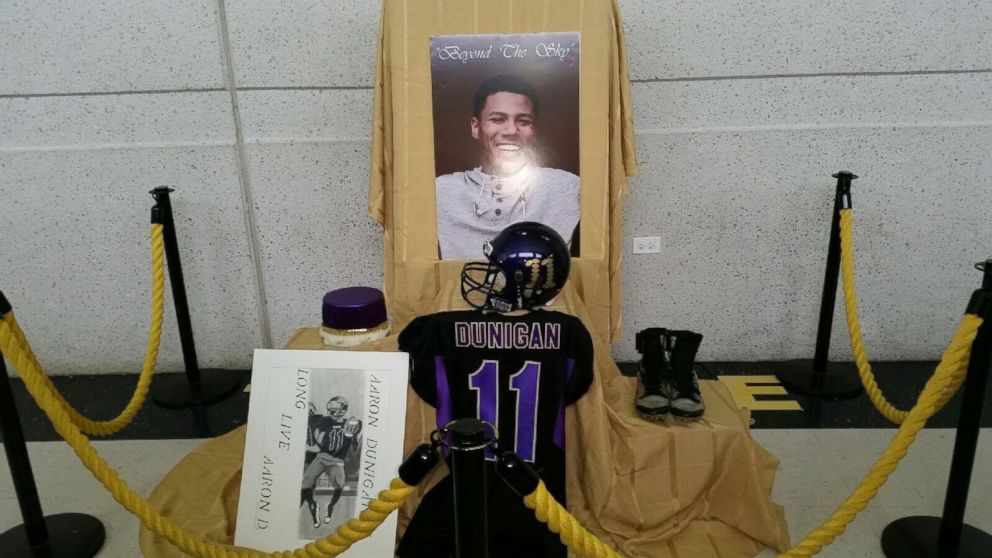 Dunigan's football coach, Rich Watson, said he, too, was amazed of Jackson's strength.
"As a parent, I can't imagine what she's going through," Watson told ABC News. "She's obviously suffering, but to take joy in Aaron's accomplishment of graduating, I mean she's been amazingly strong."
Jackson said her son was planning attend Southern Illinois University and play on the football team.
"Everyone who met him was impacted and loved him instantly," she added. "He was an amazing, amazing person."
Jackson said the last two weeks of Dunigan's life were the happiest she'd ever seen him.
"To be able to get to a point where he wasn't worried about graduation and could know it was done, and he was so proud of himself and happy and so was I. ... That's a comfort to me," Jackson said. "It was a beautiful thing to see my son so happy."