— -- After a long journey of heartbreak, a Vancouver woman proudly became a second-time mom to a daughter named Scarlett.
Now, she's sharing her story of tragedy and new-found happiness with the world.
"I was anxious, I was excited, I was terrified and then I was a complete puddle of tears when I saw her come out," Kate Austin-Rivas told ABC News. "She was crying and seemed strong and it's one of those moments that I needed and I will never forget."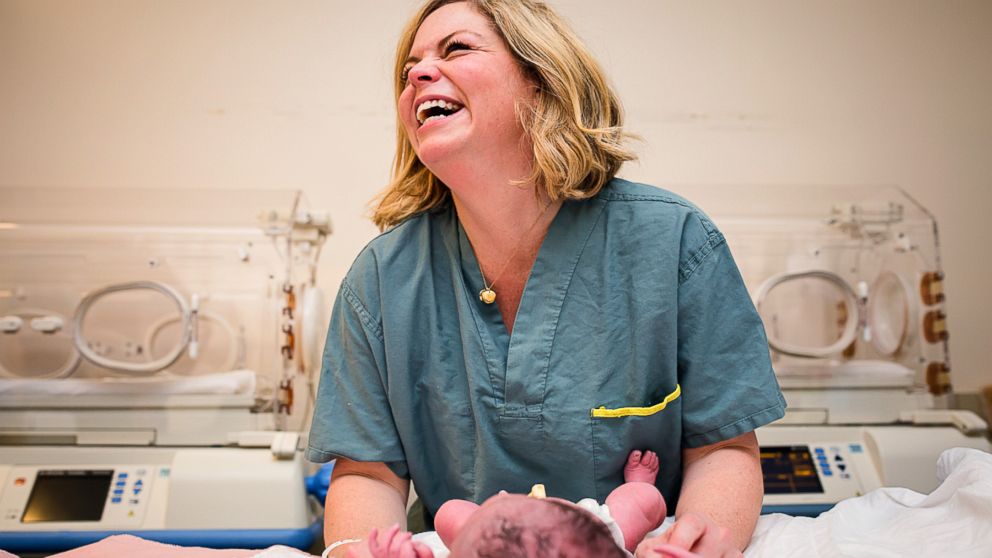 After suffering multiple miscarriages, Austin-Rivas and her husband Didier welcomed their daughter Elle in 2009.
"It wasn't easy to conceive our first daughter," Austin-Rivas told ABC News. "After her, I became pregnant easily with our Katelyn who was a stillborn. We took a little time to heal and process it, and again, we became easily pregnant with Ireland who I carried to term."
In 2012, Austin-Rivas gave birth to Ireland.
Ireland was born with severe oxygen deprivation, which resulted in cerebral palsy, Austin-Rivas said.
"It was a catastrophic delivery with her and my life on brink," she said. "I ended up surviving and she passed away at a hospice at one month of age."
Austin-Rivas said she was "devastated" by the loss and felt guilty. "It was very conflicting because I was very sick myself and it always has been conflicting knowing that she didn't survive and I did."
The couple has filed a medical malpractice lawsuit against the hospital and physicians. The case is ongoing.
Wanting another child, Austin-Rivas and her husband of 12 years, Didier Rivas, decided they would consider the option of surrogacy.
Austin-Rivas put her family's story on social media. Three women came forward who were serious about serving as a surrogate for the couple. But it was a Vancouver Island mom, Christine Hale, who Austin-Rivas decided was right for her and her husband.
"Because of everything I've gone through, I realized how valuable it is to listen to your gut," Austin-Rivas said. "She's very responsible. She's a single mom of three kids. Our values are very similar. Shes a very giving person, besides the connection we have."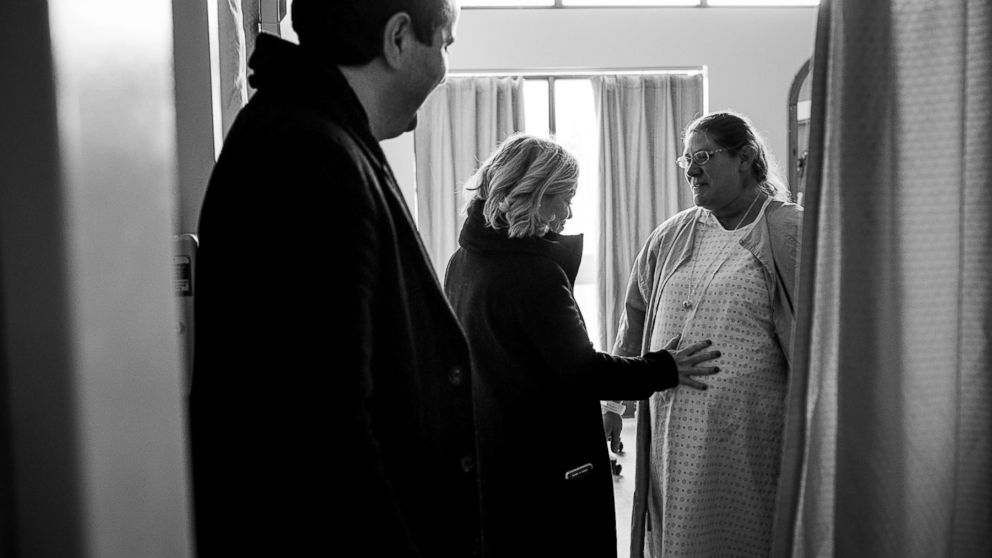 In June 2015, Christine became pregnant via IVF. Austin-Rivas accompanied her to doctor and sonogram appointments and the two women remained close throughout the pregnancy.
While the Austin-Rivas' were excited about the pregnancy, the couple chose to keep it from their loved ones.
"We were cautious because of what happened with Ireland," Austin-Rivas said.
On the afternoon of January 22, surrogate mom Christine delivered baby Scarlett.
In an effort to capture the unforgettable day, Austin-Rivas hired photographer Ashley Marston for the job.
"Because we have so many traumatic memories from Ireland's birth, I wanted to make sure that we had some positive memories that would be stuck in our minds," Austin-Rivas said. "That was my reasoning for doing it because sometimes you forget. I am so happy we got them done."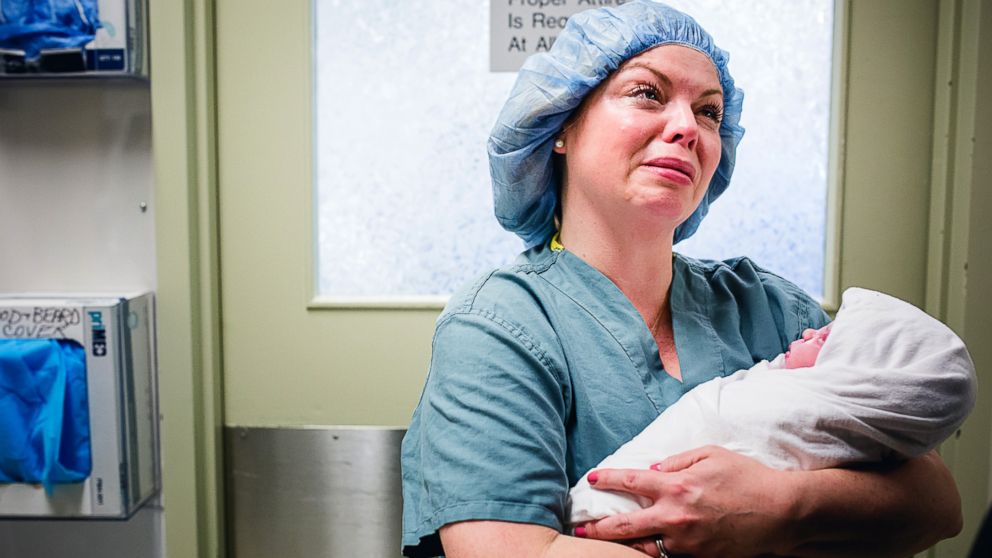 Ashley Marston of Vancouver Island told ABC News that baby Scarlett's birthday was emotional for all.
"There were a lot of tears," Marston said. "I feel really honored being able to document it for them. They really needed a happy ending after so much loss and I'm happy they got it."
Austin-Rivas said she hopes her family's story inspires others.
"Our situation is so unique in a tragic way," she said. "I'm not a big pusher of anything. Surrogacy is not for everyone. But for us, it was our option. Every situation is unique and I think its important people do what they need to do for themselves."
As for her daughter, Austin-Rivas said Scarlett is a "little ball of love" who adores her older sister.