Moms Stressed Out by Social Media Want to Go Offline
Moms are admitting that social media could be a stress factor in their lives.
October 27, 2014, 1:53 PM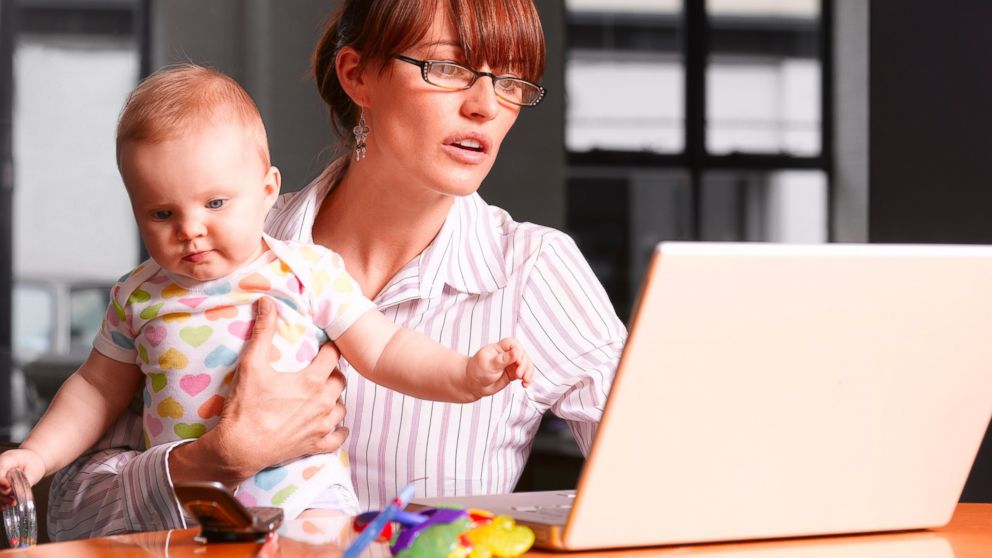 — -- More moms are admitting that social media can be a serious stress factor in their lives, and a new survey suggests that many of them are thinking about pulling the plug.
"For new moms it's a great place to ask for parenting advice, but then on the other side, you get some who are too opinionated and that can get in the way," said Francisa Morales, a stay-at-home-mom of two from New York. "I don't have time to post everything I do and that's where it seems like people are trying to make their lives seem perfect, when they post every little thing about their lives."
Just as mothers are affirming some frustrations with social media, researchers are establishing that there is in fact a connection between moms and social media stress.
The online survey found that out of 1,004 mothers, 53 percent of the women considered taking a break from social media. Sixty percent of younger moms ages 18 to 24 said they wish to cut back on platforms such as Facebook and Instagram.
The opt-in survey was administered by Impulse Research, a communications and marketing research firm, and published by Current Lifestyle Marketing this year.
"Through ongoing research we started noticing a trend of moms commenting that they are getting sick of social, millennial moms can be particularly vocal about it," says Amy Colton, executive vice president of Current Marketing. "We wanted to check the trend, so we conducted quantitative research to confirm what we have been hearing."
The survey did not define how long people would like to unplug from social media, but asked "Do you ever consider stopping use of, or taking a break from, social media because you are burned out or frustrated with it?"
Millennial moms had specific reasons for wanting to lay off social media platforms.
The number one reason moms cited was people sharing TMI (too much information), while millennial moms cited annoying invites and excess brand marketing as their top reasons.
"We are becoming performers on social media," said Suzana Flores, a clinical psychologist and an expert on emotional side effects of social media.
"Our friends are no longer our friends, they're our audience, so there's this competition of one-upmanship," said, Flores, author of "Facehooked: How Facebook Affects Our Emotions, Relationships, and Lives."
The survey also confirmed that young moms often feel the pressure to present perfect lives on social channels.
"We selectively choose what we post and how we perceive ourselves," Flores said. "Facebook and other networks are incredible ways to seek encouragement and validation. Hearing that 'you're a good mom' is something everyone wants to hear. The negative side is that we no longer trust our inner voice and rely on the external noise of social media to determine our self-worth."
But with more than 1 billion active users on Facebook alone, we can assume that the pressure to remain connected lingers beyond.
"It's about learning to maintain a balance," Flores said. "The digital world should be second to our real-life relationships."