— -- Geoff Johnson and his sister Jennifer McShea grew up in the quiet, suburban neighborhood of Bellevue, Nebraska.
"We had a relatively normal life," Johnson told ABC News. "My mom involved us in a lot of activities like soccer, baseball. Our parents were divorced, but it wasn't too much out of the ordinary.
"We had food and clothing and shelter, but not in the typical way -- not in the conditions we lived in."
For as long as they can remember, Johnson, 38, and McShea, 36, lived in a hoarding house compacted with clutter, trash and defective appliances.
"As we got older, we realized that trying to help someone who has this problem is difficult," Johnson said. "I'm not an expert on hoarding by any means, but there's usually something tragic that happens to a person that sparks this need for control. So, when we'd try to move something, my mom would get very upset."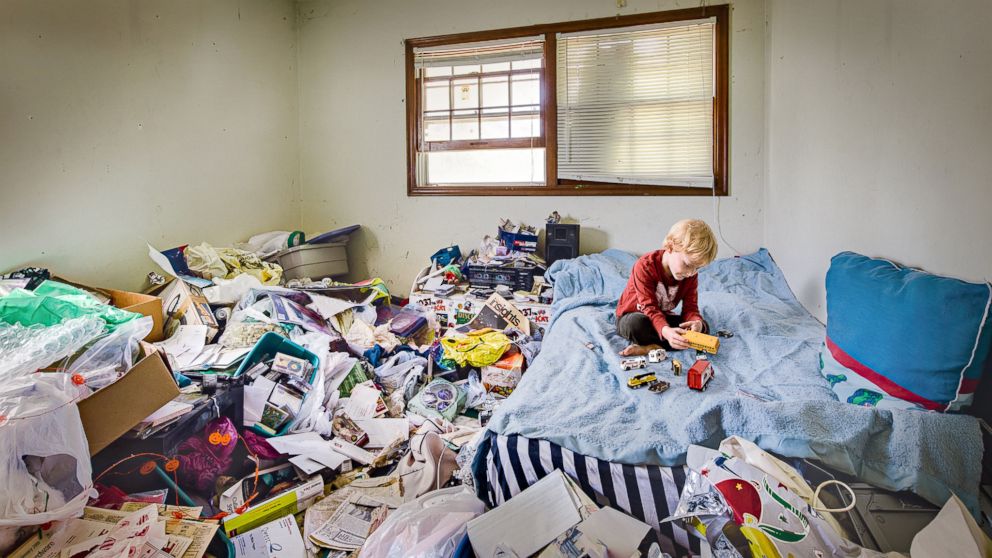 In 2013, Johnson and McShea's mother died of breast cancer, leaving the siblings to manage the situation left behind at their childhood home.
That's when Johnson, a photographer who now resides in Omaha, saw potential for his next photo project.
"Looking at it in a adult perspective is very different," he said. "That's why I wanted to bring our kids in these images. There's lots of hoarding photographs out there are sort of 'freak show.' There's no human connection in them."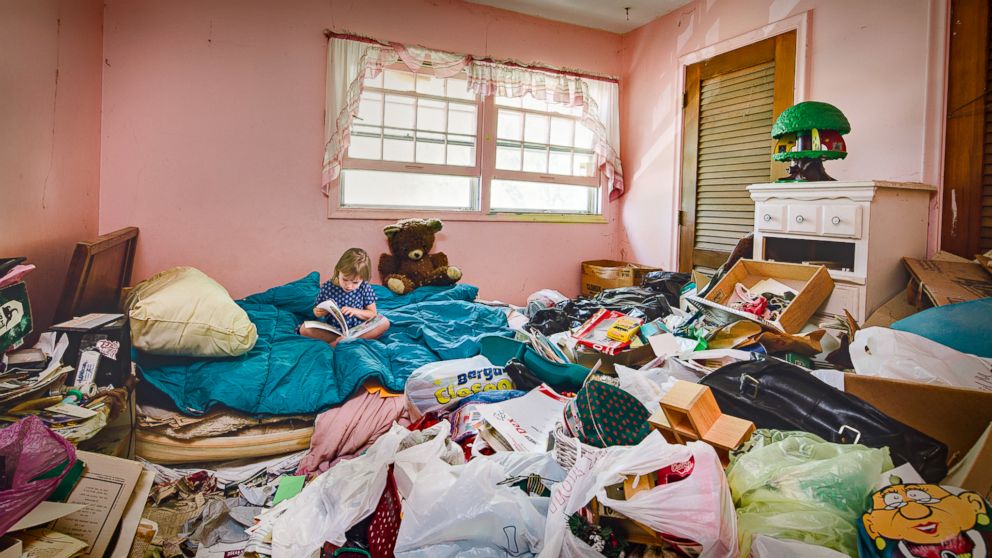 With the help of McShea, Johnson created "Behind the Door," a photo series recreating their childhood living in a hoarding house.
Johnson's son and McShea's daughter represented their parents in the shots.
"For me, seeing the images of my daughter for the first time was really an emotional experience," McShea said. "As I look at my kids today and see their reality and their childhood compared to my reality and what my childhood was, it gave me the opportunity to grieve for what we've lost.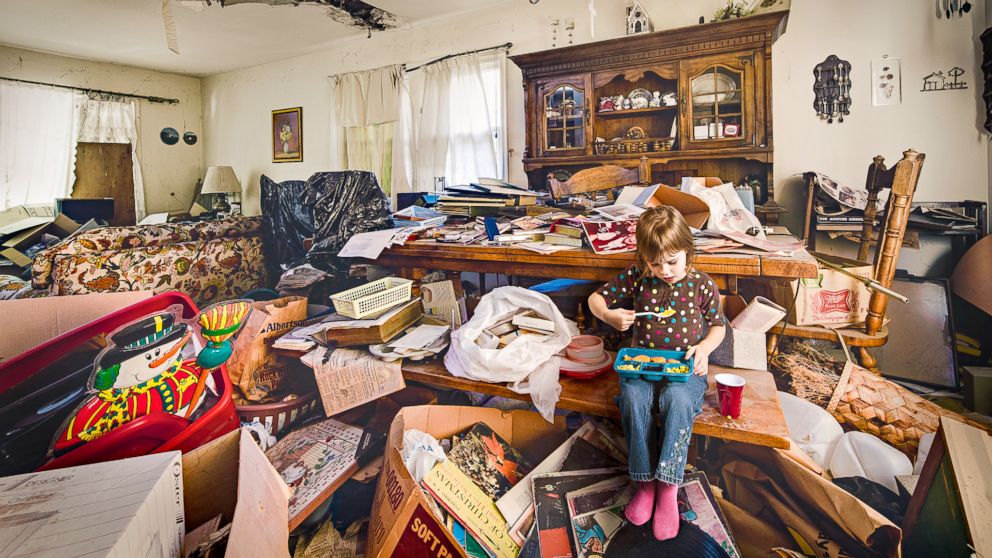 "I hope it helps for people who are in this situations and are hiding from it, or for children to have some healing and grow from it."
The photos, Johnson said, are actual moments recalled by him and McShea from when they were youngsters.
"We remembered no being able to sit down and eat at our dining room table," he said. "That sparked an image there. The boy playing Lego's - I got blocks for a Christmas present once and there was no place to play. We'd warm up by the stove because the furnace was broken. We'd turn it on, do that before school.
"These moments all kind of connect."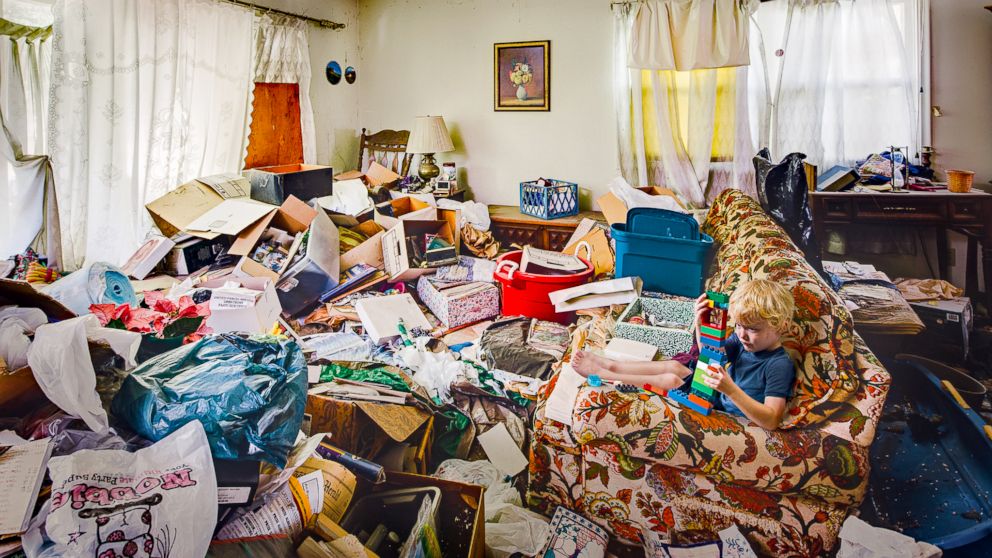 Due to mold and other dangers within the home, McShea said artist Randy Teet digitally placed the children into the photos.
The two hope that the photos raise social awareness to people living in hoarding conditions. More information can be found on McShea's blog.