— -- Gabriella Coane is less than a month old but has already earned the nickname "Storm" from family and friends after having her life affected by two of the most devastating hurricanes to hit the U.S., Harvey and Irma.
Gabriella was born in Houston on Aug. 20. Just a few days later, the newborn was at home with her parents, Bruce and Jessica Coane, when Harvey struck, bringing historic levels of rain and wind to Houston and parts of southeastern Texas.
Their condo in a high-rise building was not damaged, but they saw devastation all around them.
"We saw from our windows the streets turning into rivers," Jessica Coane told ABC News. "Once the storm actually passed, it was hard to go outside because we didn't know where streets were flooded, couldn't easily get food, stores were closed and gas was limited."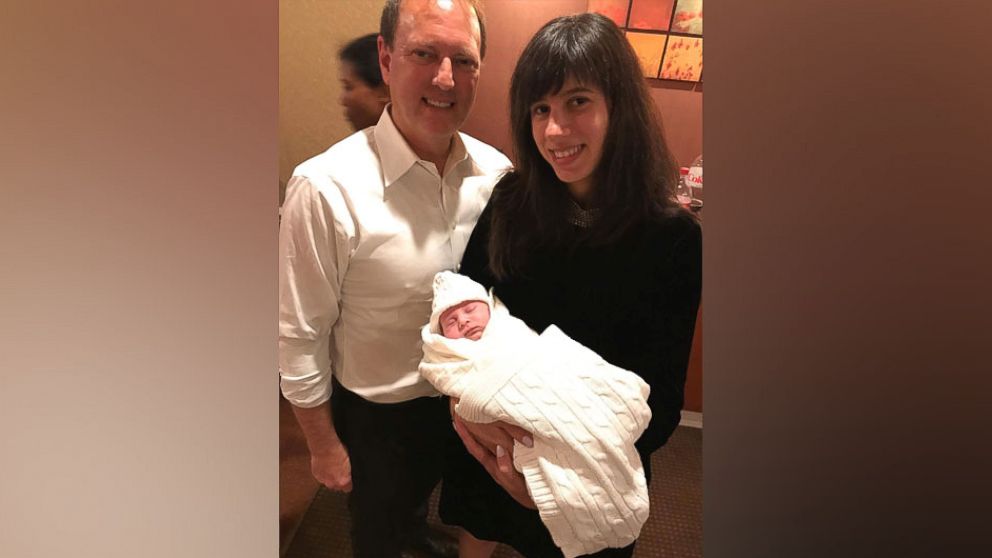 With conditions in Houston seeming to deteriorate -- the Coanes worried about the water supply and fires at a chemical plant outside of Houston -- the family decided to travel to their second home in Miami.
Bruce Coane, a lawyer, and Jessica Coane, an entrepreneur, fly between Houston and Miami on a nearly weekly basis for work. Gabriella was not able to fly due to her age so the family decided to drive to Miami and stay there for several weeks.
A typically around 18-hour drive from Houston to Miami took the Coanes three days as they battled traffic, road detours and stopped every few hours for Gabriella's needs.
As the couple drove south toward Miami, Hurricane Irma gained strength in the Atlantic Ocean and began to appear as more of a direct threat to Florida.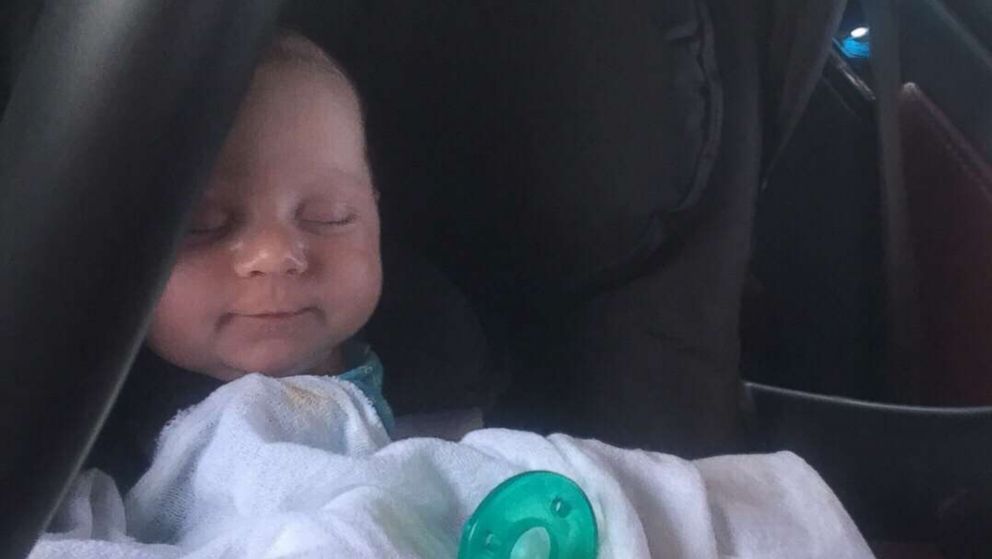 "Some of my friends were messaging me on Facebook, 'Turn around, there's a hurricane coming,'" Bruce Coane recalled. "But I've been [in Miami] for 20 years and we hear this every year."
The family arrived in Miami last Tuesday, and by Friday, with Irma threatening a direct hit on the Miami area, they decided to evacuate due to a hurricane for a second time.
"When it started looking really real and really scary, we finally decided we better get out," said Bruce Coane, who said their condo was just blocks away from a mandatory evacuation zone. "For ourselves, we could put up with it, but with a newborn baby, we decided it was best to leave."
The couple packed up Gabriella and the supplies they bought to weather Irma and headed back north on the same roads they had just traveled on to escape from Harvey.
"It was pretty shocking to see bumper-to-bumper traffic at 3 and 4 a.m. on a Saturday morning," said Bruce Coane. "We'd get off at exits to refuel and there'd be these gigantic lines for gas."
Nearly 11 hours after they left Miami, the couple arrived at the only hotel they could find with vacancy, in a small town in rural Alabama.
"I took a photo of Bruce feeding [Gabriella] at a gas station at 3 a.m. and [looking back at it] it puts into perspective the urgency and the emotion," Jessica Coane said. "It showed me what a trooper she is."
The Coanes waited out the storm at the hotel and then decided to drive back home to Houston after learning that their Miami-area condo building had lost power and water after Irma.
The family arrived in Houston on Monday, completing their nearly 3,000-mile hurricane road trip.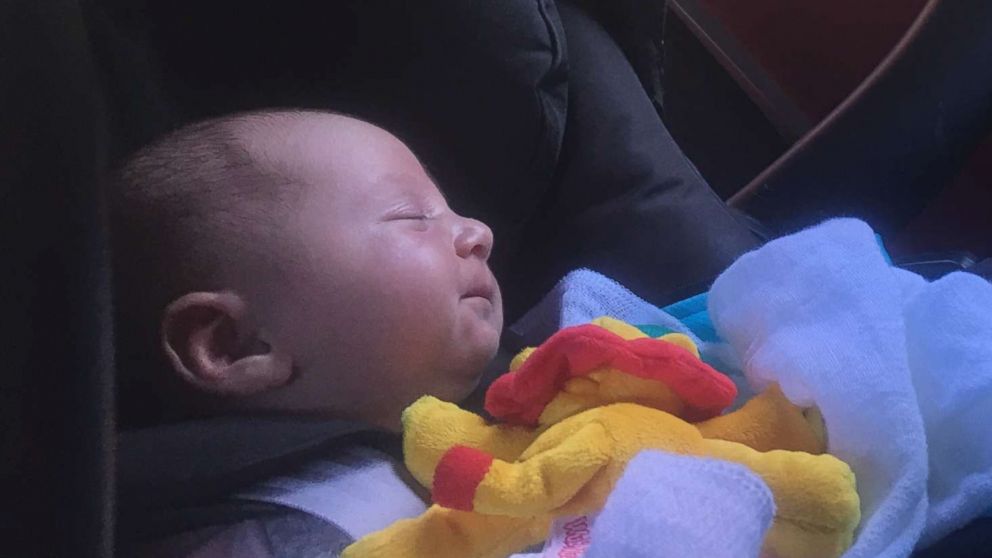 "Life throws a lot of curveballs on your way and I think this was just one of them," Jessica Coane said. "We were just trying to do the best by her by trying to raise her in the environment that was most conducive to her, and then by bad luck, another storm came through that ruined our plans."
She added of Gabriella, "I hope she can be inspired by her own unique experience. If she comes across any obstacles in her life, she can look back and say, 'Well, I did this at 3 weeks [old], I can do anything.'"