Newborn calf has uncanny resemblance to Kiss rocker Gene Simmons
Simmons responded to his furry lookalike in a Twitter post.
— -- A newborn calf appropriately named Genie is taking the internet by storm as rocker Gene Simmons' doppelganger.
Genie was born July 28 at a ranch in Kerrville, Texas, and bears the same black-and-white facial markings that Simmons paints on his face for Kiss performances.
Heather Taccetta, whose grandmother owns the ranch, showed a photo of Genie to Drew Taylor, who handles marketing for Cowboy Steak House in Kerrville.
"She said, look at this calf that was born this morning," Taylor told ABC News. "I said, 'Oh my gosh, that calf looks exactly like Gene Simmons!'"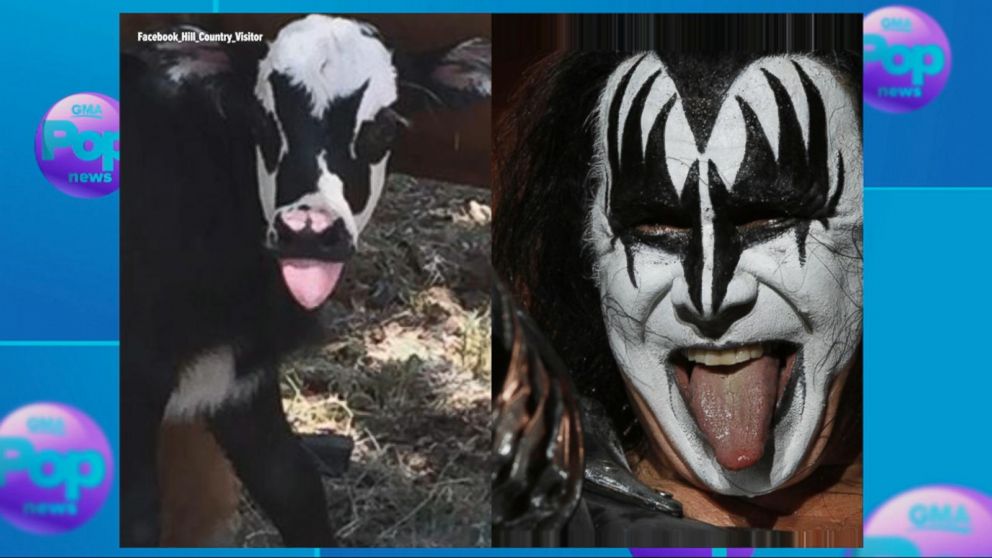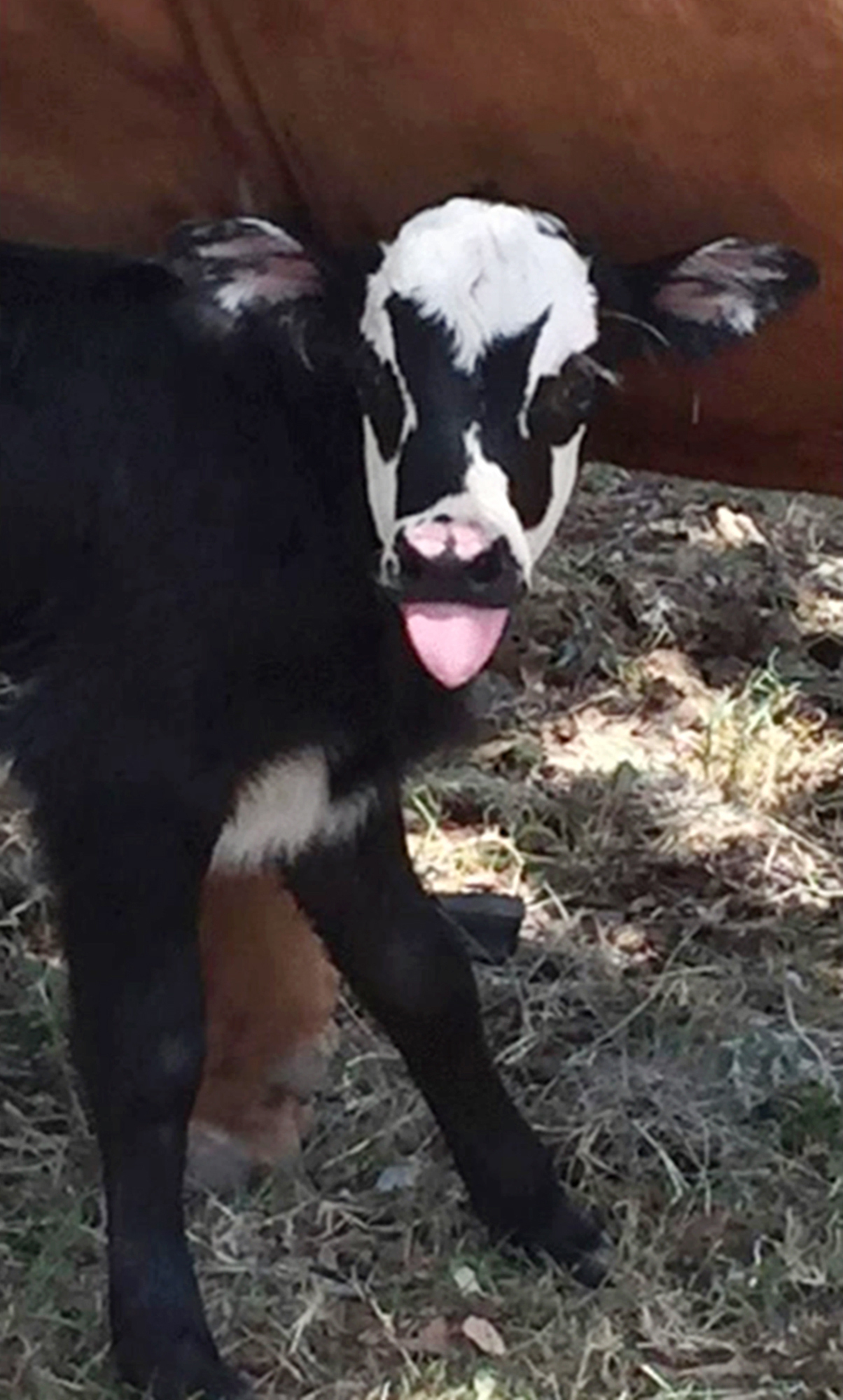 Taccetta allowed Taylor to post the photo on Facebook where it was shared hundreds of times and later featured across multiple news outlets.
On Twitter, Gene Simmons himself responded to the attention surrounding his furry lookalike.
"This is real, folks!!!" he wrote. "Calf called Genie is born on Texas ranch and looks EXACTLY like Kiss rocker Gene Simmons."
"I thought that was awesome," Taylor said. "He doesn't endorse much, but when you see those pictures side by side it's uncanny how close they appear."