NYPD gives son of fallen officer special sendoff on 1st day of kindergarten
Austin Tuozzolo, 5, started his first day of school in a sea of blue.
September 5, 2017, 3:07 PM
— -- The son of a police officer killed in the line of duty received a special sendoff before boarding the bus for his first day of kindergarten on Tuesday.
About 30 officers from the New York Police Department's 43rd Precinct greeted 5-year-old Austin Tuozzolo, the son of the late Sgt. Paul Tuozzolo, and Lisa Tuozzolo at their home in Suffolk County.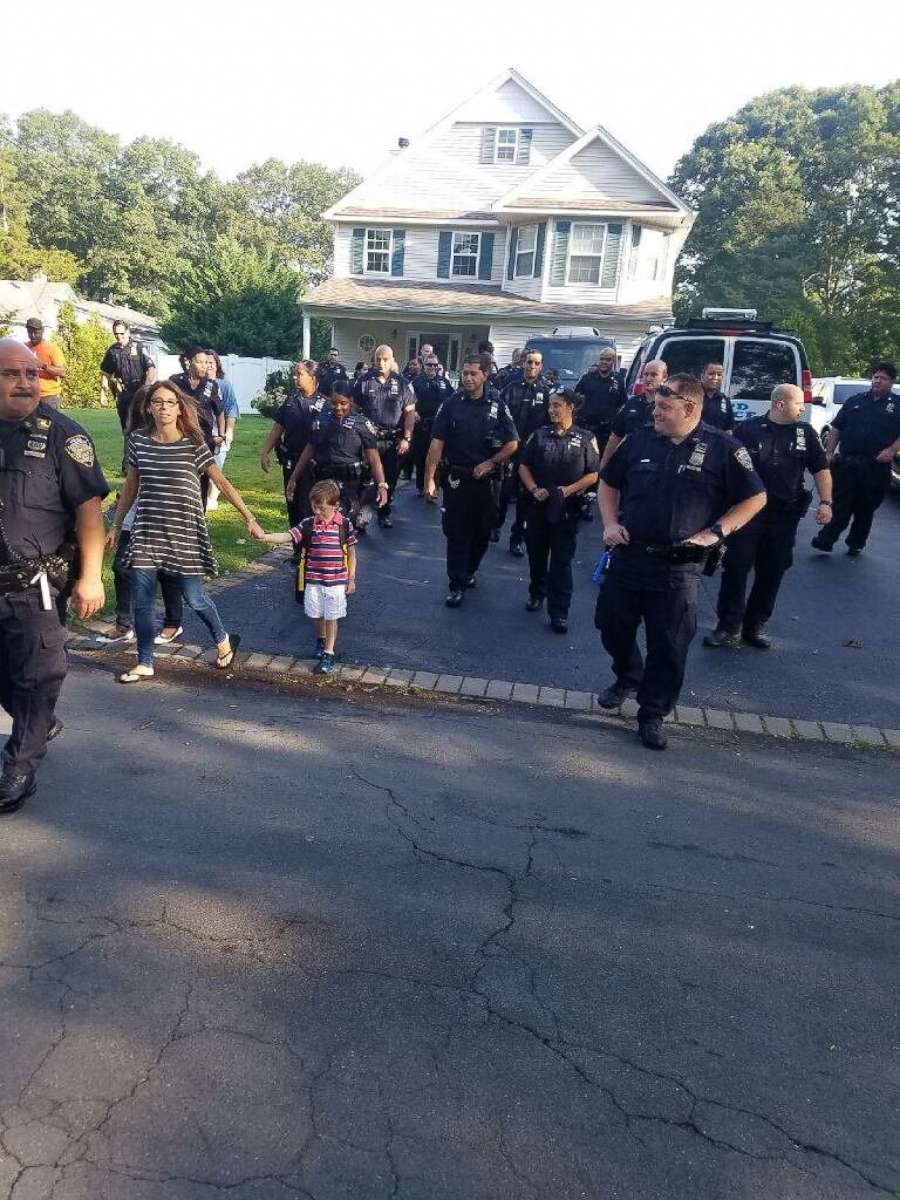 The officers accompanied Lisa and Austin Tuozzolo as they waited for the school bus.
"This morning we continued our vow to #NeverForget Paul's family, as we send off Austin on his 1st day of school," the precinct tweeted.
One of the officers in attendance, Lt. Emmanuel Kwo, was with Paul Tuozzolo when he was killed last November during a confrontation with a robbery suspect.
"I was shot, and he saved my life, so myself and everyone pictured and thousands around the city have pledged to Lisa that we will always be here for her family and never forget them," Kwo, who runs the Patches4Paul Facebook page honoring his slain colleague, told ABC News in a Facebook message today.
He said all the officers "are family" and they wouldn't have missed this morning's sendoff for the world.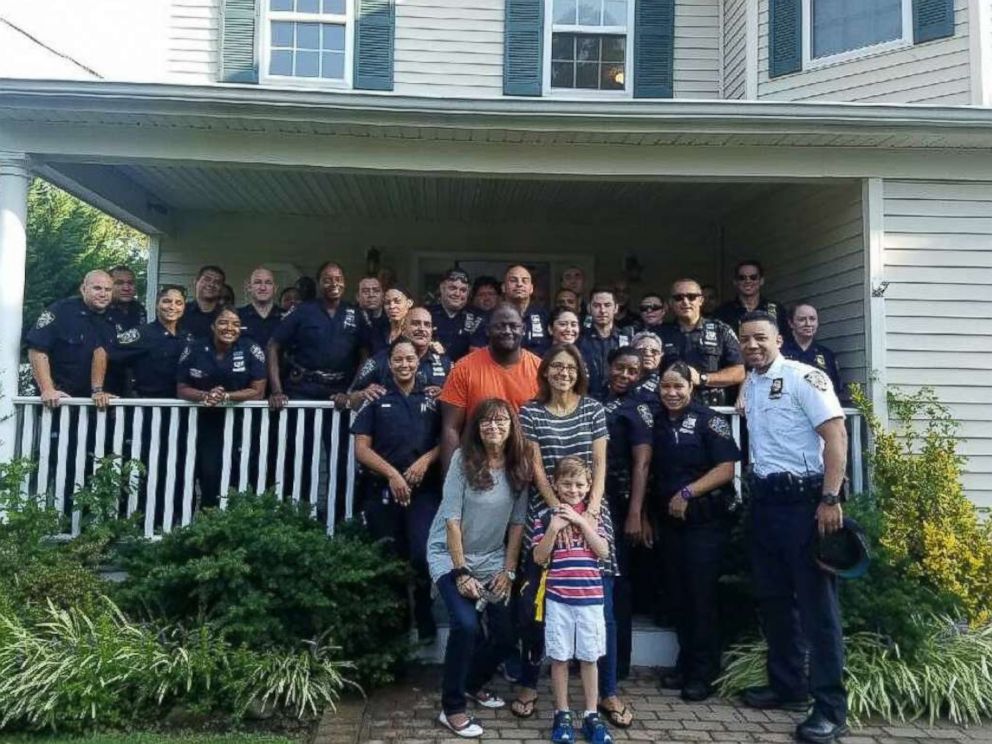 "We felt we had to be here to make sure Austin feels completely surrounded with love and that his mom doesn't forget that she has us by her side through all these momentous events," Kwo wrote. "There was no way we were not going to be there with her to kind of lift her up and let her know she's never alone."