— -- If you enjoy the smell of a good book, then you're going to love this one. A French bartender created a drink for Bombay Sapphire's most imaginative cocktail contest that smells and tastes like something you'd normally never associate with a beverage: paper. Yes, paper.
The gin company brought a group of 14 top bartenders from around the world to London to create their version of the most imaginative drink, of which the only requirement was that it must include Bombay Sapphire.
Drink themes ran the gamut, like the USA's entry, which was inspired from foraging, Belgium's from heaven, Spain's from Buddhism and much more.
But it was the winning bartender, Remy Savage of Little Red Door in Paris, who was determined to have the biggest imagination through his inspiration from the gin's new distillery, which used to be a paper factory.
"When you go and visit the place, is has that old paper smell. So I was really relieved because I didn't come prepared, and I had the idea to make a drink obviously highlighting the gin, but also tasting like paper," Savage told ABC News. "The real challenge was trying to find something that could taste and smell like paper – without using any paper, because that's obviously going to be disgusting."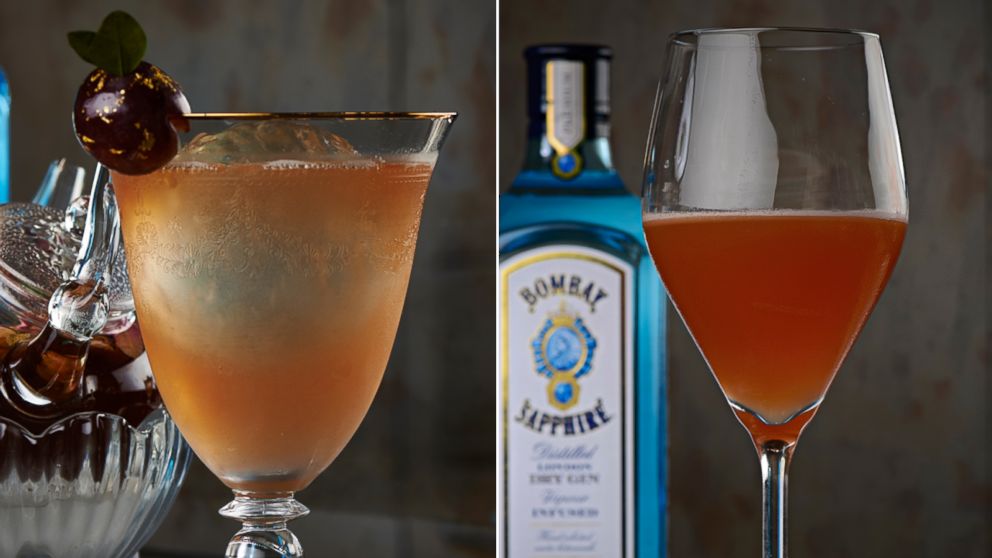 To figure out what the flavor notes of paper were, Savage started smelling a lot of books and tried to reproduce the scent with spices. He settled on making a simple syrup infused with vanilla, gentian root (a bitter root), grass, vermouth and smoky whiskey.
"Vanilla and grass are the two main aromas you get from aging paper. But I had to turn down the natural sweetness of vanilla, so I used dry gentian root, which is very bitter. And then a little bit of 10-year-old scotch, so very peaty, very strong, very smoky flavor to give the old, dusty aspect," he explained.
While the ingredients might sound unusual, the final flavor was clearly good enough to claim the crown, and Savage said a lot of Parisians have been heading to the bar to get a taste.
Don't worry, though; if you just can't make it to Paris this weekend, we have the recipe for you:
Remy Savage's Paper Anniversary: Click here for the recipe.