Paralyzed mom hangs off cliff in Mother's Day photo shoot
"To see their response to our work, that was fulfilling," one photographer said.
— -- Two photographers captured the bond between one mom and her son for a special project released days before Mother's Day.
Photographer Benjamin Von Wong of San Francisco photographed Sarah Jane "SJ" Staszak hanging off the Blue Mountains in New South Wales, Australia, with her 8-year-old son, Hamish.
Photographer Karen Alsop then Photoshopped Staszak and Hamish in what looked like action movie scenes, she told ABC News.
"I photographed them in a green screen studio and later merged everything together piece by piece in Adobe Photoshop," Alsop added. "With Leap of Faith, I needed to photograph SJ's body parts so that I could merge them and shape them in Photoshop to make it look like she was leaping out of her chair."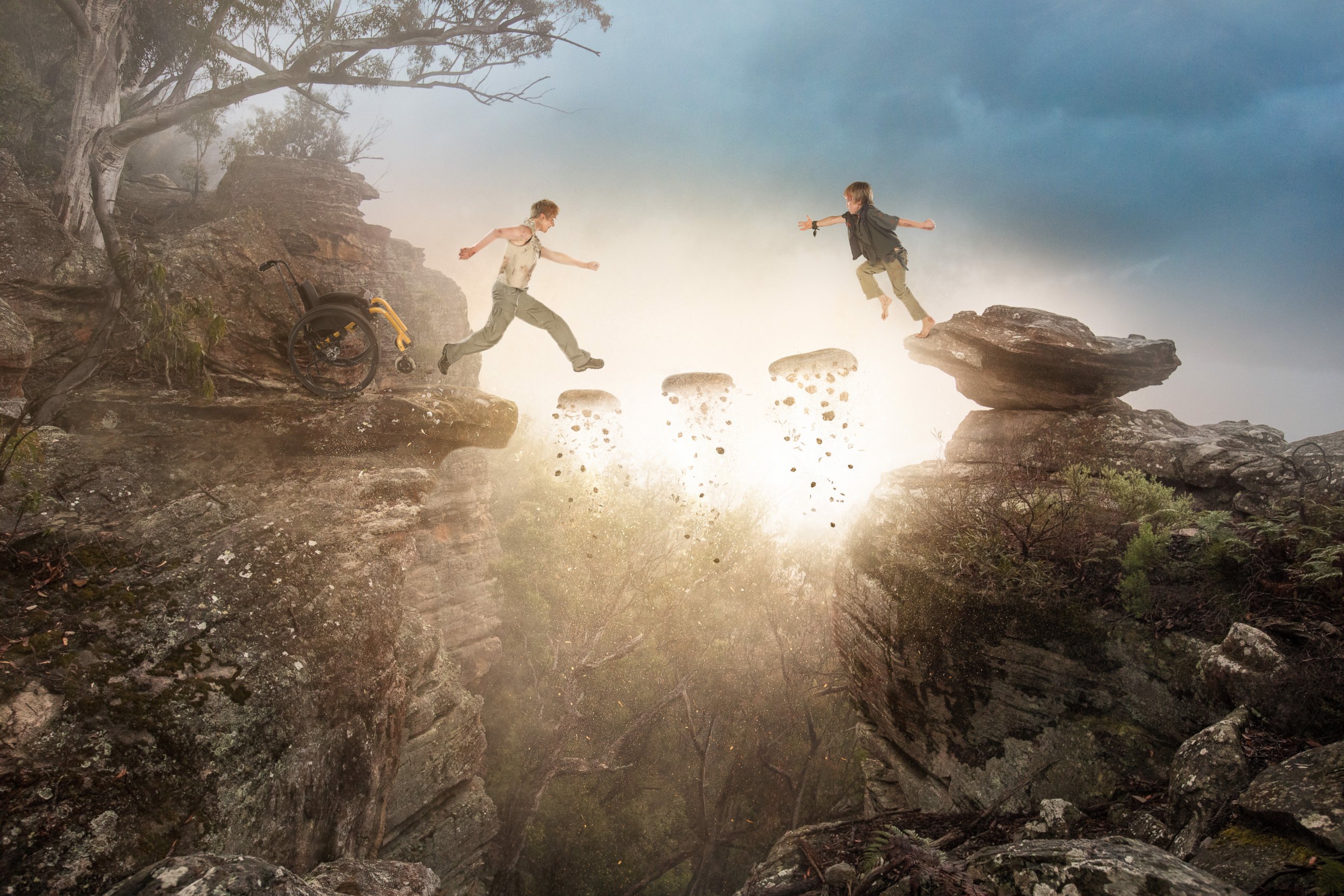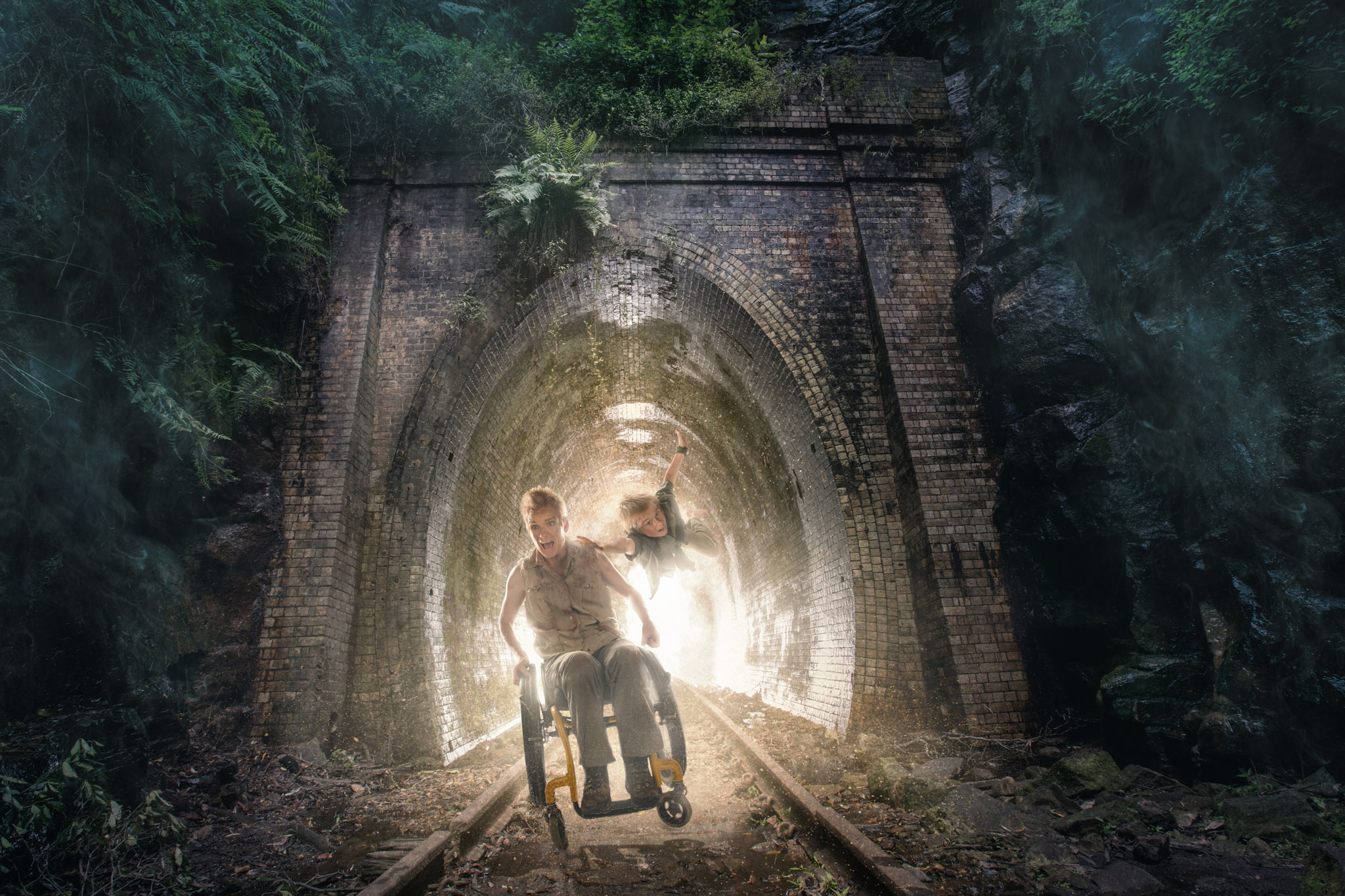 Staszak was a biker, a rock climber and an overall explorer. That was until a routine surgery left her paralyzed in 2013, Von Wong told ABC News.
"She has a bond with her son, who was 4 years old at the time, and they would go out on adventures," Von Wong added. "After the surgery left her paralyzed, it kind of took away a lot of her ability to connect with her son. We thought it would be a great opportunity for them to relive that."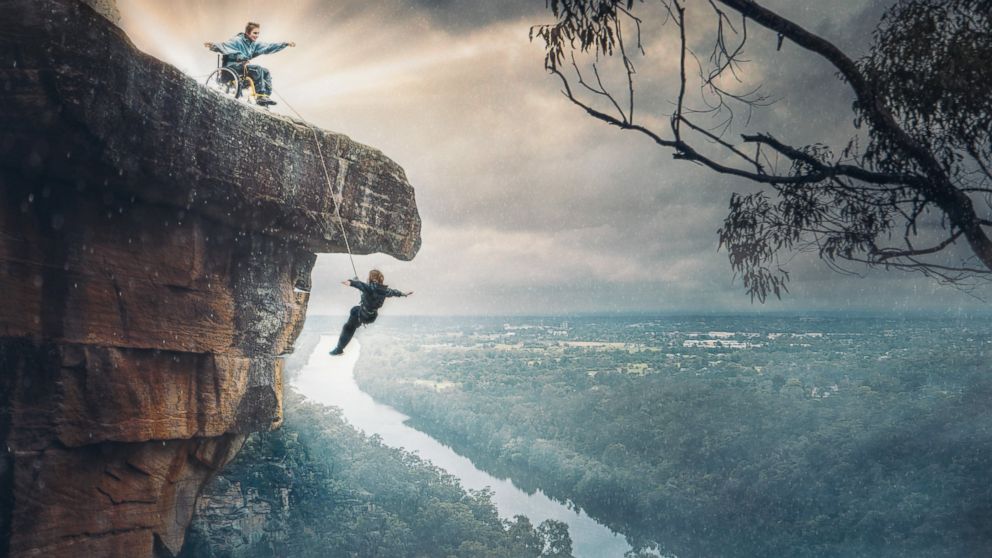 The Blue Mountain Adventure Co. volunteered to dangle Staszak off the side of a mountain. The rig was first tested on Von Wong to ensure its safety.
The collaborative photo series was part of the Heart Project, a venture that used photography to inspire others, Von Wong wrote on his blog.
The finished prints were then delivered to mother and son.
"This was the first time they had seen any of the images," Alsop said. "To see their response to our work, that was fulfilling. Knowing we made a difference in their lives, that for me is the best part of our project."