Peacock photobombs wedding photo, and the bridesmaid's reaction is hilarious
And the junior bridesmaid's reaction is hilarious.
September 17, 2017, 6:13 PM
— -- When an Indiana couple posed for photos after their nuptials in August, they didn't expect a colorful peacock to steal the spotlight from them.
Tamatha and Emile Conway exchanged vows Aug. 25 inside Meyer's Castle in Dyer, Indiana. The estate, located on 10 acres of land just 35 minutes outside of Chicago, is home to two colorful birds.
Bride Tamatha Conway told ABC News the peacocks just weren't in the wedding spirit.
"They weren't participating," she said. "I was literally trying to get pictures with them, and they kept walking away. They wouldn't keep still."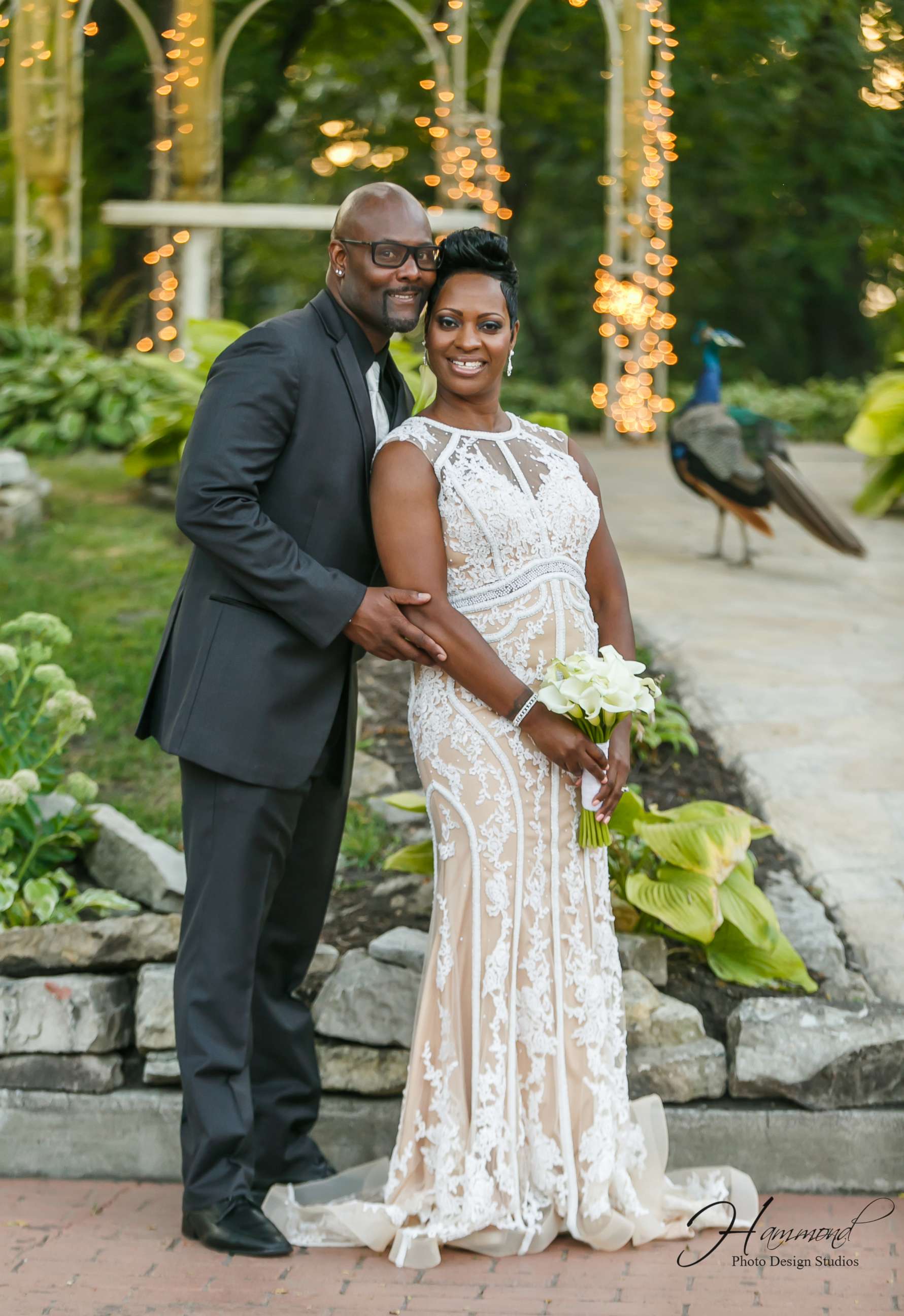 That was until after their nuptials, when the wedding party posed for the customary photos.
"It was so weird, because at that moment, it walked through the pic," the 47-year-old bride recalled, referring to the peacock.
The photobomb also took photographer Darryl Hammond by surprise.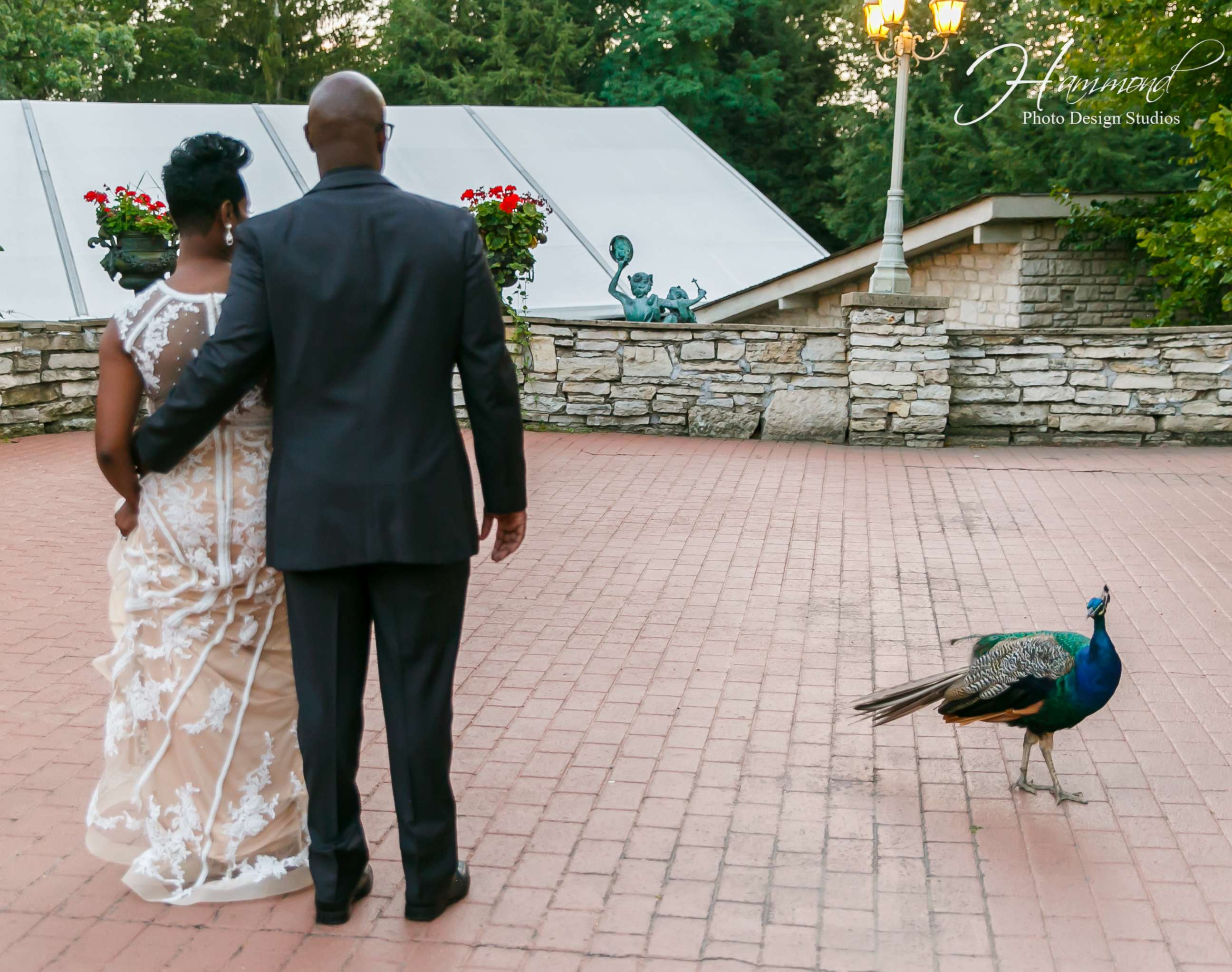 "Out of nowhere, the peacock just sort of walked across," he told ABC News. "I kind of stepped back a little...because I saw the peacock at the bottom of my camera and I just kept snapping."
Hammond, who's been a professional wedding photographer for over six years, said he could hear some of the 110 wedding guests laughing, but he didn't know why. Later, when reviewing his photos, he understood.
The junior bridesmaid, Kaitlyn, who is also the groom's daughter from a previous relationship, is making a hilarious face that expresses her shock during the moment.
"This was the most bizarre but fun shot that I've taken. It was epic," Hammond said. "It was an epic moment for me, and for the couple as well."