— -- A terminally ill dad's emotional request was granted after walking all four of his children down the aisle to make up for the wedding days doctors say he'll most likely miss due to his prognosis.
"He fulfilled his wish," wife Tammy McHugh of Chester Springs, Pennsylvania told ABC News today. "His ultimate last wish was to walk his children, especially his girls, down the aisle and he did it. I was surprised myself that we were able to find and experience the joy of the day.
"We had a great time [Saturday] being all together and no one said the word 'cancer.'"
McHugh said it was in April of 2010 when her husband Ken, was diagnosed with stage four neuroendocrine pancreatic cancer at age 42.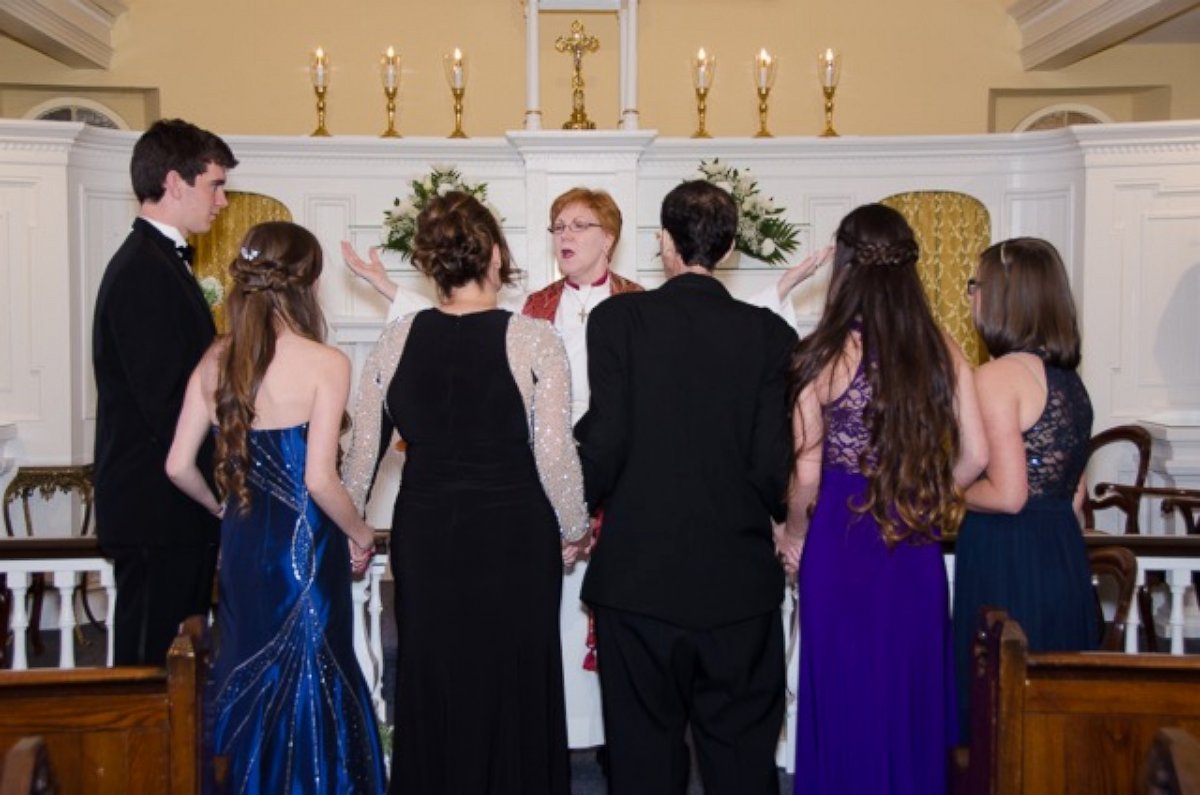 "It was quite devastating," she said. "He came home from the doctor's appointment and I was cooking lunch in the kitchen. I could tell by the look on his face that something was wrong.
"He said, 'I have cancer,' McHugh recalled. "At first, I thought he was kidding. And he said 'No, I have cancer.' The kids came home from school and we were all silent. It was just somber."
Now, five years later, McHugh said doctors are recommending her husband discontinues chemotherapy treatments and focuses on living out his final days comfortably.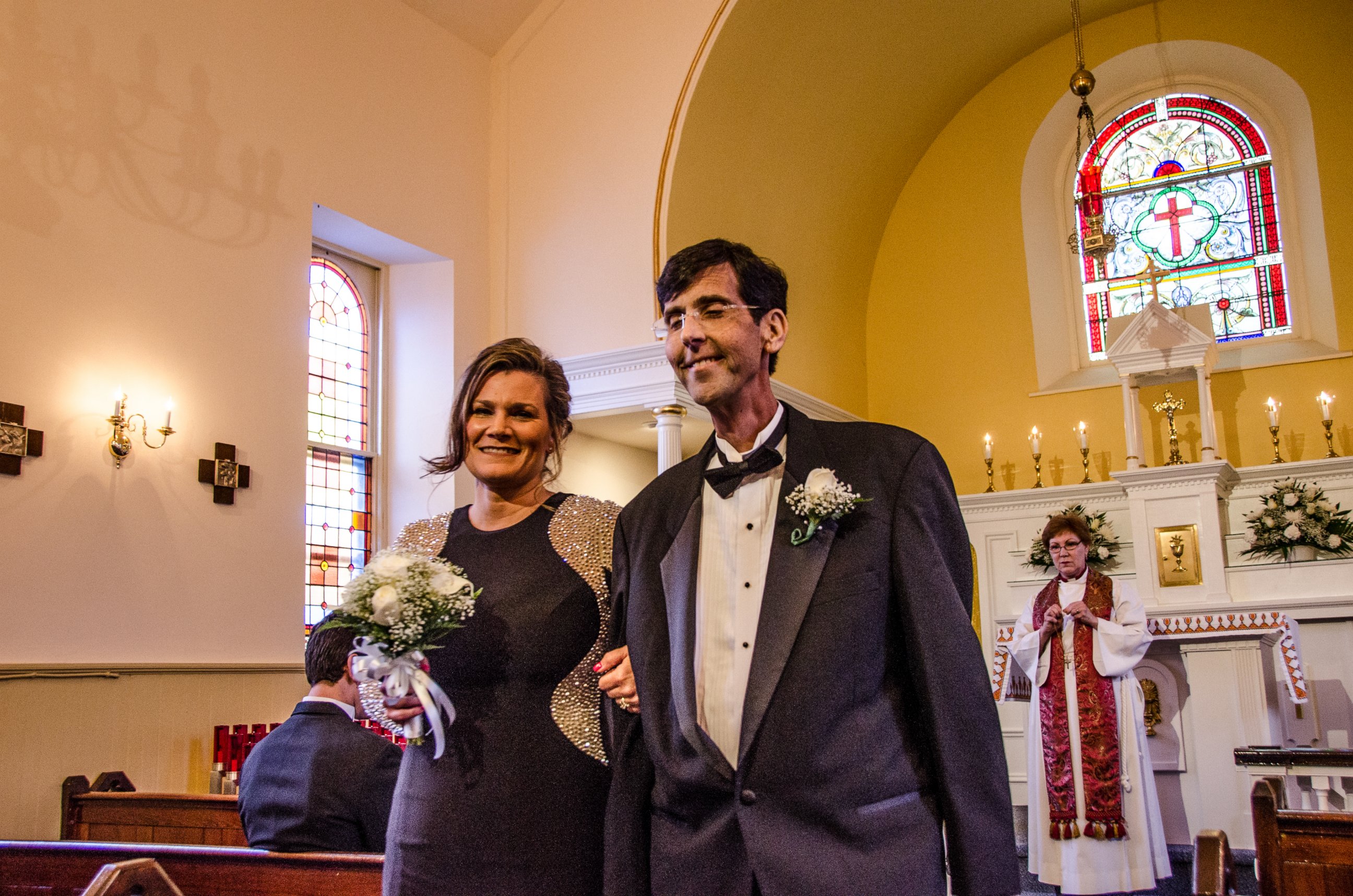 "He's struggling right now to find a quality of life," she said. "I think because he's a survivor of five years we sort of developed a false sense of hope or security. I think the children have had a sense that we can put his death off and that's disappearing for them.
"The doctors are hesitant to give an exact time frame, but they are saying this is the last turn of the season and to get anything done that he wants to get done."
McHugh said when Ken, now 47, was confronted with questions of his final wishes, he replied 'I have to walk them down the aisle.'"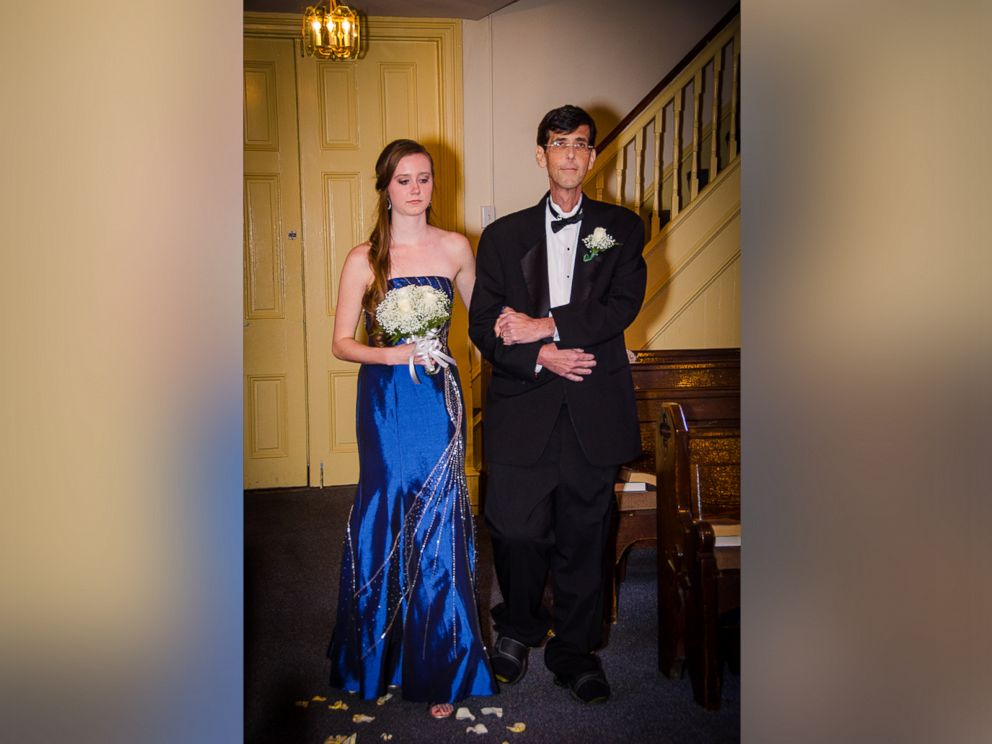 "The most horrible and emotional thing my wife and I have ever had to do was to tell our children I was dying," Ken blogged on his GoFundMe page. "To tell them I wouldn't see them all turn into teenagers, wouldn't see them graduate high school, get married- that I wouldn't walk any of my three beautiful daughters down the aisle or get to hold and spoil any of their children, my grandchildren."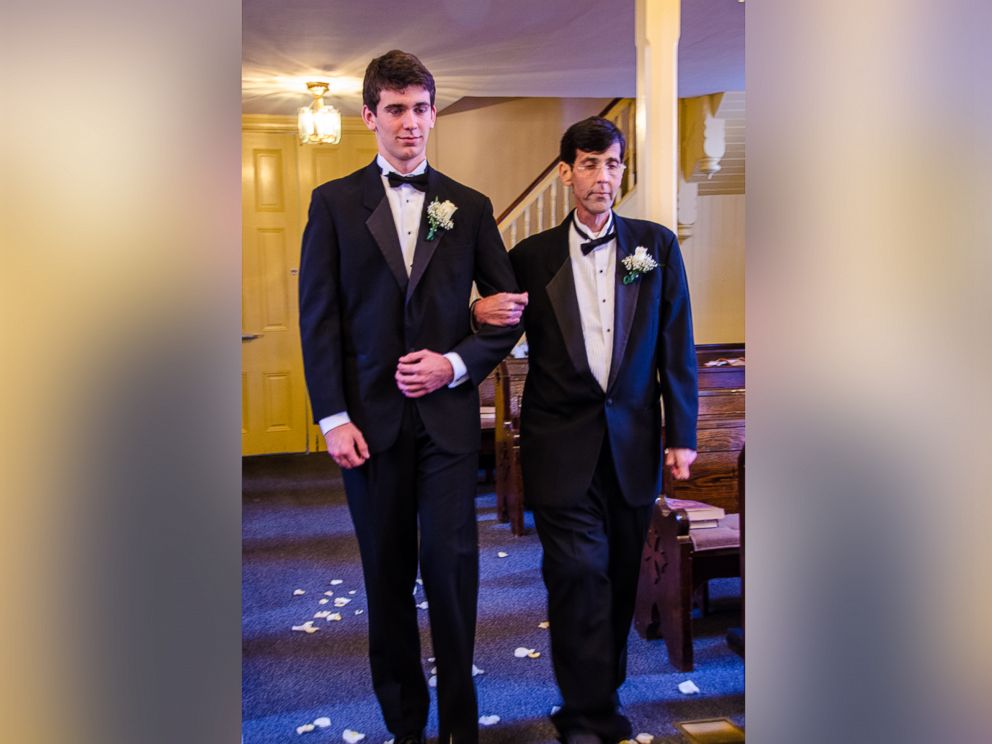 With the help of Team CMMD, a Pennsylvania-based cancer foundation, McHugh said Ken was able to walk his daughters Samantha, 19, Julia, 15 and Kathryn, 14, and son Dylan, 17, down the aisle on October 3, in what they named "the family wedding."
In addition, the McHughs, after being married for 20 years, renewed their vows with the kids serving as witnesses.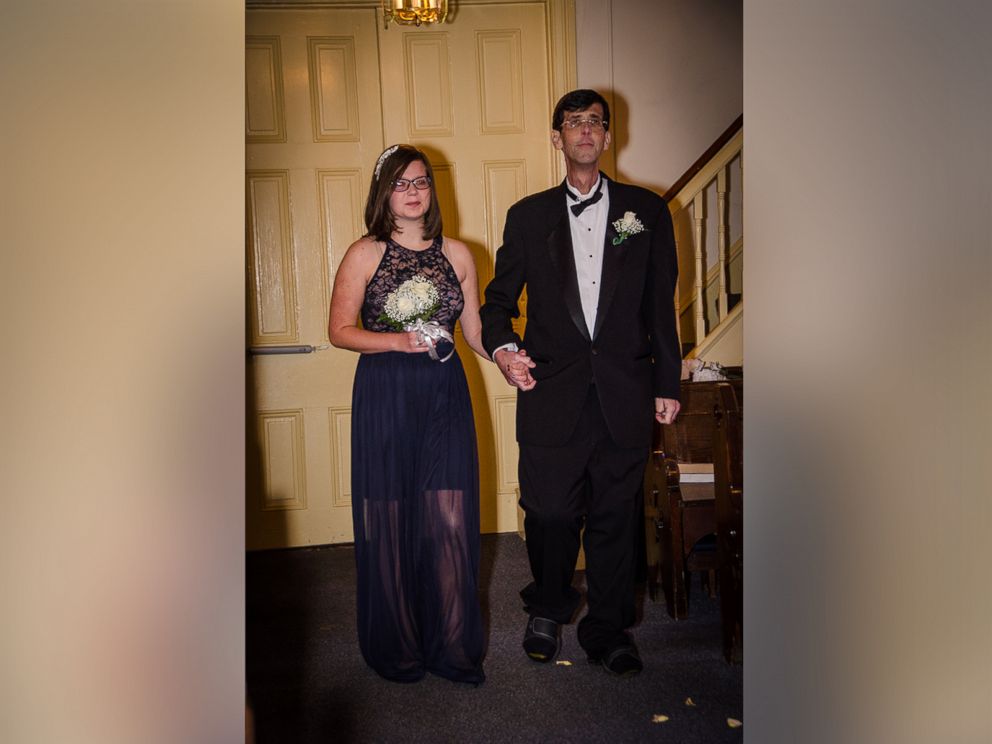 "It was very remarkable," McHugh said. "I don't know if everyone cries when they're renewing their vows, but the both of us sure did.
"He walked them [the kids] down the aisle and read them a summary of letter he wrote to each of them--talking about how they came into this world, reflecting on their persona and character and what he sees for them in the future," she added. "Even though he won't be there, he will always be by their sides."