— -- People are flipping out over upside-down Christmas trees.
The inverted holiday tree isn't a new trend, but now even retailers, shopping centers and hotels are adding the upside-down decoration to their holiday displays and have noted an increase in sales and online attention.
Westfield Shopping Centre in San Francisco debuted a 50-foot-tall and 30-foot-wide chandelier-like upside-down tree inside the mall's signature dome last season and will celebrate the suspended tree lighting Thursday evening.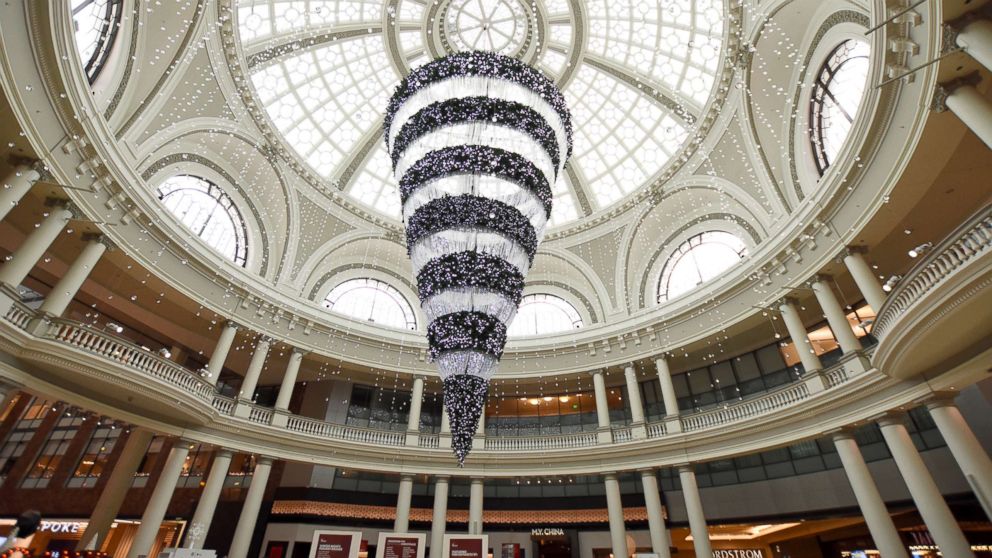 The shopping center dubbed their focal point "San Francisco's most instagrammable Holiday tree," in a press release ahead of the seasonal event.
"It's a beautiful, decorative and creative piece to celebrate the holidays," a spokesperson said of their decision to feature the tree again this year. "Celebrating the holidays here has long been a popular tradition and this is another dazzling reason to visit."
The trendy trees have gained attention in recent years, especially across the pond at Claridge's in London, more holiday displays across the states have caught on.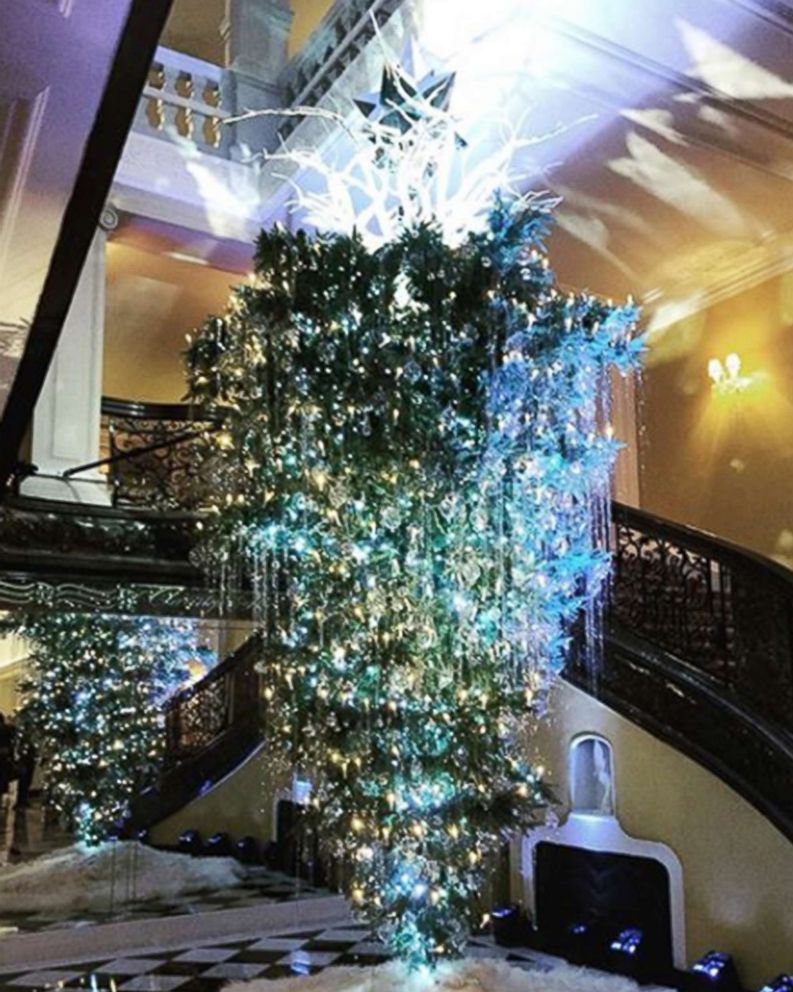 The Hotel del Coronado in San Diego flipped the switch on their traditional holiday theme with a 21-foot upside-down tree of their own hanging from the ceiling in their main hotel lobby.
The director of public relations, Sara Baumann, told ABC News this year's overall theme for the resort is "Winter of Whimsy" and a grand display of the inverted tree certainly fit the bill.
While some of the niche and extremely glamorous hanging trees can have a price tag upward of $1,000, retailers have grabbed a piece of the consumer market by offering the trendy trees at an affordable cost.
Kelie Charles, a spokeswoman for The Home Depot, said the company has sold an upside-down tree for the last four years, but now offers five different sizes at different price points.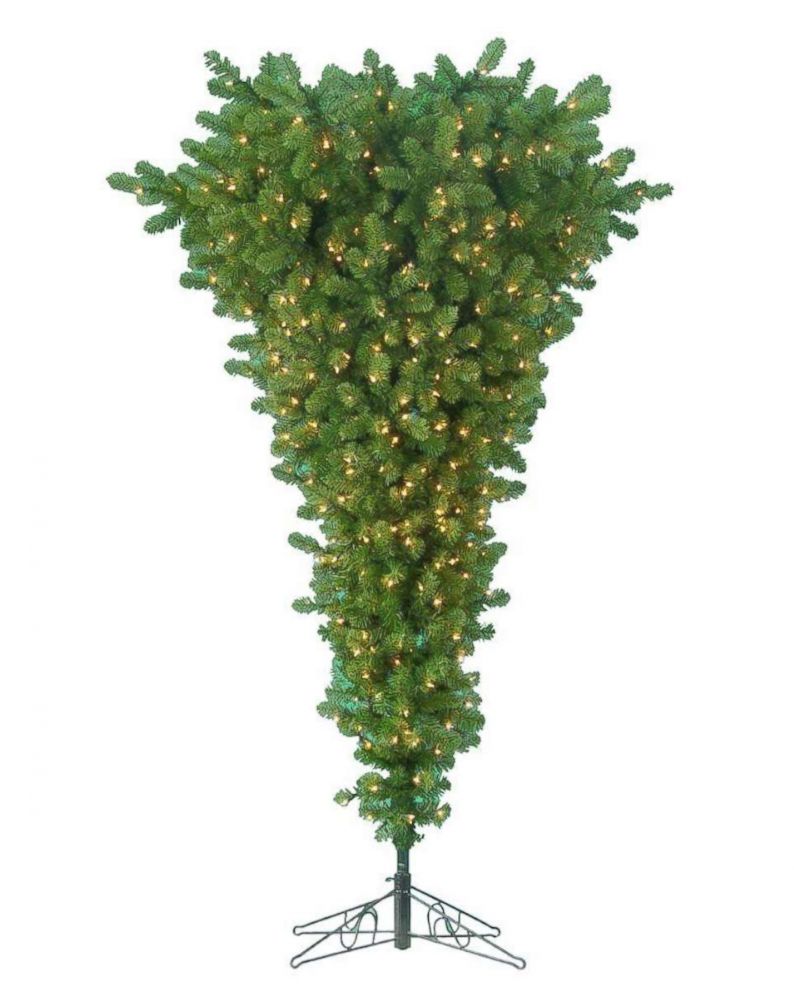 "It's been a trend that's growing since we first sold just one," Charles said. "It has been something that's kind of taken off and we've seen the online sales really pick up this year in particular."
Although Home Depot did not provide a specific number or percentage of the recent influx, Charles explained that the trend which started out in upscale retailers and boutique luxury displays was a very niche and expensive product, but as more retailers looked to fill the recent demand, prices have gone down.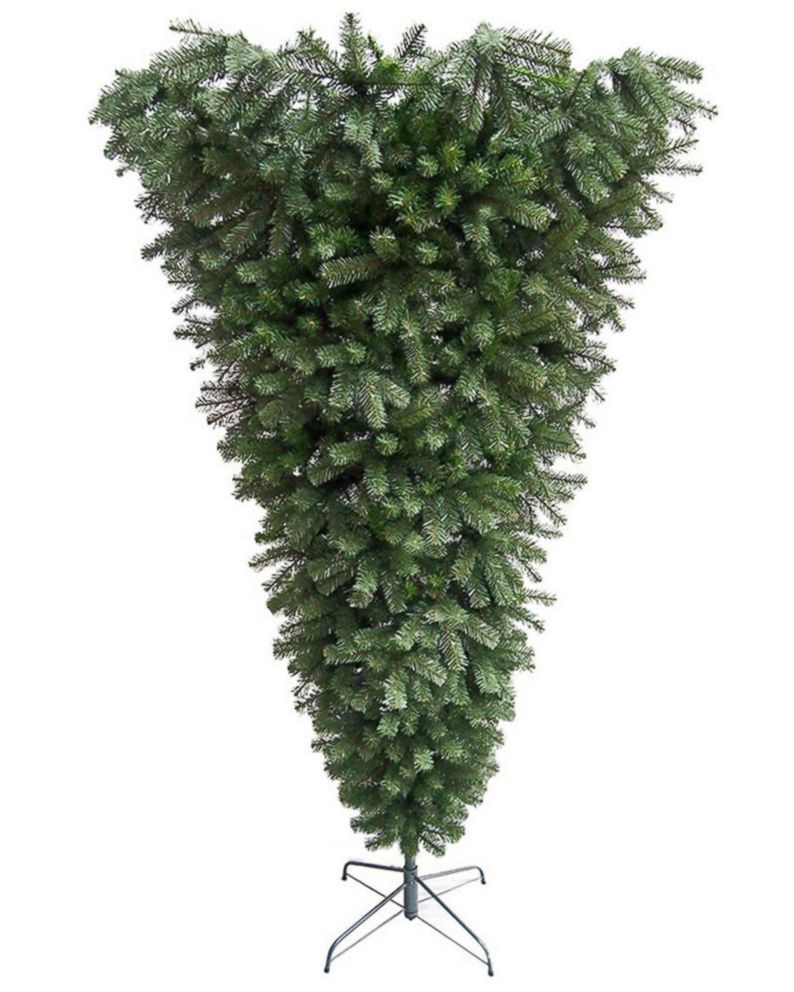 "As it's taken off with various partners and suppliers the price has come down," Charles said, adding that customers purchasing these trees enjoy the novelty of the holiday item.
The home improvement supplier sells artificial upside-down trees ranging from $79.99 to just under $300.
"People are really gravitating toward them now and putting them in their homes because it's fun and exciting for people looking for something different. People who buy it say it showcases their home and when friends walk in it's a conversation starter," Charles explained.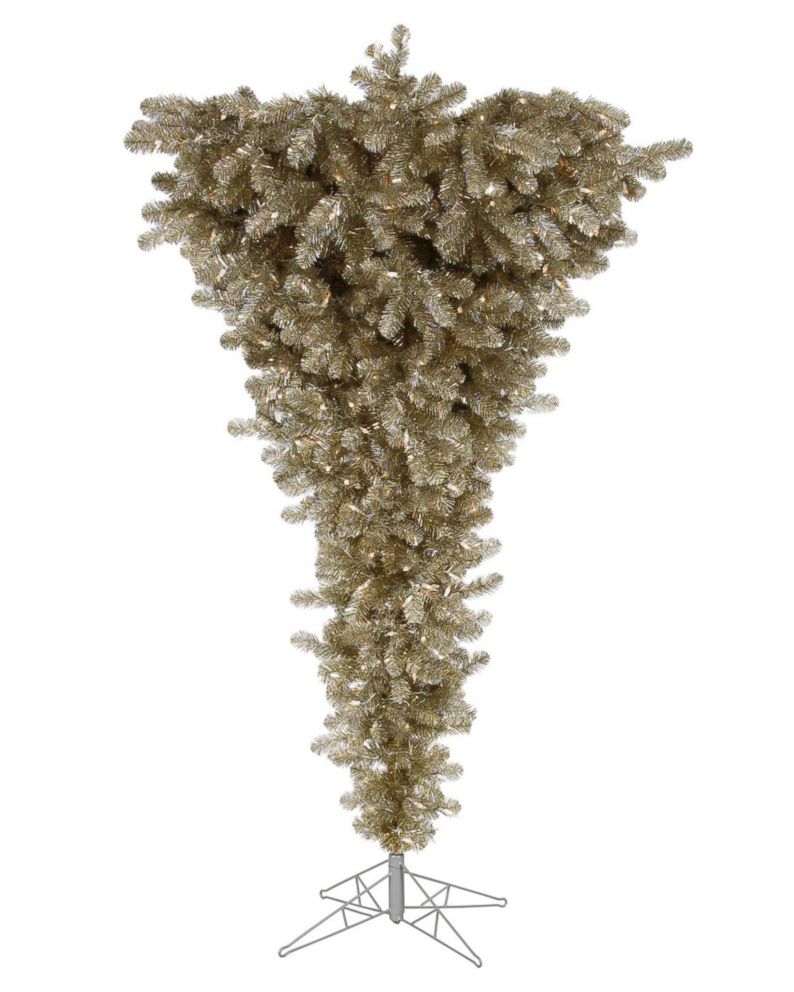 Target also sells a few different versions of the upside-down trees, including a champagne-colored tree with lights. Other online retailers also sell the trendy trees and Instagram feeds have been flooded with photos of #upsidedowntrees.
While some people have been critical of the trend publicly on social media, others are just enjoying experiencing something new.