— -- You can no longer say you've never seen a living squirrel on top of a toy horse.
Thanks to Swedish photographer, Geert Weggen, these phenomenal photos actually exist.
"They are amazing in different poses and expressions," Weggen wrote to ABC News about his inspiration for his "nutty" project. "They can do most things that humans do and that makes them attractive to capture with props. If there were monkeys or crocodiles in the forest near my home I would have tried the same with them to photograph them in unusual situations."
The photogenic red squirrels are not his pets; they live in the forest near his house.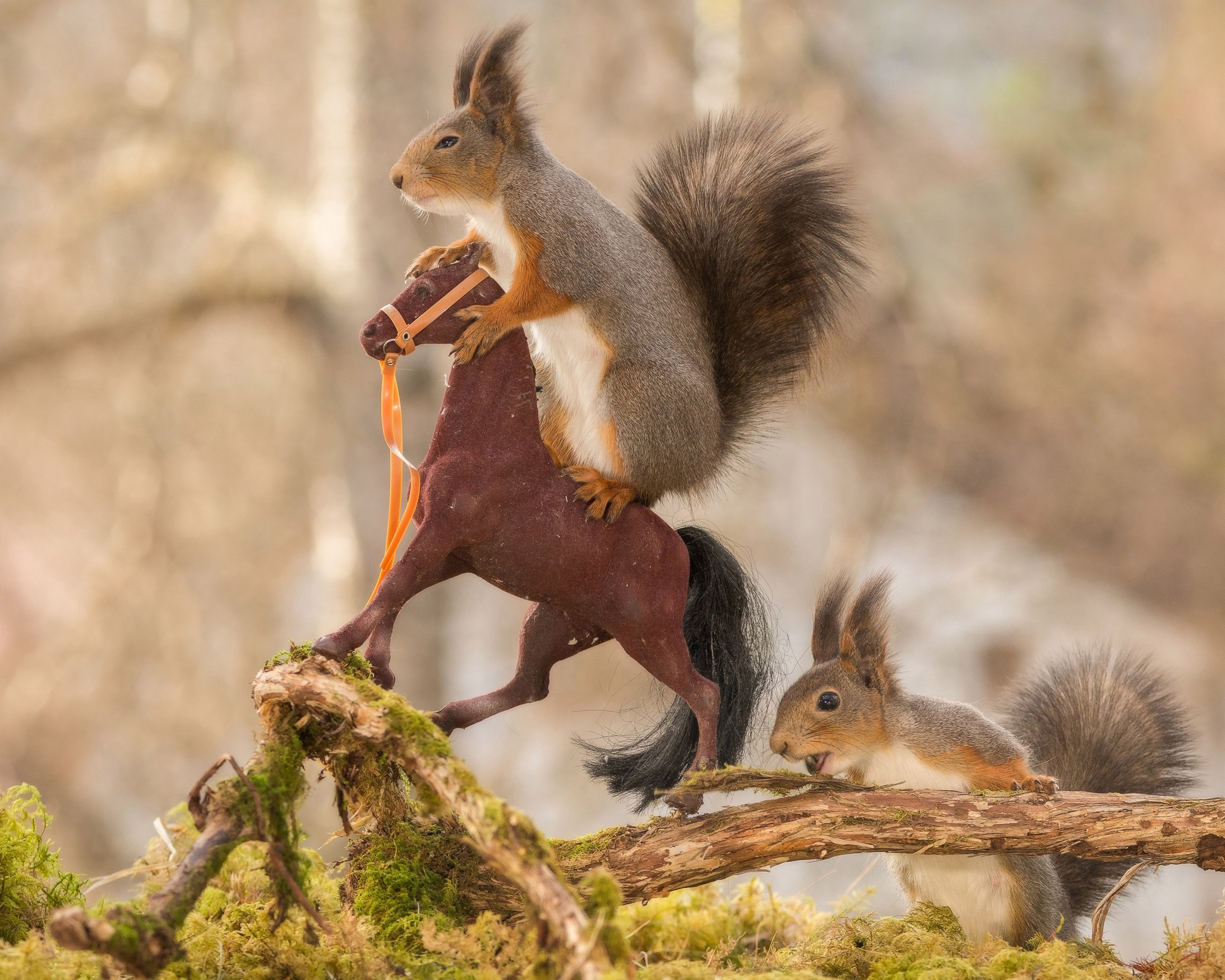 Weggen said "it is all about food" when it comes to getting the animals to pose for him.
"They rarely sit still," he explained. "These are such quick moments. They step on a horse in a split second and in that [second] I try to capture the moment I am looking for."
And he sure has gotten talented at it. Weggen has also photographed the squirrels building snowmen, pushing shopping carts, baby strollers, riding bicycles and even playing the guitar.
The squirrels riding the toy horses seem to his favorite, though it's not an easy pastime.
"To find the right size of horses is luck," said Weggen. "When I have the horses and find a solution how to keep them in place, the ideas come automatically. There are still some ideas I want to capture like jumping over another squirrel while one is sitting on a horse. Not that often are there two squirrels that come at the same time in the same scene, but I will try that sometime."