— -- Roses are red, violets are blue. These T. rexes are in love, it's so very true.
Photographers Greg Basel and Maria Adams wanted to prove that "love isn't extinct" with a charming engagement photo shoot starring two jolly dinosaurs.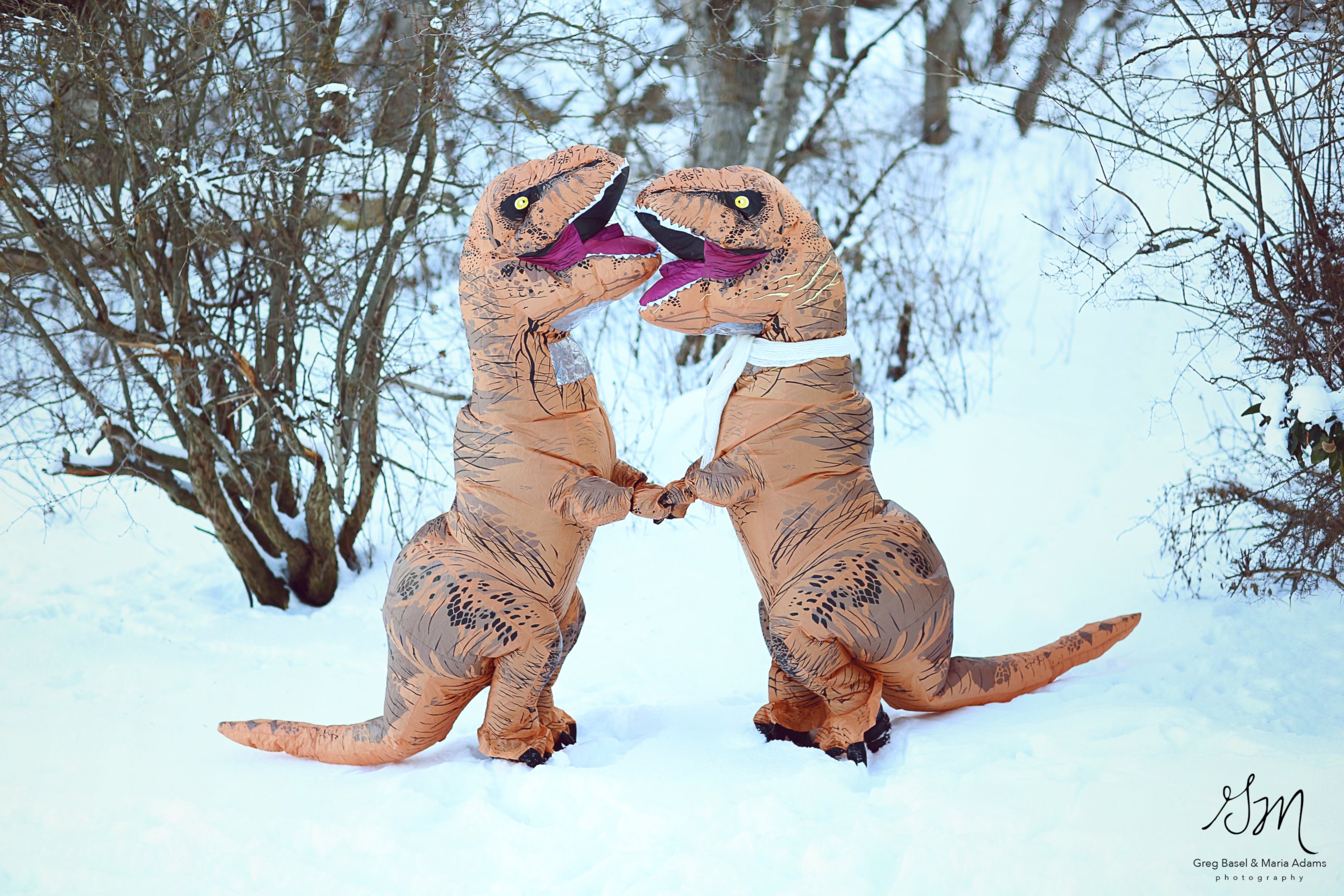 "We are surrounded with so much negative news, we wanted to share with the world some funny news that would put smiles on people's faces," they wrote to ABC News.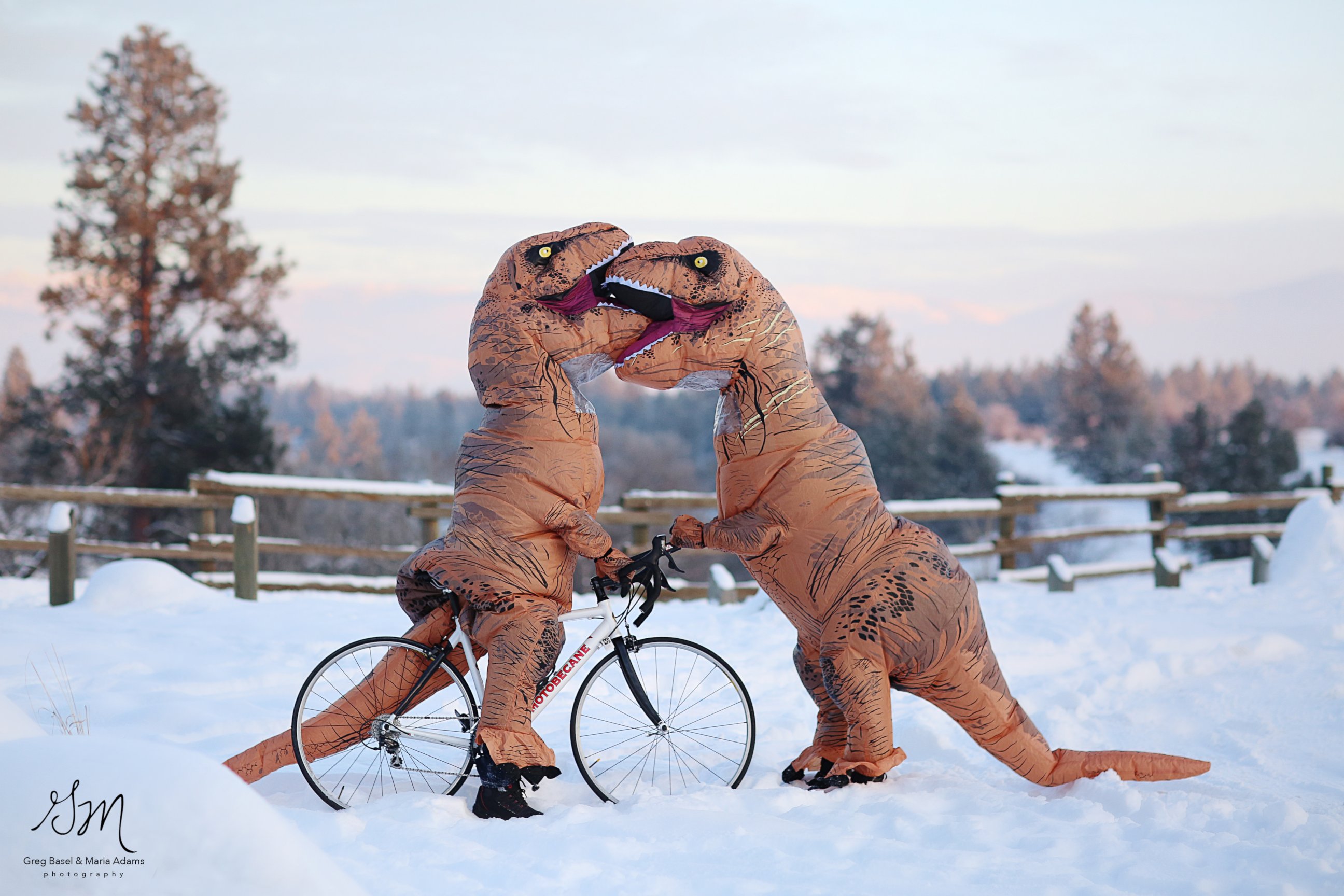 The Tyrannosaurus rexes prancing around in the snow at Mirabeau Park in Spokane Valley, Washington, are the photographers' friends rather than a real engaged couple, but the intention behind the photos remains the same.
"The message we want to send across is that no matter who you are, there is love surrounding you," said Basel and Adams.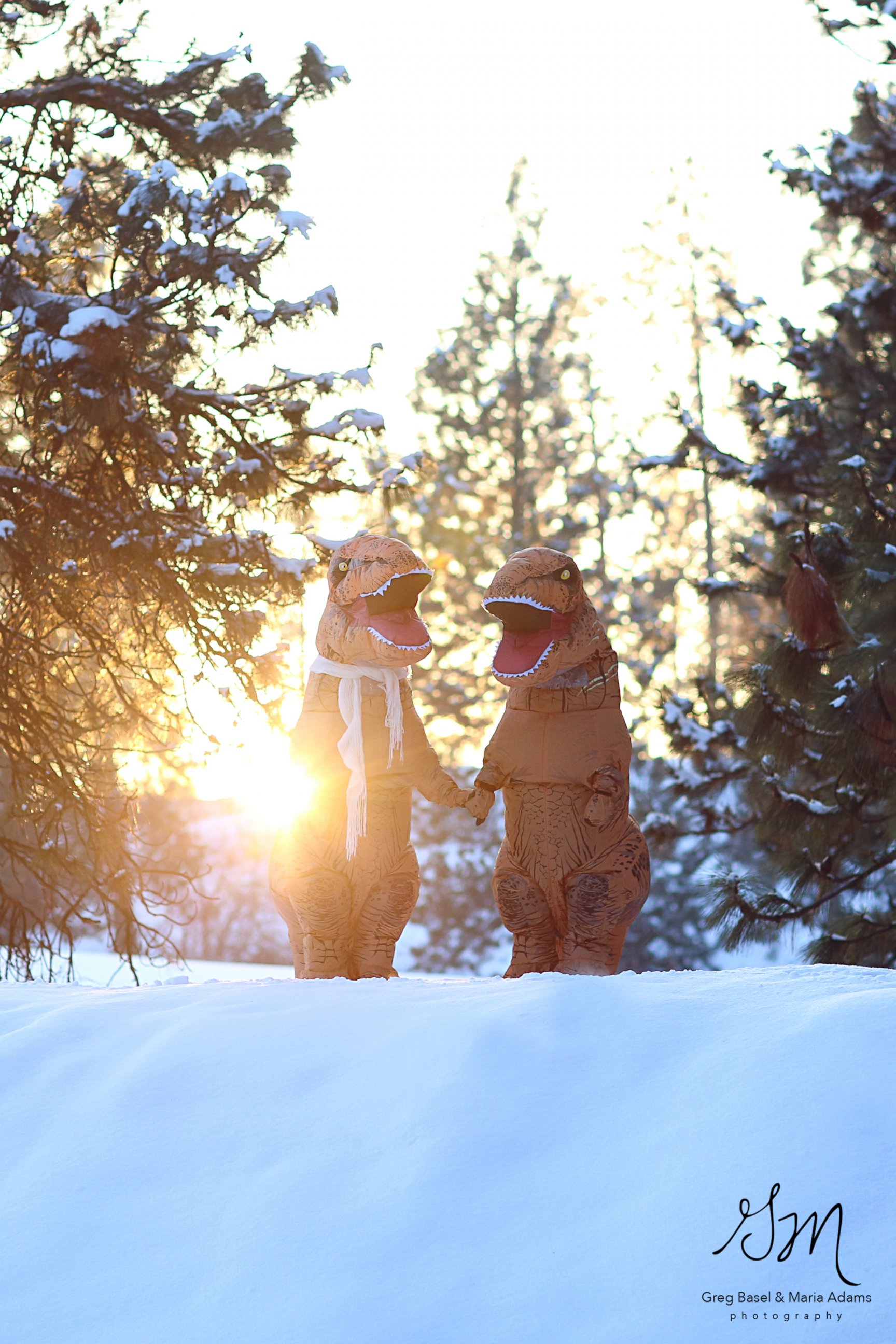 Enjoy their prehistoric passion in these fun photos: