Photos of Sick Child Stolen, Posted to Fake Instagram Account
Instagram account @hopeforcooper posted stolen photos of child with cancer.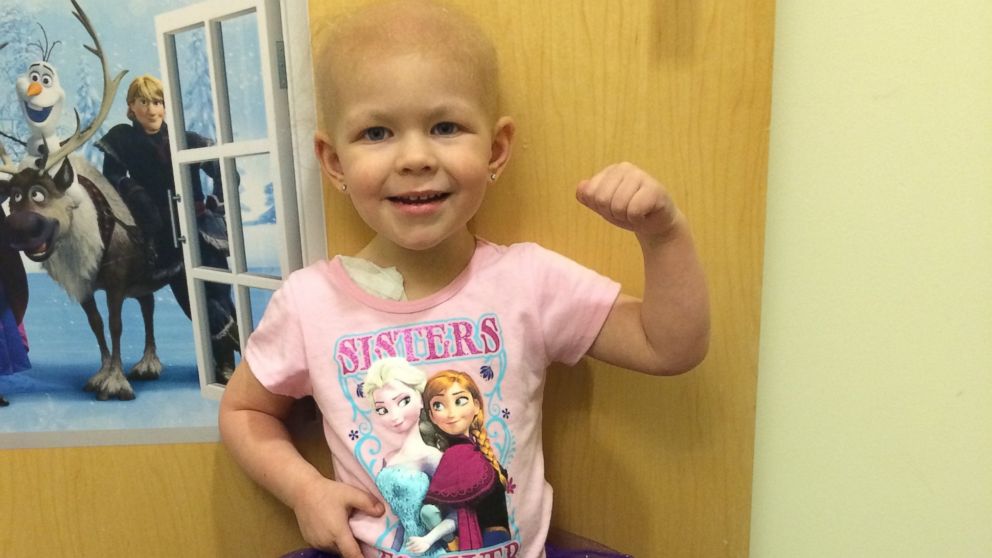 — -- As if it wasn't painful enough seeing her child battle leukemia, Melissa Cliffton would later learn that a stranger was using photos of her daughter under a false, online persona.
Following the 2-year-old's August 2014 diagnosis, Cliffton's cousin created a Facebook group titled 'Addy's Family and Friends,' enlisting virtual support from loved ones.
The mom of two says this group was where the photos first circulated before being copied by a stranger.
"I share pictures on there because I have family members and friends that live across the nation that want to follow Addy's story," Cliffton told ABC News. "In the group there's pictures of her in the bathtub at the hospital, visitations, her dressing up as Elsa from 'Frozen' – pretty much doing normal, everyday things."
According to Cliffton, these photos were first posted in the Facebook group then shared on her sister's Instagram account where they were stolen, and reclaimed under a false identity.
"A child cancer advocate who's also a part of the Addy's Facebook group found the photos on Instagram," Cliffton said. "The pictures were of Addy, but said they were of a little girl named Cooper."
The Instagram handle, @hopeforcooper, had over 340 followers, and featured 38 photos of little Addy Cliffton - complete with captions alluding to her condition.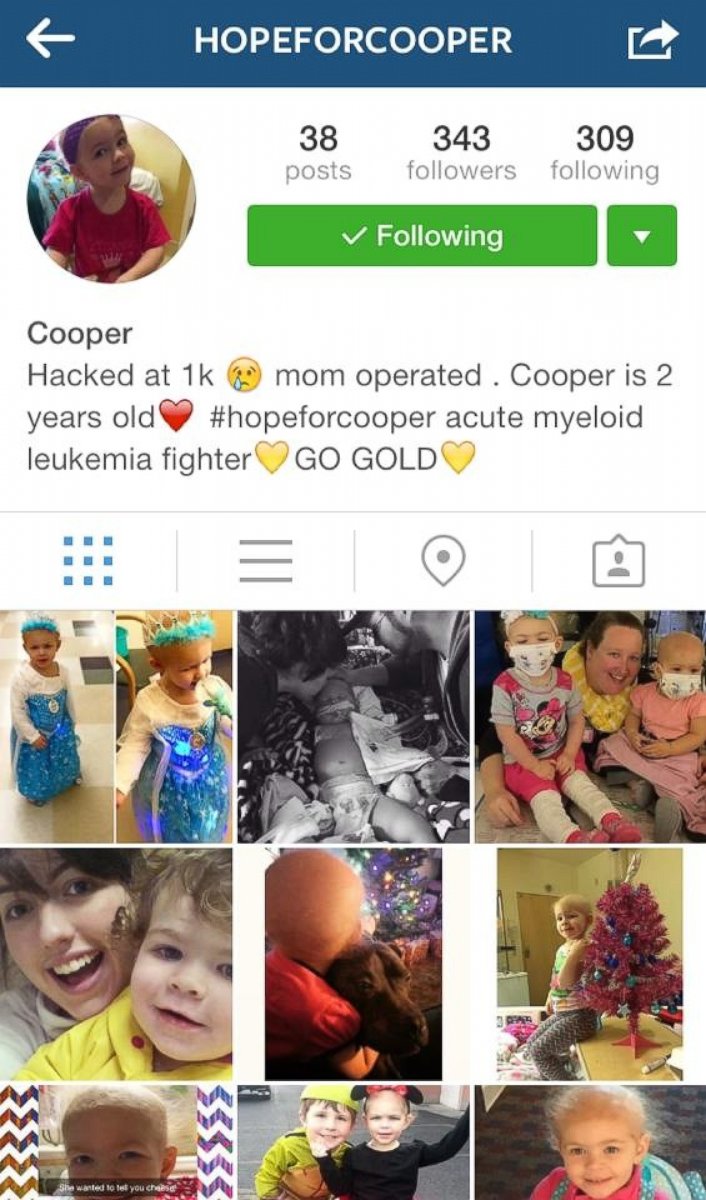 "They were our pictures, but someone had taken them and made a whole new story with them," Cliffton said. "I felt violated. That's my child. It's not only wrong to pretend someone else's kid is your own, but you're claiming to go through something that's not even true."
Cliffton and her relatives scoured online crowdfunding sites, but found no evidence of the thief using Addy's photos for financial gain.
"Not sure if they hadn't gotten up to that point, but either way it's disheartening," Cliffton said. "We filed an official report and as far as we can tell, it looks like the account has been removed."
Cliffton learned that @hopeforcooper had been removed from Instagram Tuesday.
For now, the family would like to focus on putting the entire ordeal behind them.
"We're becoming more hyper-vigilant of what we post online," Cliffton said. "As parents, we need to protect our little ones. Overall, this is a real life example to show people that this could happen."
"We just don't ever want it to happen to anyone else."
Instagram did not respond to ABC News' request for comment.