— -- Prepare your passport now: Bar Brutus, an all-bacon restaurant, is set to open in Montreal with bonkers bacon items like all-bacon sausage, bacon sushi and a bacon bowl Caesar salad.
Inspired by the revival of classic male barber shops, owner Anthoni Jodoin wanted to create a timeless hangout for Canadians.
"We figured bacon is the manliest of meat, and there's a trend attached to it, obviously," Jodoin told ABC News. "We wanted to make it approachable and friendly, but with a classy and refined vibe. We figured by adding bacon, everyone is happy."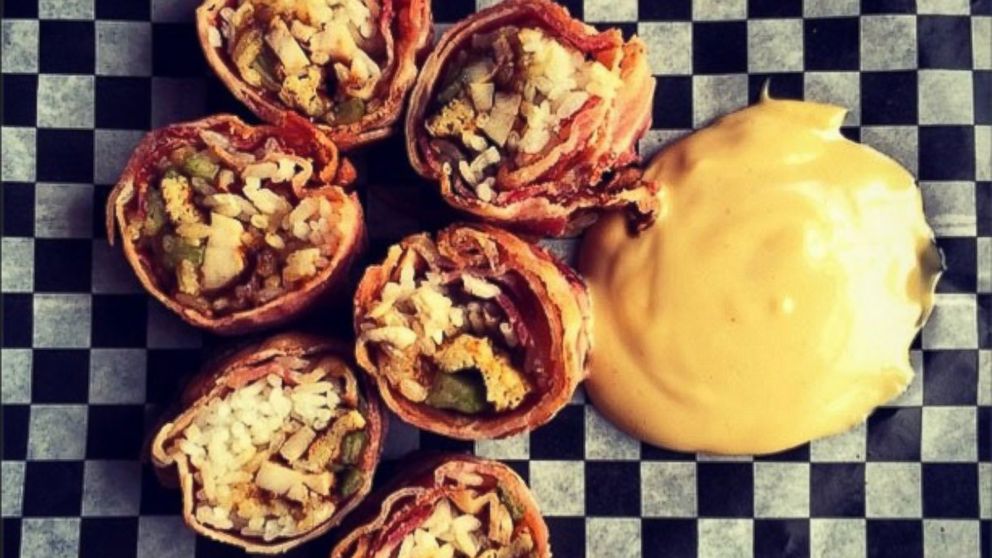 And bacon they did add. From drinks with bacon vodka to desserts of bacon doughnuts, Bar Brutus incorporates the cured, smoked pork into majority of the menu.
"By far the tastiest and most innovative would be the hot pig, which I'm pretty confident to say is the world's first 100 percent bacon sausage, and I mean that," he said. "We looked it up everywhere; we checked all the possible keywords on a bunch of recipe and food sites. It tastes amazing. I think it will be a crazy seller."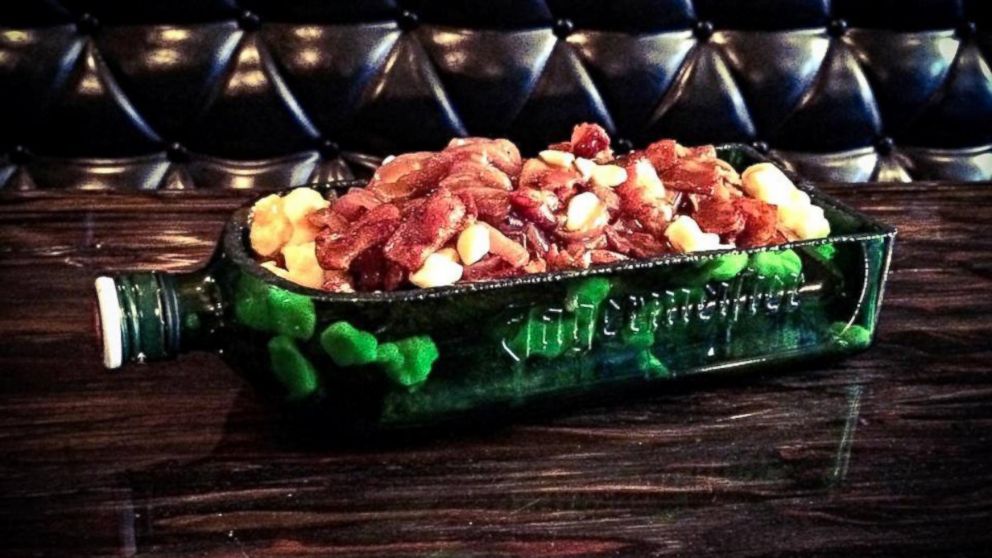 Some of Jodoin's other favorites are the bacon sushi (confit chicken, Japanese omelette, mashed dates, celery and homemade mayonnaise soy, maple syrup and Dijon mustard wrapped with bacon) and Jägerpoutine (French fries topped with red caramelized onions, cheese, bacon and a Jägermeister gravy).
Jodoin worked with drink brands like Jägermeister and Red Bull to score sponsorships for the bar and create dishes around those beverages. The Jägerpoutine not only incorporates the drink into the sauce, but it's also served in a halved Jägermeister bottle, and the Red Bull chicken wings are a play on the energy drink's logo, "Red Bull gives you wings."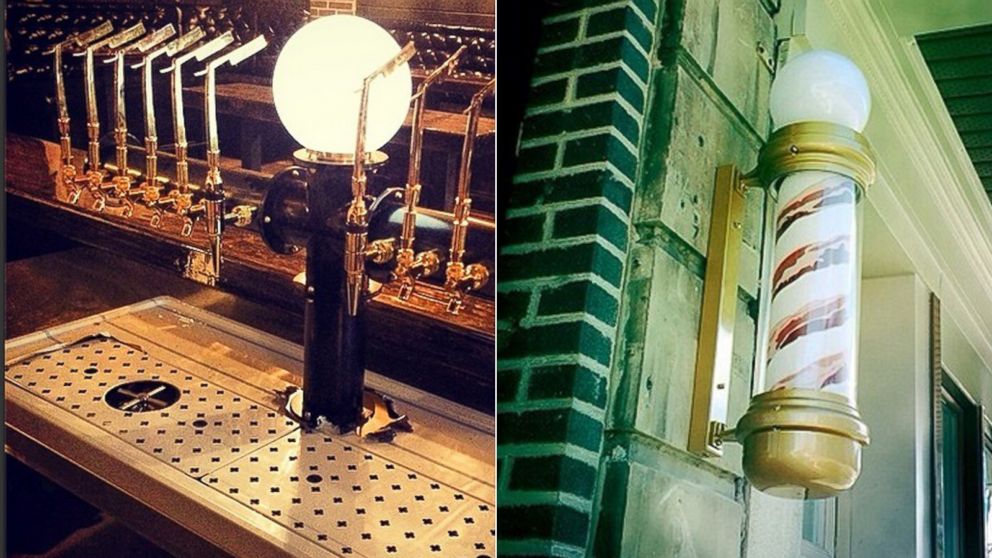 There is certainly a lot of gimmick to the concept, but Jodoin maintains that it was all thoughtfully done.
"In designing the cocktail and food menus, I wanted to incorporate elements of those brands but not in a tacky and obvious way. I just wanted to make something original that marketing-wise makes sense for me to promote and it doesn't look like I'm selling a product," he said. "I'm obviously selling something, but it also has a fun identity and represents both sides, my bar and the brand attached behind it. And it's an original menu that nobody locally offers."
Bar Brutus plans to open as soon as they receive their liquor license.