— -- A police officer in Canada who thought he was being called to break up a fight instead found himself in the middle of a dance video shoot and showed off his own dance skills.
Officer Jarrod Singh of the Durham Regional Police Service was nearing the end of his shift Sunday night when he responded to the scene of an alleged fight in downtown Oshawa, Ontario.
When Singh arrived, he found a group of college students dancing on a street near the campus of the University of Ontario Institute of Technology (UOIT).
"I saw eight people gathered around one person, so I can see how a member of the public thought it was a fight," Singh, who was not available for comment, said in a statement released by the Durham Regional Police. "But when I got closer I could see he was break dancing in the middle and there was someone filming it."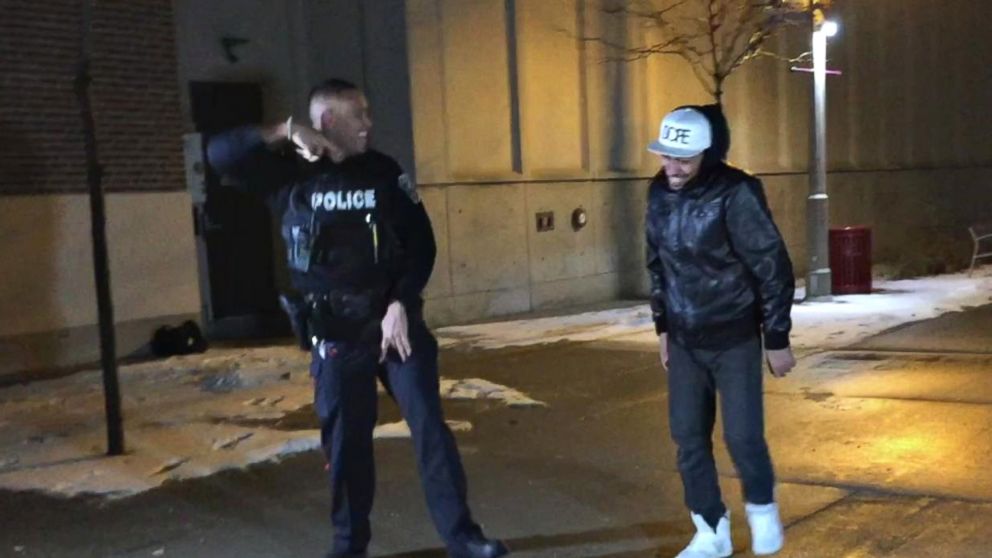 The student break dancing in the middle of the crowd was Mahdi Altarfi, 23, an international student at UOIT who is part of the UOIT/DC Dance Team.
The team, composed of around 20 dancers, all college students, was filming a teaser video for an upcoming dance competition.
"When the cops showed up the guys filming were like, 'Quick, quick,' because they were nervous and thought they were going to make us leave," Altarfi, a native of Saudi Arabia, told ABC News. "Then he told me he was a hip-hop dancer."
Altarfi recalled, "I was like, 'OK, show me something. Can you?'"
Singh, who police officials said was a former member of a college dance troupe, broke into freestyle dance moves.
"I was like, OK, this guy can move," Altarfi said. "He finished and was going to leave and I said, 'No man, it's not that easy,' and asked him to do another dance with me."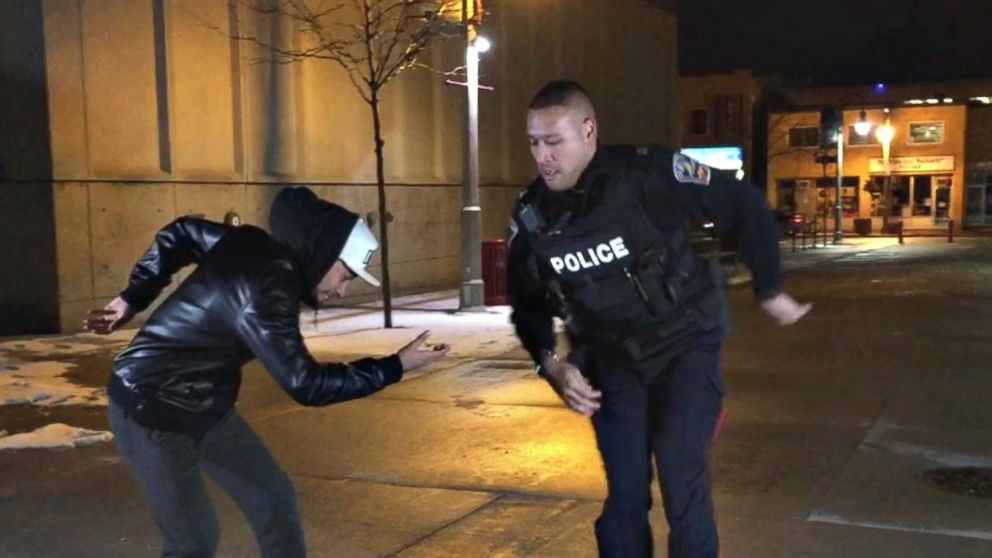 Altarfi and Singh then did a freestyle dance-off while the cameras were rolling.
"The funny thing was we were missing a key dancer that day and then [Singh] showed up and filled that role kind of in a way," said Gary Matharu, a co-owner of Vivid Media Co., who filmed the music video with fellow co-owner Manvir Mender.
The video of Altarfi's and Singh's dance-off was shared on Facebook, where it has been viewed 1 million times.
"We were expecting it to be 300 or 400 views," said Mender. "It brought a smile to a lot of people's faces, which is really cool."
The dance team plans to use the clip of Singh dancing in their competition submission, according to Altarfi, who said he learned to dance by watching YouTube videos.
"We want to make sure to win it so, yeah, we're going to put the cop in," he said. "Maybe there's a part two, you don't know, one day."