— -- Meet Sqweeks, the newest member of the police department in Tryon, North Carolina.
When the stray kitten wandered up to the dispatch center, an officer took her inside and away from the cold.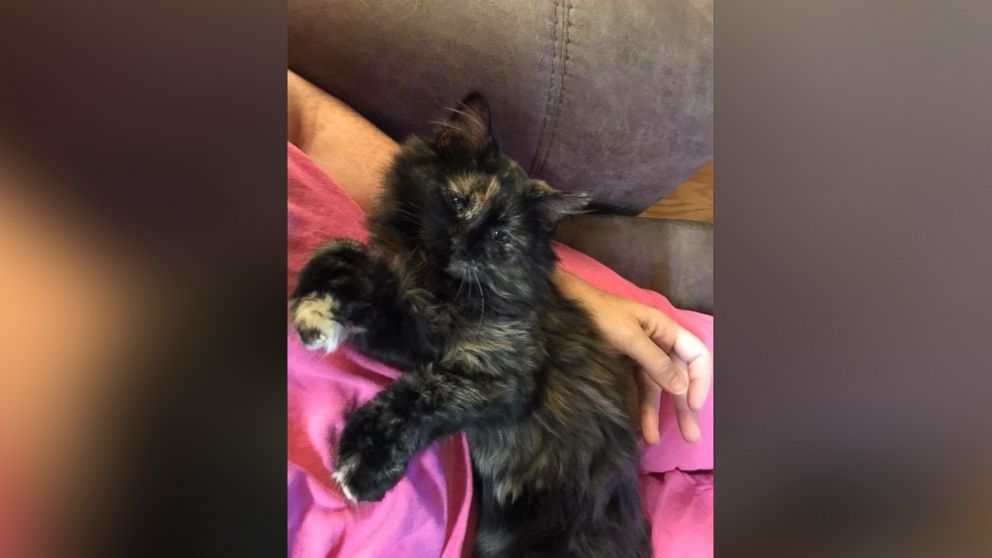 "I felt something brush up against my leg. It startled me a bit and I stepped back to see a dark fur ball looking at me," police officer Alan Corn told ABC News of his discovery. "The cat followed me like a puppy walking right beside me everywhere I went. As I returned a few hours later and started to walk back inside, there was the kitty again at my feet. I thought for sure that it would leave and go home but it didn't. It had started to get cold so I brought it inside near the end of my shift. I am in no way a cat person but I honestly almost took it home myself. This kitty had the best personality of any cat I've ever seen. It was very affectionate, fluffy, soft, and acted more like a little dog than a cat."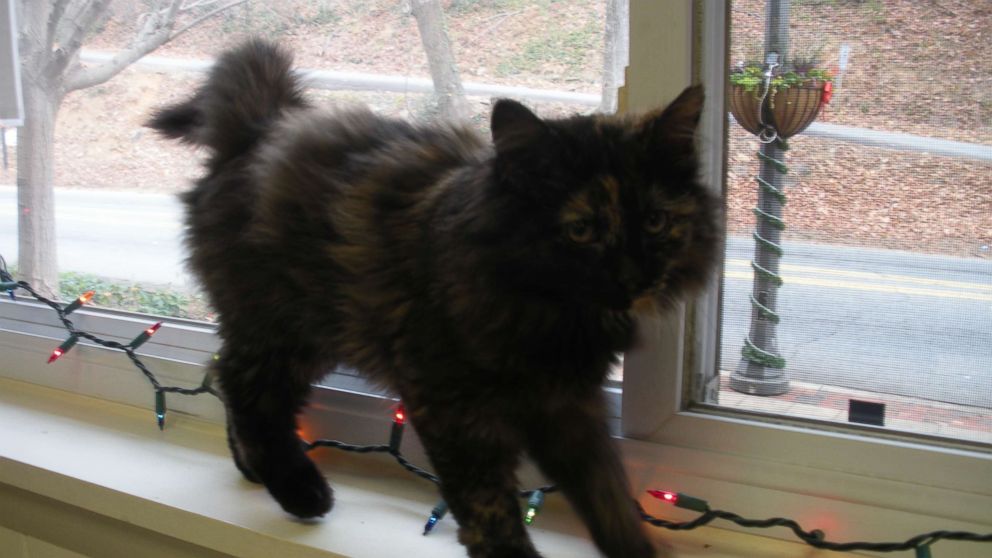 The next day when employees started to arrive for work, they noticed the new fuzzy four-legged employee on staff.
"I came in shortly before 7 a.m. and someone said, 'Heads up, there is a kitten running around,'" Tara Atkins, a dispatcher, told ABC News. "She is a friendly kitten and really warmed up to the staff quickly."
They began to put her "work" right away.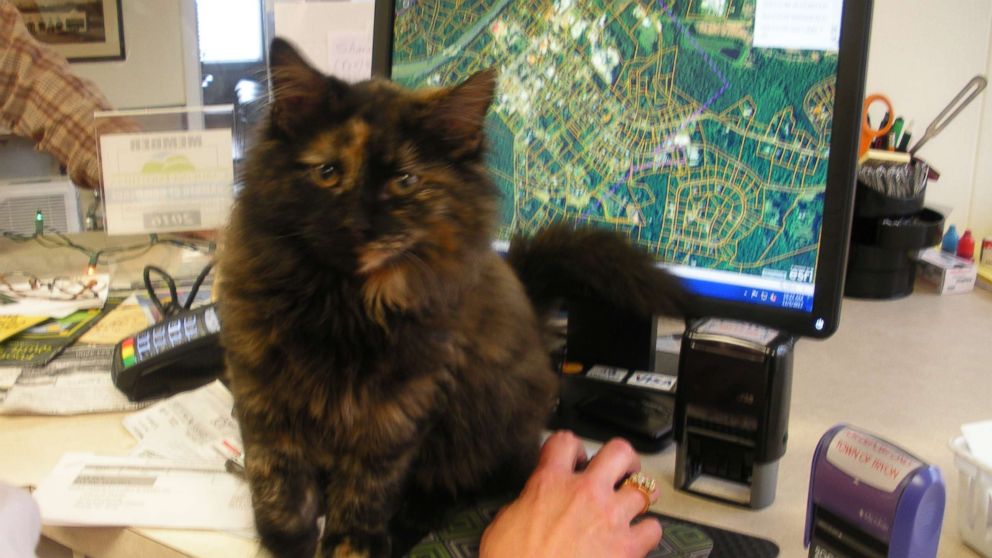 She was typing up reports…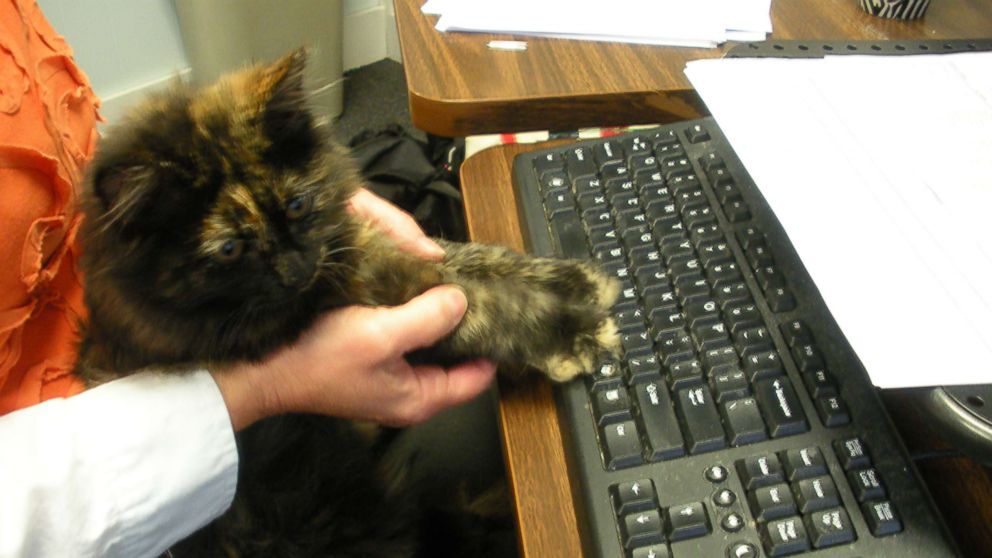 Making dispatch calls…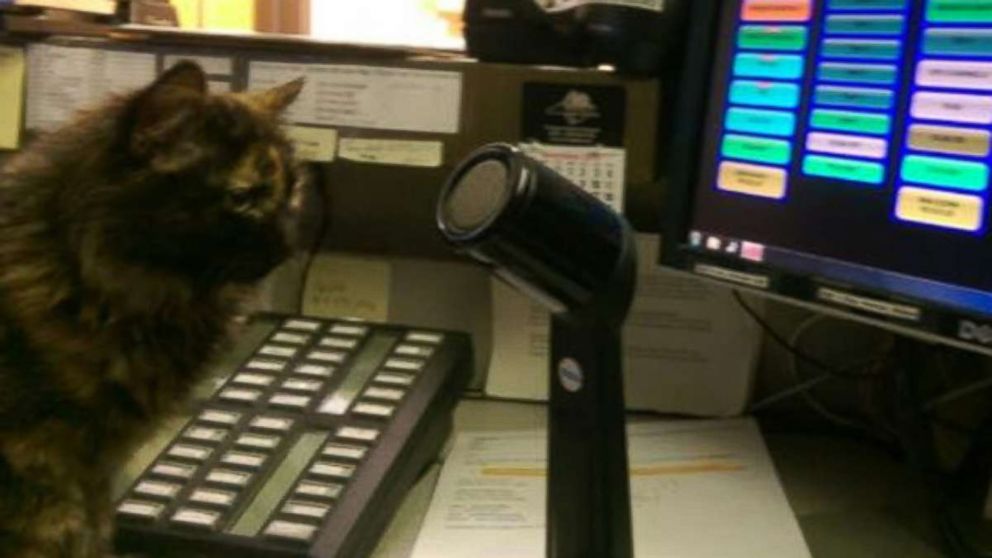 And really making herself at home in her new office.
"She is a very sweet kitten. She ran around from office to office making friends," said Atkins. "The majority of her time was spent sleeping, playing with a small ball, and just investigating her new surroundings."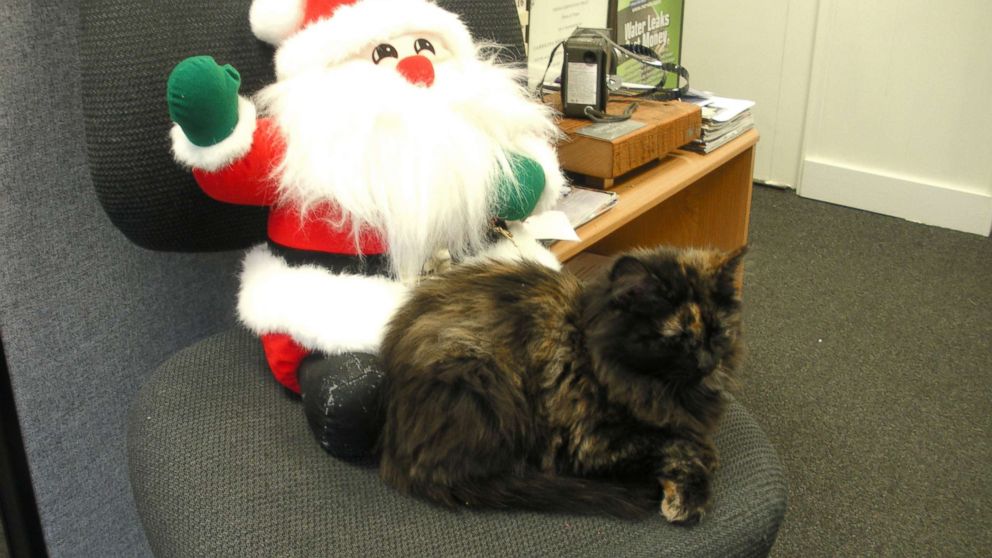 The dispatchers posted her photo to the town's Facebook page in hopes of tracking down an owner, to no avail.
"She had no collars, no tags, and the local animal control officer came by and scanned her for a chip and found no evidence of one," said Atkins.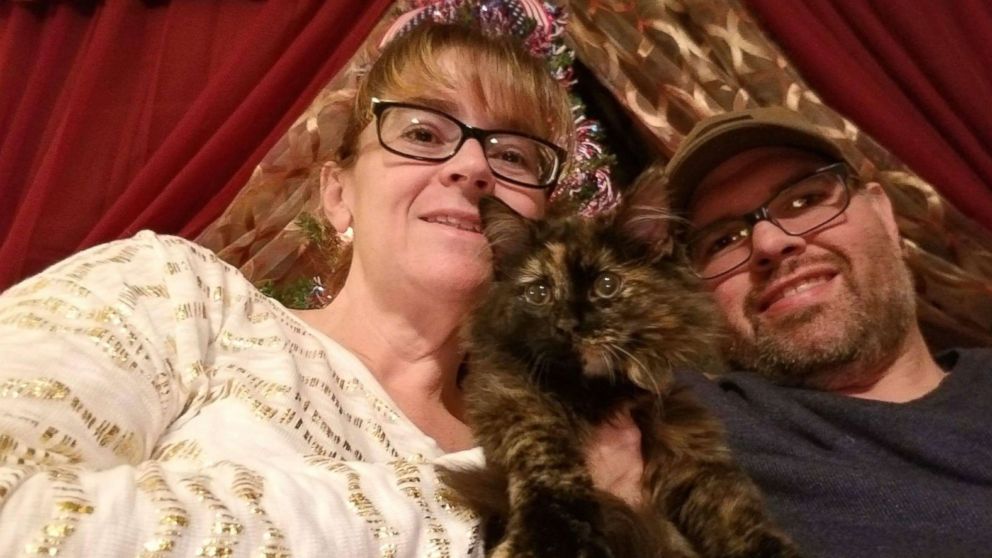 Sqweeks is now staying with Atkins' cousin and his wife, David and Tanya Morrow, and is "making herself right at home," said Atkins.
So far no one has stepped forward to inquire about her, but Atkins said if they can prove ownership, they will happily return her.