— -- Uncle Sam would be proud of these preemies at the University of Cincinnati Medical Center.
The babies are shining bright like fireworks in their festive red, white and blue Fourth of July outfits.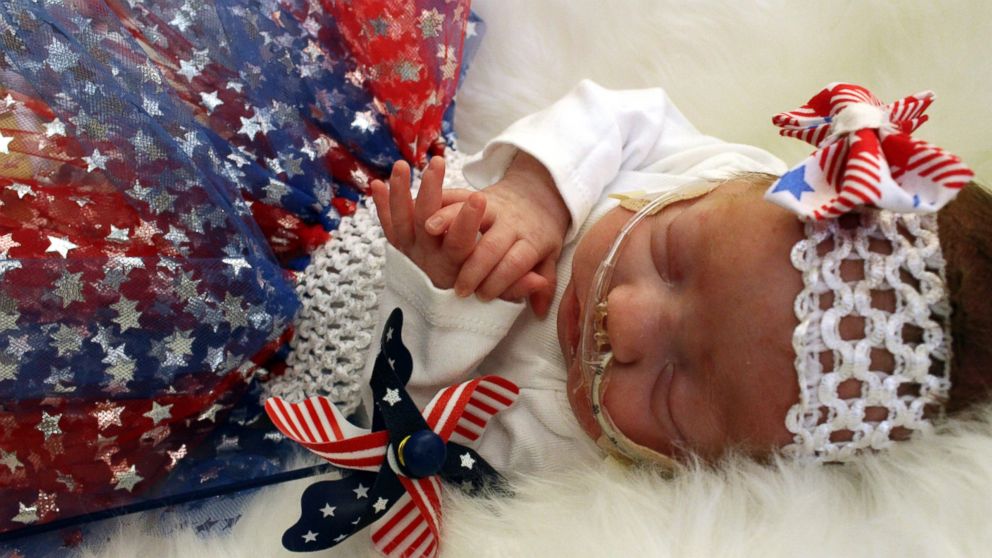 Special tutus and bowties were made for the preemies to celebrate America's independence.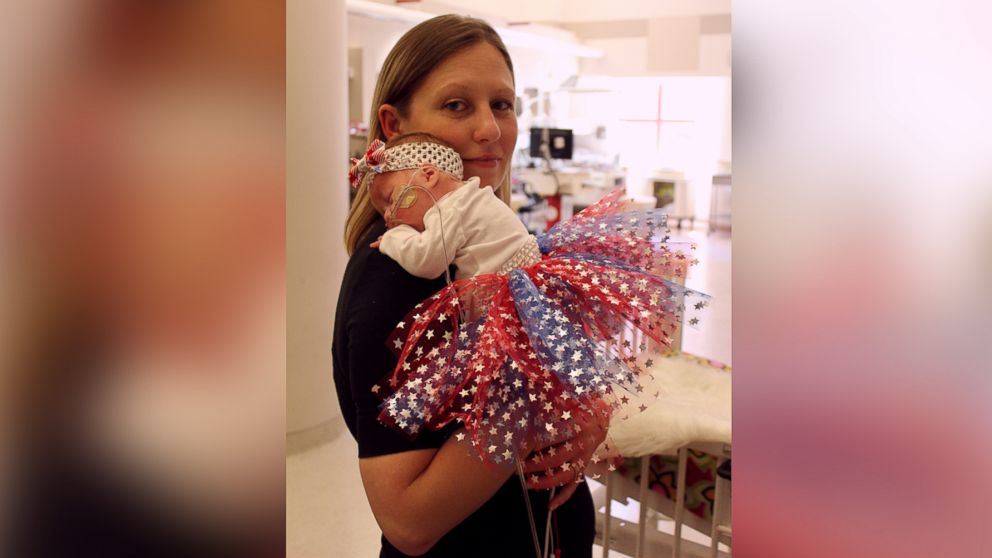 The March of Dimes organized the "red, white and blue baby celebration" to give families a "sense of normalcy" on the holiday.
"Each year hundreds of thousands of babies struggle to survive in newborn intensive care units (NICUs) across country. Those babies and their parents will spend months — and holidays — away from home and without any sense of normalcy," the March of Dimes president, Stacey Stewart, told ABC News. "The March of Dimes offers education and creative programs like the red, white and blue baby celebration at the University of Cincinnati Medical Center to help NICU parents cope with the daily stress of a sick baby in the hospital."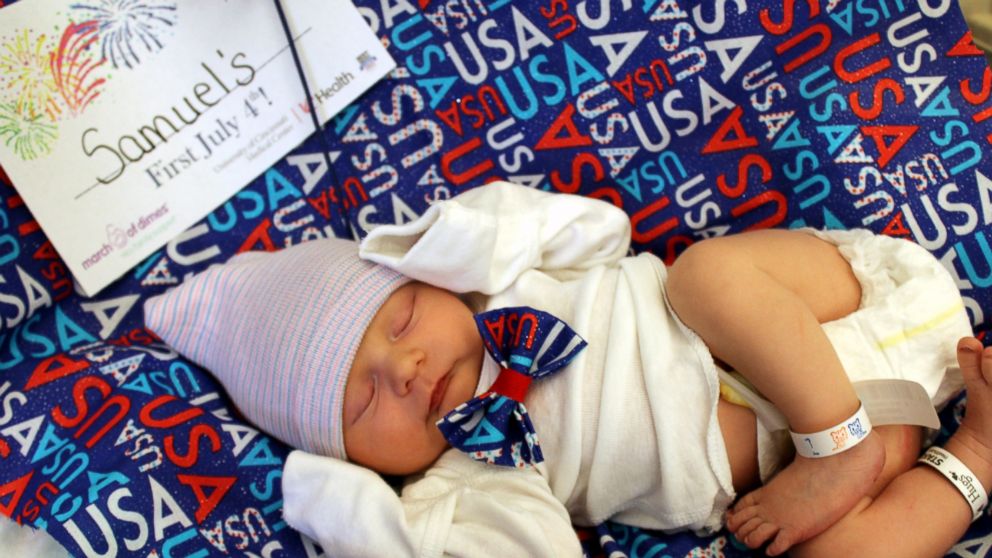 "It means so much to us. It's a great feeling!" parents Kenneth and Ashley Hamner told ABC News of seeing their baby boy, Kamron Ryan Hamner, dressed up for the holiday. "It's our son's first photo shoot and we are very proud parents. We love the fact that March of Dimes thought about our children enough to do a photo shoot for them."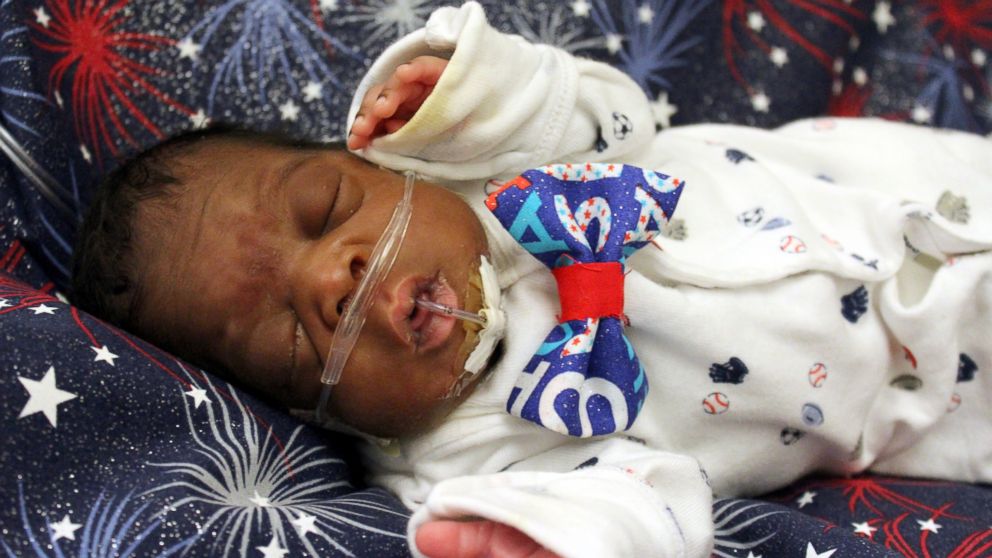 For the parents of twins Ryan and Simeon Morris, who were born on June 15 at 29 weeks, it's a particularly special holiday with their babies.
"It's special to see the support that the babies receive in the NICU and even though they may not remember it, making these memories as if they were at home with us is just as special and important for them to see years from now," said Tim and Morgan Morris. "It is also a meaningful date for us personally as we got engaged three years ago on the Fourth of July."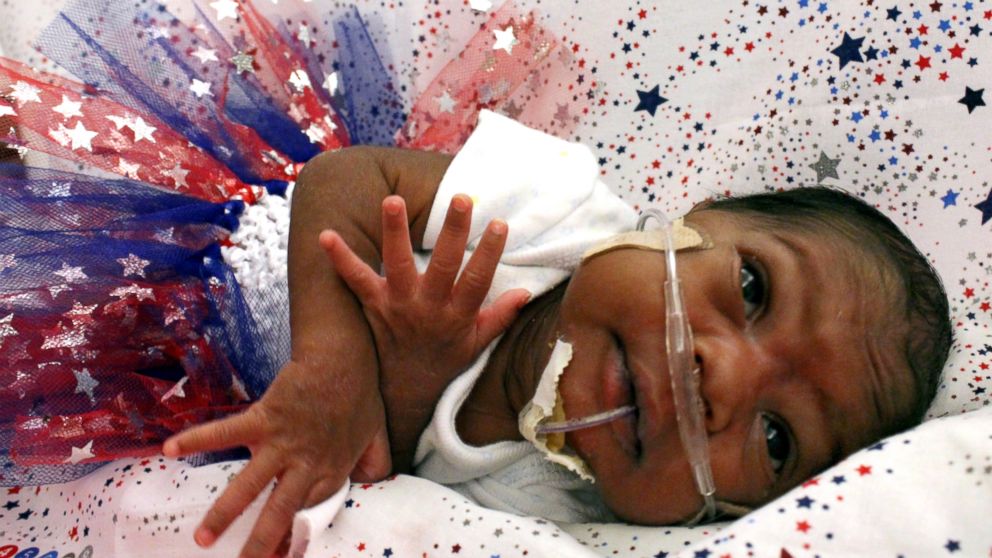 Amy Mueller, the photographer who captured the babies in their patriotic attire, was the mother of a preemie eight years ago. She understands the struggles and frustrations these families go through and wants to give back to them in ways that will make them smile.
"It became clear to me why I am here on earth and that is to serve other families just like ours in the NICU," said Mueller. "That is why we celebrate every holiday in the NICU, celebrate every milestone and support them through the challenging days."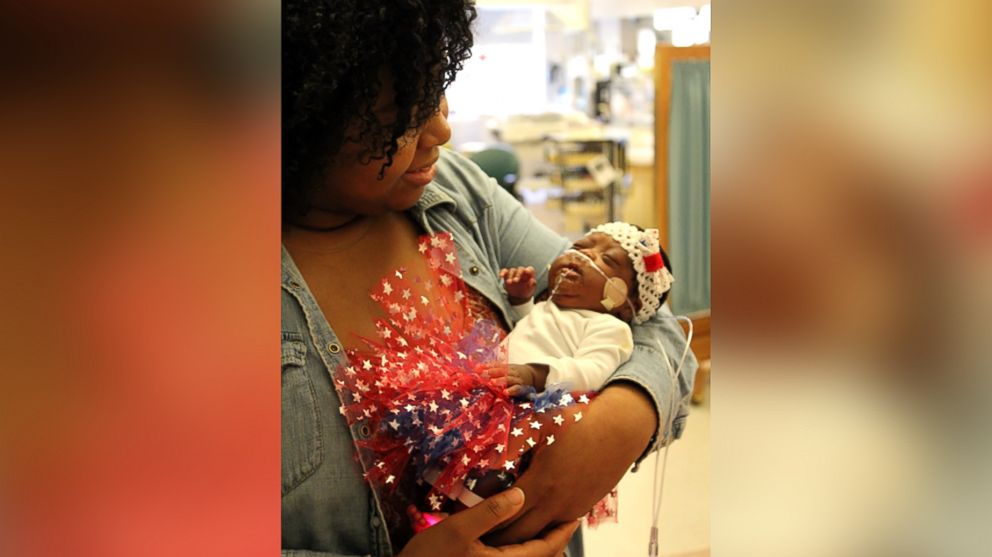 All of the families are looking forward to heading home with their precious newborns to celebrate many more holidays together.