— -- This is no trick –- the babies in the neonatal ICUs at Advocate Children's Hospitals in Oak Lawn and Park Ridge, Illinois, are their parents' biggest treat this Halloween.
To celebrate the spooky holiday, the hospital's tiniest patients took part in an epic costume contest to commemorate their very first Halloween.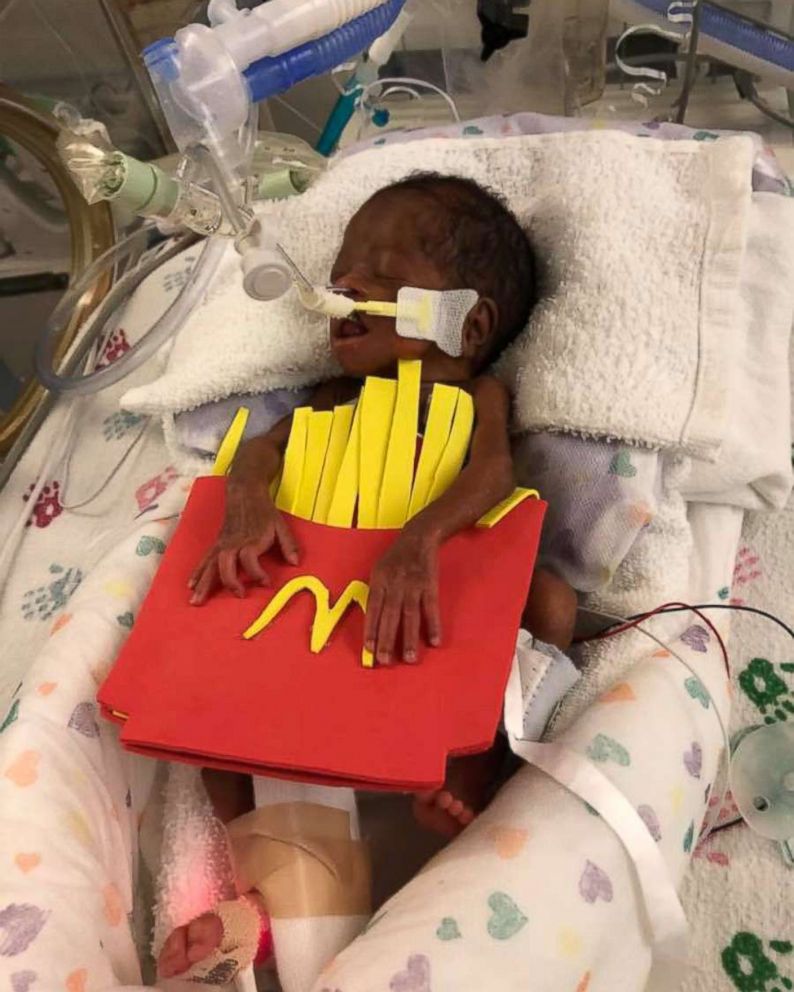 "We have a lot of little preemies at Advocate Children's Hospital that have been fighting for one, two, even three months, and this brings a little bit of normalcy into their parent's life," Deb Skopec, one of the hospital's neonatal nurses who organized the event, told ABC News in a statement. "They get to have a little fun, which they don't always have on a daily basis here."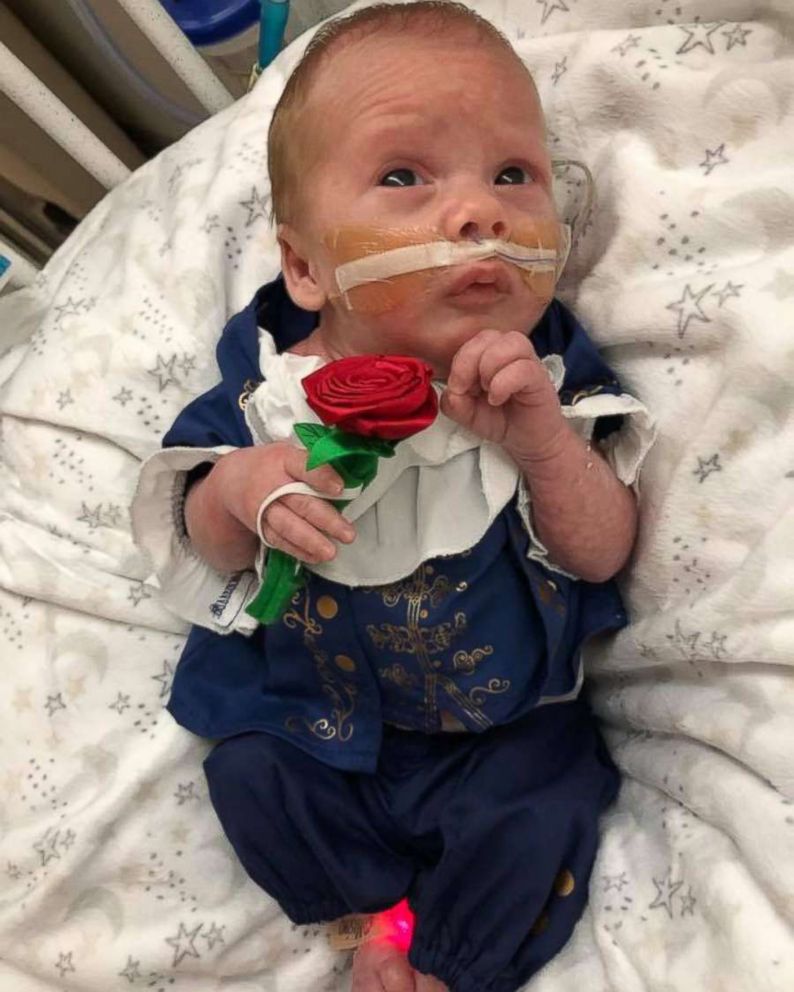 Skopec said having the annual costume contest "has been such a phenomenal thing" because "it allows parents to dress their babies, to plan a costume and to really bring out their baby's personalities."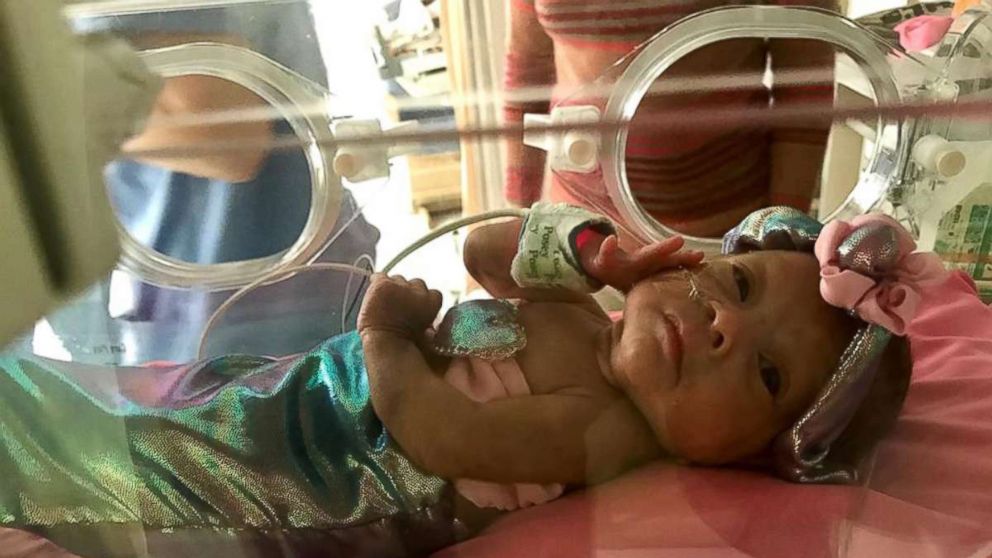 The families' costumes did not disappoint this year. Nearly 40 babies were decked out from head to toe in precious costumes ranging from pirates to peacocks, mermaids, pumpkins and Harry Potter.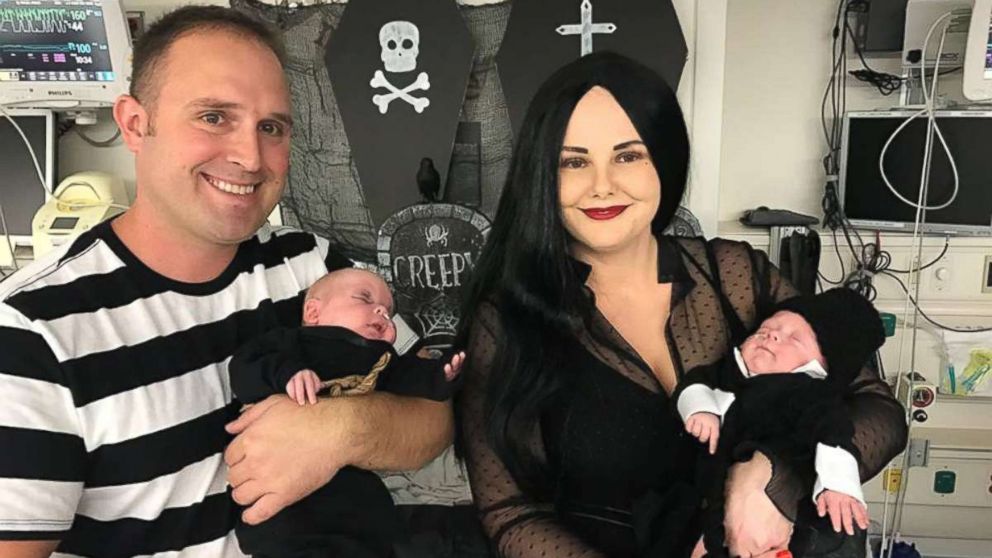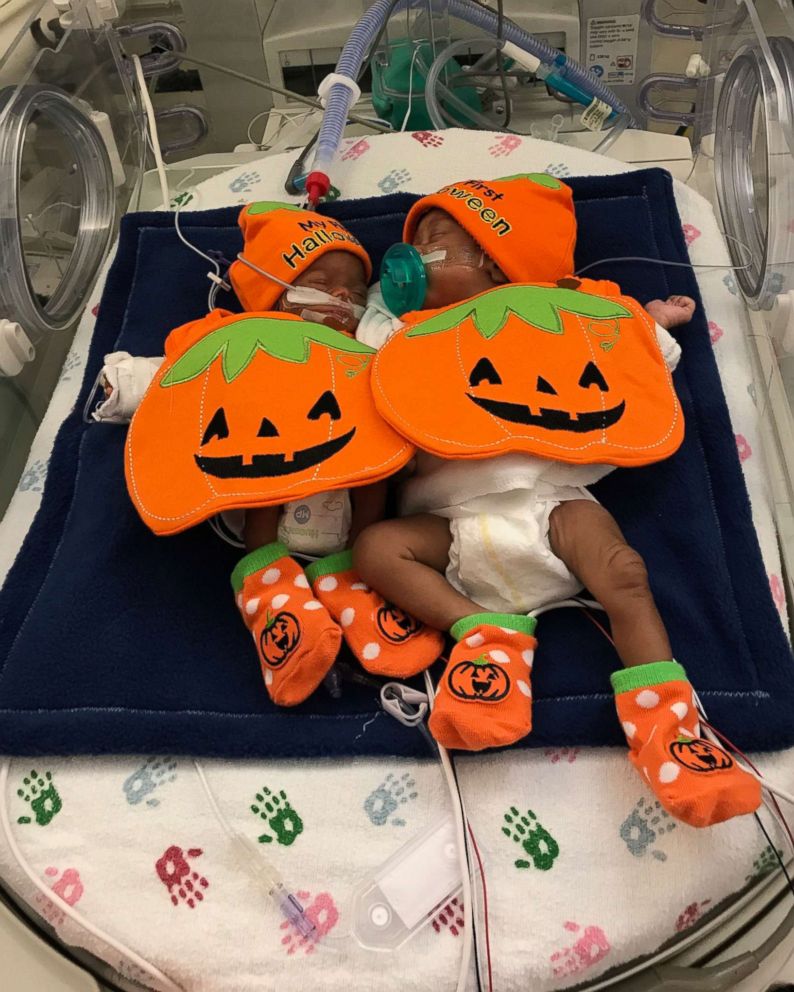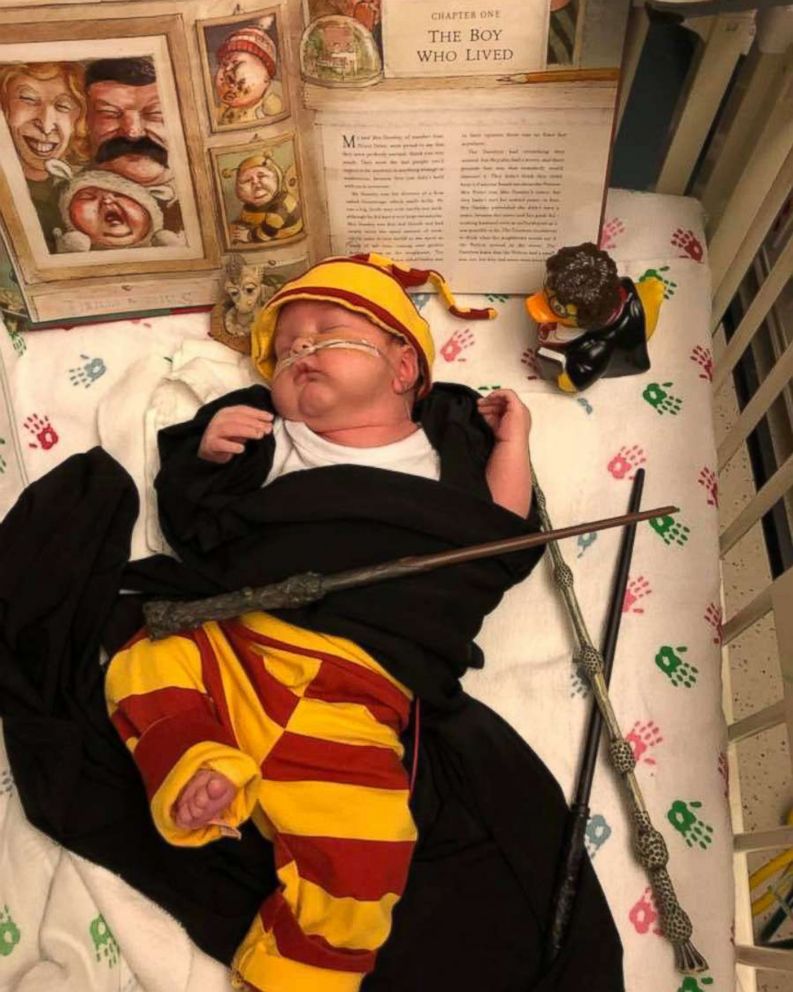 Shelley and Rob Paz of Orland Park, Illinois, dressed their 1-week-old daughter Adaline, who arrived 7 weeks early, as Wonder Woman.
"She's our little Wonder Woman. She's our superhero," said her proud father. "She still has a long road ahead."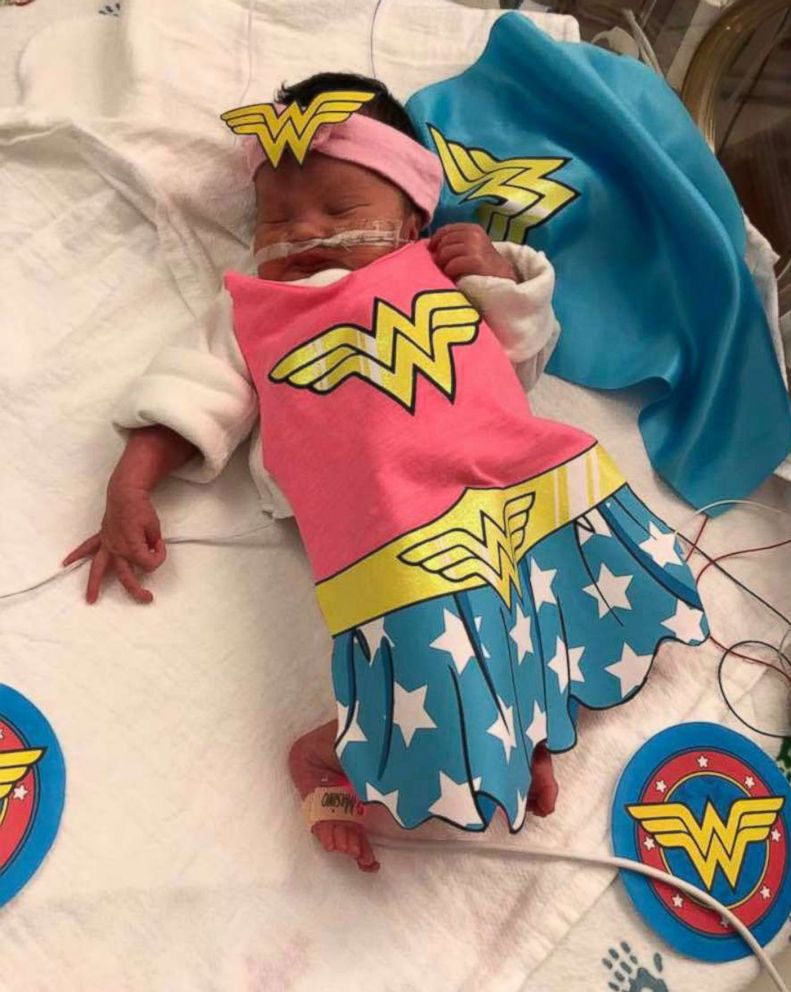 They placed a quote from the movie on the front of her incubator that says, "Only love can truly save the world."
"It was emotional to see her in the costume since it's the first time ever seeing her in clothes, and you really see how tiny she is," her mom, Shelley Paz, added.
Rob Paz said seeing his daughter dressed up for Halloween for the first time was "really adorable."
Julie Kunik of Homer Glen, Illinois, showed off her 6-week-old daughter Sienna's colorful side by dressing her a pretty peacock.
"Most of the time you're in the NICU, you don't get to hold or touch the baby, so today was very special," said an emotional Kunik.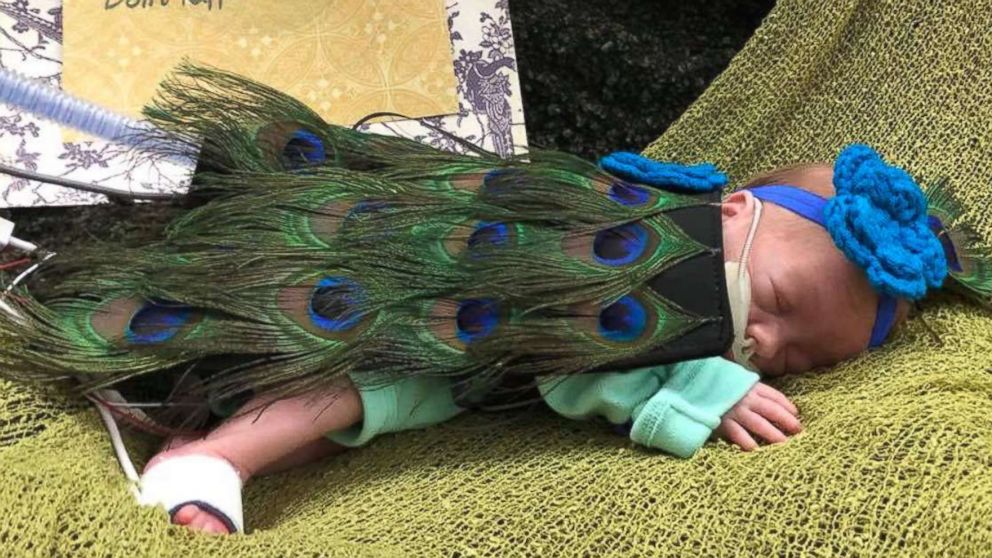 Little Sienna was born at 28 weeks, 12 weeks before her mom's due date.
"You wait for the day your baby is going to be born and you take them home right away. And when that doesn't become a reality and they have to stay in the hospital for a long time, you miss those little moments," said Kunik. "Just being able to change Sienna and dress her brings a little normalcy and fun to the day."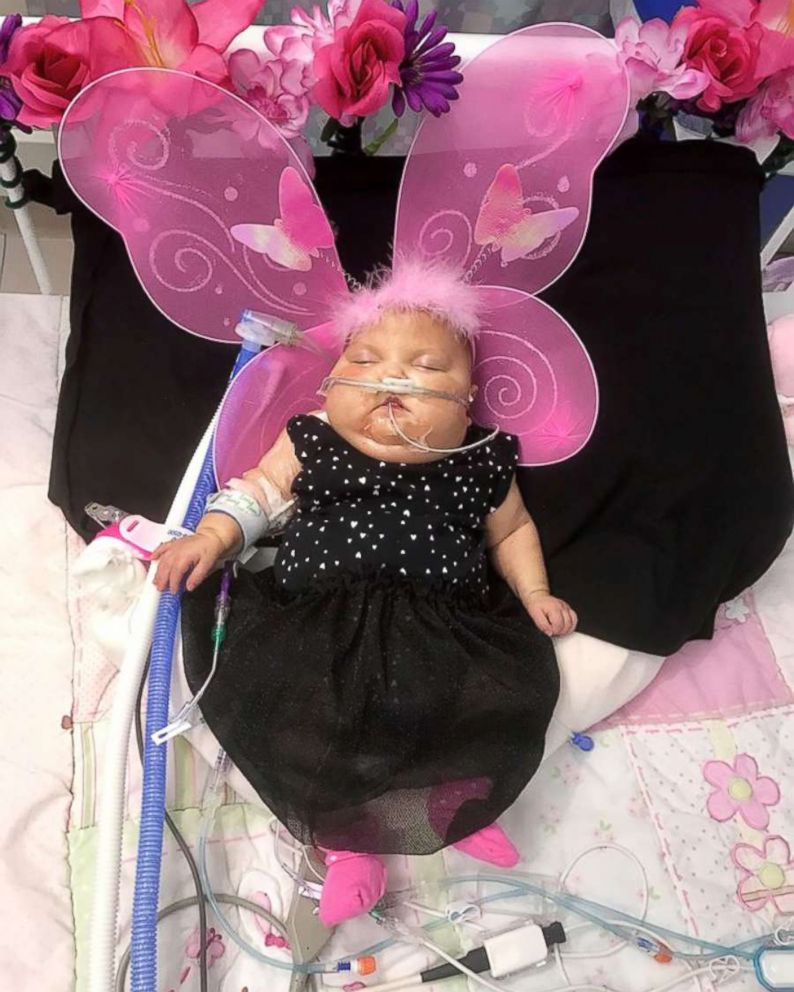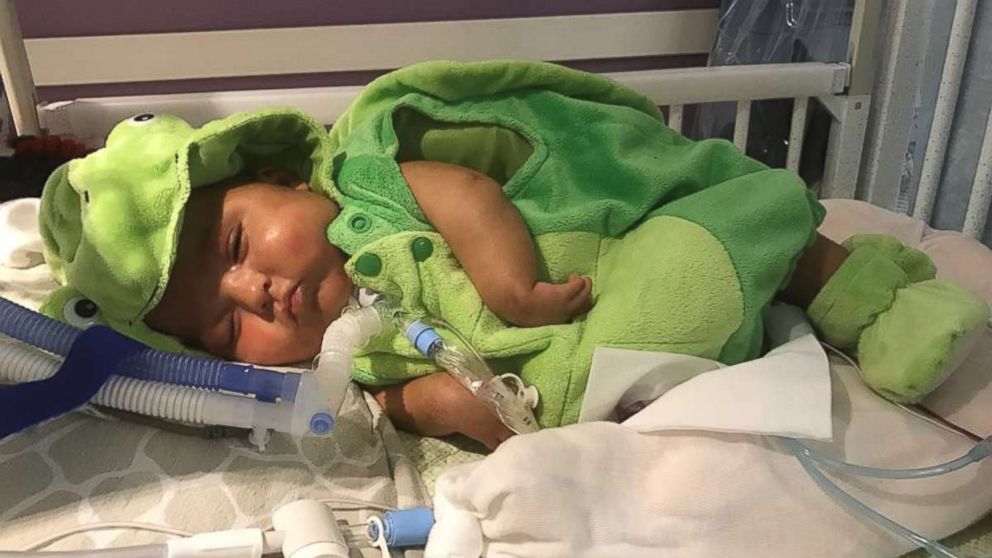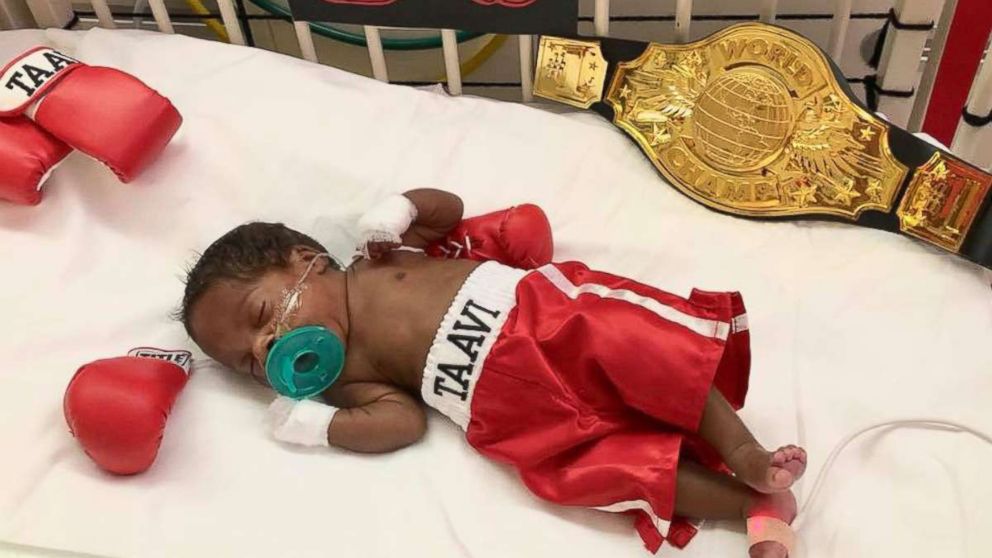 Pictures of the costumed babies are on the Advocate Children's Hospital's Facebook page where visitors can "like" their favorite photo to cast a vote for best-dressed. The hospital said the photo with the most likes by Halloween day, Oct. 31, at noon, will win a $150 gift card to Babies R Us. The five runner-ups will also receive prizes.