Aug. 1, 2014— -- If the covers of celebrity magazines are any indication, new moms had better shed those pounds and get back to looking hot, stat.
No doubt there's a lot of pressure on moms to juggle a lot and, now more than ever, to look good while doing it. But a new line of celebrity-designed, sexy, post-maternity wear has some new mothers questioning if the pressure to look good has just gotten out of hand.
Destination Maternity has just-released Von Follies, a collection by retro-glam burlesque model and dancer Dita Von Teese. It's sold at Destination Maternity, Motherhood Maternity and A Pea in the Pod stores nationwide.
"There's already so much pressure around breast feeding and sleep training and everything else that goes along with having a newborn," said Beth Nielsen, mom to a three-month-old girl. "Now I have to worry about looking sexy while nursing too?"
RELATED: Extreme Pregnancy: 8 Stories
Von Teese doesn't have children of her own, but said she believes lingerie should be glamorous and functional.
"Elegant underpinnings are a simple way to create everyday moments of luxury and beauty," she said in a news release, "and why wouldn't a new mother enjoy beautiful lingerie, too?"
The line includes three kinds of postpartum shaper underwear and five nursing bras, including one for sleeping.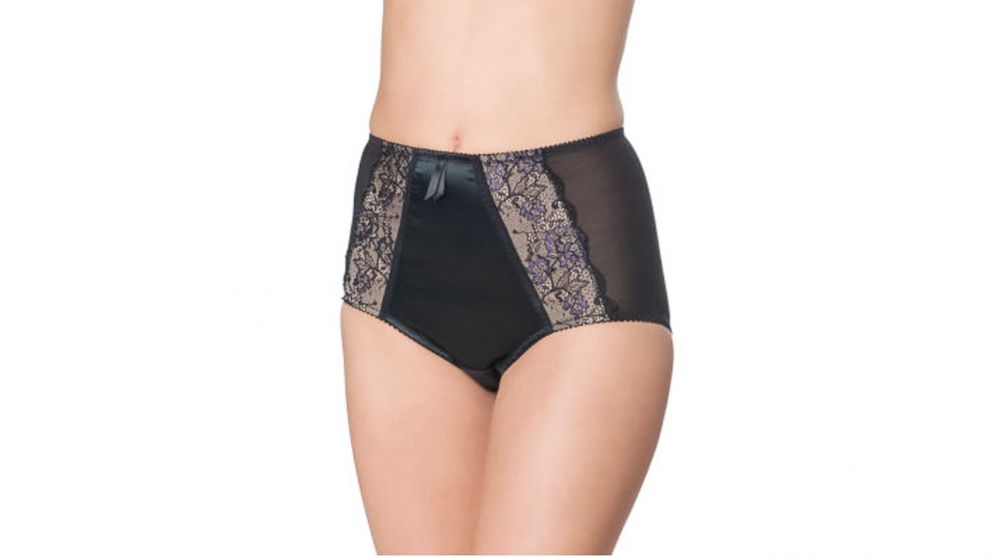 Some moms are happy to have a better-looking option for post-maternity lingerie than what's been traditionally available.
Alison Mitzner, mother of a toddler and a 6-month-old, said that although there's "definitely pressure on us even while nursing," which she plans to do for another six months, she appreciates choices.
"I would definitely wear prettier options as long as they are comfortable," she said.
Meri Barr, a nursing mom of a 14-month-old, agreed.
"I'm still breastfeeding my daughter, but am still wearing the same basic bras," she said. "It would be great to have something in black lace or something similar that I can wear under work- or evening dresses."
Experts agree there's a place for sexy post-maternity wear in the marketplace.
"In a survey we just did about pregnancy and body image, our moms told us that looking sexy and desirable to their partner is important to them during and after pregnancy," said Linda Murray, BabyCenter global editor in chief. "Pregnancy affects a woman's body in profound ways, and moms today seem to have a sense of pride for what they've accomplished. It's refreshing to see products that are encouraging moms to embrace their bodies."
As for all those celebs flaunting their fabulously fit post-baby bodies?
"For celebrities, it's their job to look good and they have the resources and time to get back into shape quickly," said Jenna Autuori-Dedic, fitness editor at Fitness Magazine and mother to a 7-week-old baby. "I think new moms, and moms in general, need to readjust their expectations and realize that celebrities are not people they should compare themselves to."