— -- The images from this brother-sister Prince Charming–themed photo shoot are sweet, but it's the story behind them that's making hearts melt.
Mom and photographer Christina Angel of Hamilton, Ohio, didn't set out for the photos to be part of her business, Paint the Sky Photography.
"I didn't even bother putting my name on the photos, since they were my personal pictures," she told ABC News.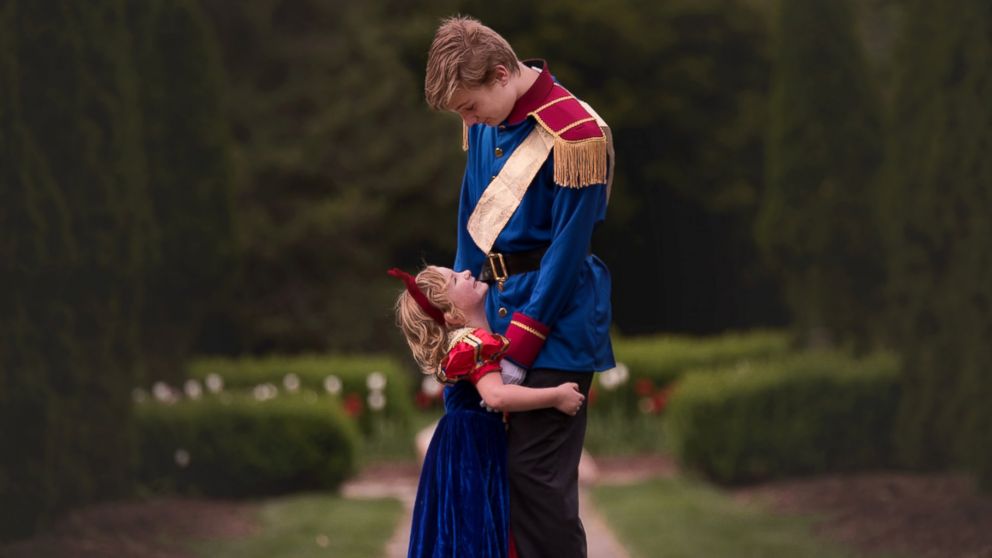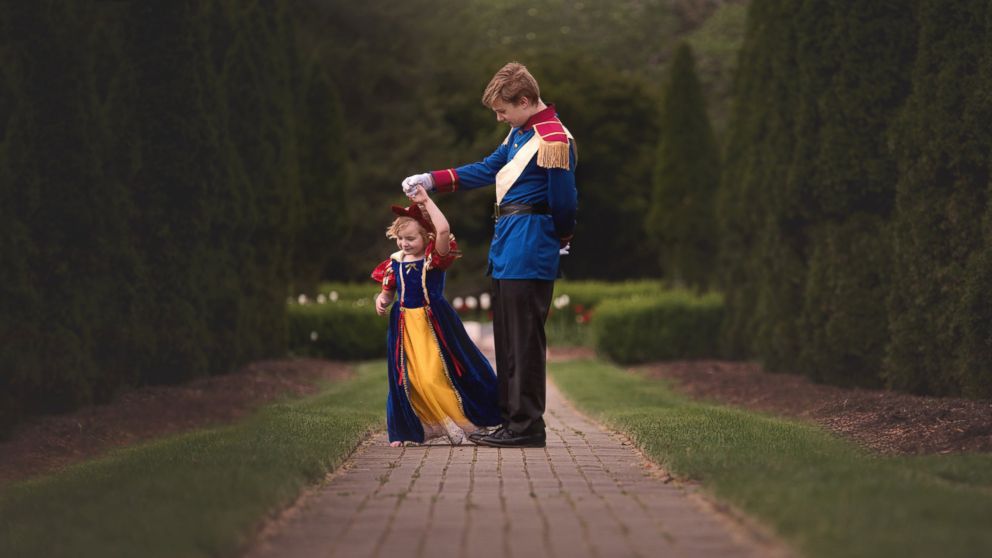 The idea for the shoot wasn't even hers. It was the idea of her 13-year-old son, Anthony, who suffers from depression. But his little sister, Belle, 5, "has a really unique ability to make Anthony happy," their mom said.
So when Anthony saw a Prince Charming costume online and asked his mom whether she would buy it so he could have pictures done with Belle, she was all for it.
"With his depression, he tends to isolate himself, and she can bring him out of that," Angel said.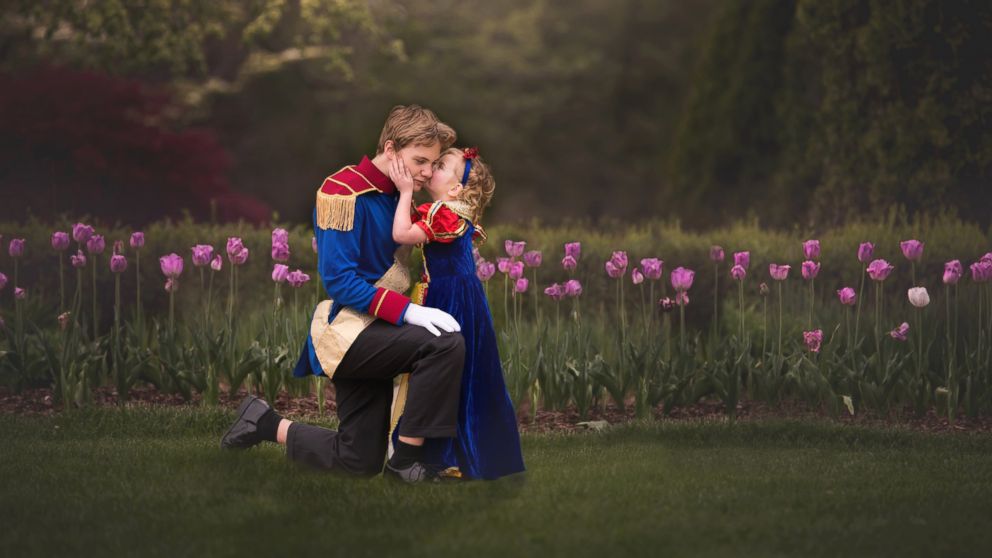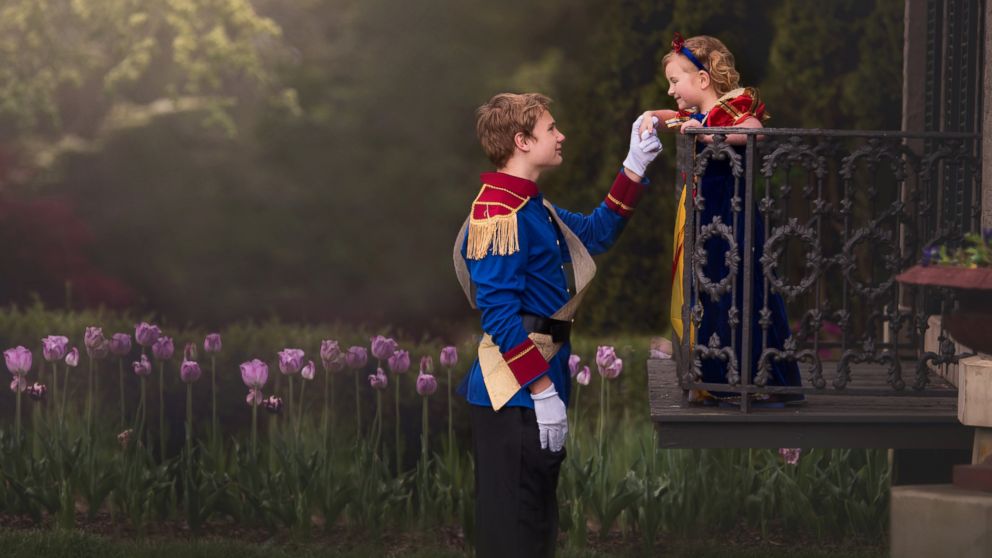 The reaction to the photos has been "so positive," she said. She had never been asked for a brother-sister princess shoot before.
But it was "easy," Angel said. "I really just sat back and let them play and laugh. The only hard part was not crying."
She has seven children, and she said Anthony and Belle are the closest among them. Belle calls her big brother her "favorite boy."
"It's been overwhelming and humbling to see how many people have been touched by this story," Angel said. "Dealing with a child who had depression isn't easy, and I watch his struggle all the time. Belle makes him smile.
"That's a gift. I'm glad that people can see that he appreciates the joy she brings to him and he wanted to make a gesture to return some of that joy."