— -- When one high school principal showed off her moves during a recent pep rally, her students went wild.
Dr. Mickey Reynolds, the principal of Lake Mary High School in Florida, didn't know if her students would laugh or cheer her on at the school's pep rally ahead of their big game last Friday.
"As a principal, often times you're willing to let students make fun of you," Reynolds said with a laugh. "That's just part of the job."
But she knew she had the moves, having coached two step teams earlier in her 28-year career in education.
So when Reynolds returned to Lake Mary High, the school from which she graduated back in 1986 and the school where her father served as it's first principal, she knew she'd get in the groove.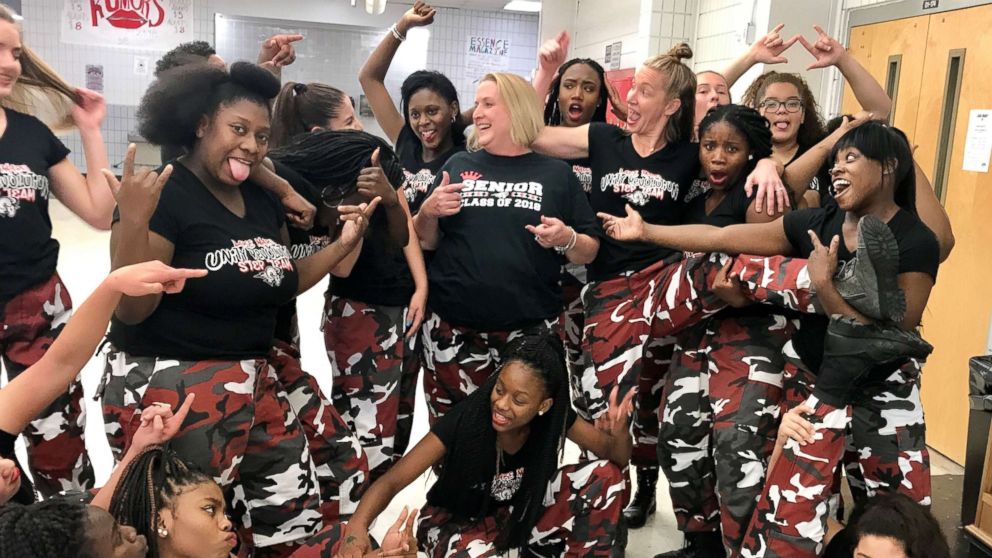 Reynolds approached Kelly Lupis, the coach of the school's Unity Revolution STEP team, with the idea. Lupis said the principal should join the team for Friday's performance.
When Reynolds showed up for rehearsals, she was in for a big surprise. She learned she wouldn't just be popping in; she'd really be performing.
"I wasn't thinking they'd have me doing half the darn routine," the principal admitted. "[I thought] I'm getting a little old for this."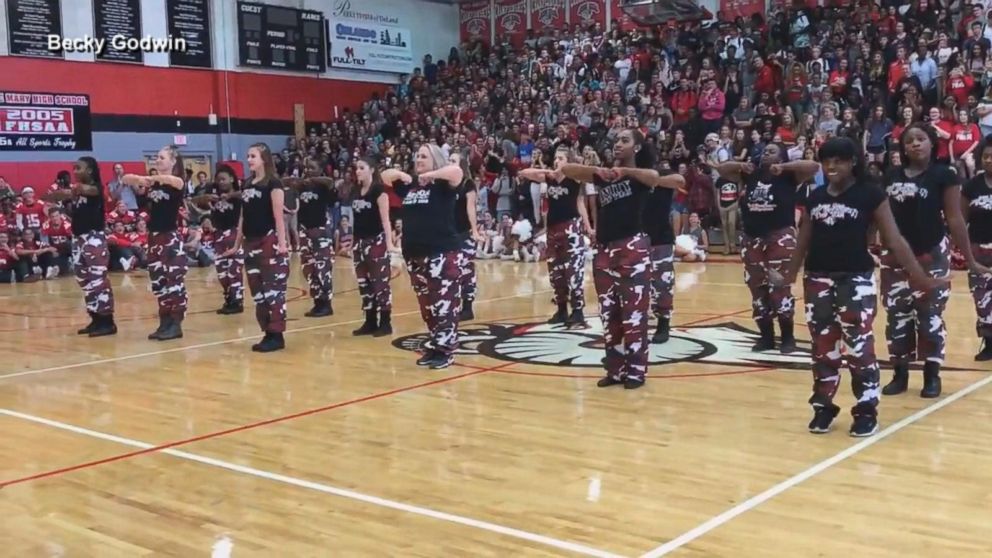 At Friday night's performance, students and even parents who had come to support the school said Reynolds nailed her performance.
Becky Godwin, whose two teens attend Lake Mary, told ABC News she was impressed.
"When she walked out onto the floor, you could literally feel the oxygen leave the room," Godwin recalled. "It was just the most amazing decibel of noise I've ever heard and I've been to every pep rally. I've never heard the students lose their minds like this."
Godwin posted Reynolds performance on Facebook, where it quickly went viral; it now has at least 1.9 million views.
"That was really neat way for her to give back to us," Godwin said. "She showed them. She definitely showed them."
And the performance worked. Lake Mary High's football team went on to make the playoff's at Friday night's game.