— -- An adorable 1-year-old chihuahua mix who lost all four paws is about to get her very own puppy prosthetics.
Christine Broyles, 30, of La Canada Flintridge, California, said she adopted Nimble when she was five weeks old after hearing about the pup through a friend.
"She was three days old when her tissue began to deteriorate and around seven to 10 days, her paws came off," Broyles told ABC News. "At four or five weeks old [Nimble's former owners] realized it was going to be emotionally and financially stressful and considered putting her down. I called and said, 'Don't do that. I'll take her.'"
Veterinarians cannot explain why Nimble lost her paws, Broyles said.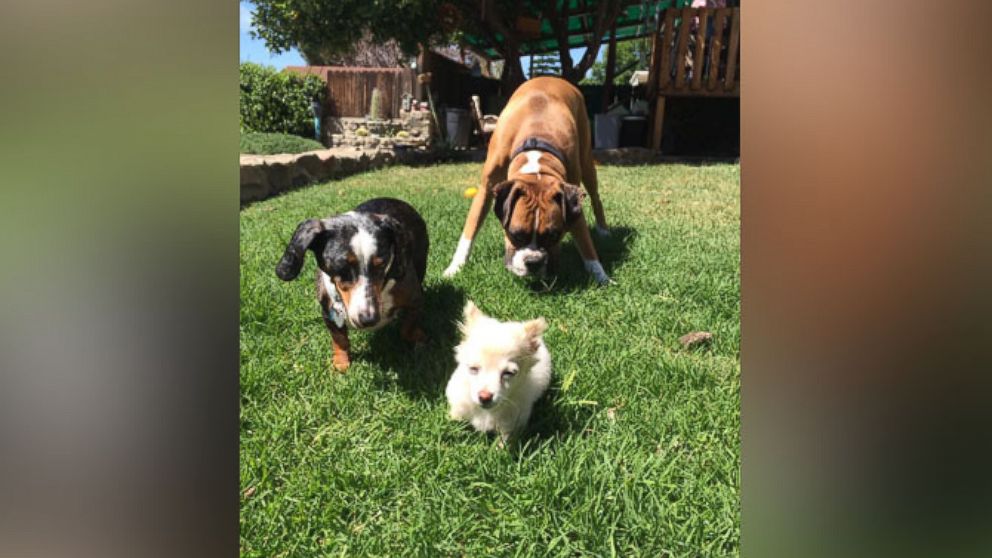 "They thought when [Nimble's] mom was living on the street, she ingested something that compromised embryos," she noted. "We are not sure if it's genetics, unfortunately because mom was never tested."
Nimble has had seven corrective surgeries to smooth out the misshapen bones in her limbs.
Since her last surgery at 10 months old, Broyles said Nimble has been able to run and play on plush surfaces like mattresses, thick grass and padded play stations.
"She's super outgoing, really friendly [and] probably the most loving animal I've ever had," Broyles said.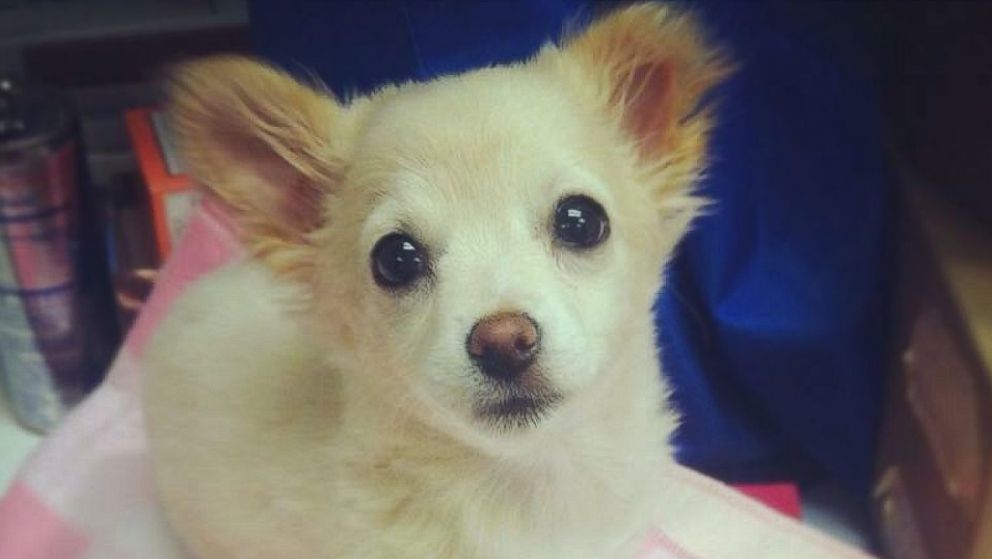 Nimble is now being fitted for prosthetics by the 3D Printing Store in Denver, Colorado.
"Our team is using proven prosthetic methods along with cutting edge 3D printing technology to develop new and better functional solutions for dogs and other animals like Nimble," the company said in a press release. "Our team's inspiration for this project lies with Nimble's undeniable spirit and resilience."
Broyles has documented Nimble's journey on social media, including an Instagram page with over 18,000 followers.
"She gets a lots of love," she said.