— -- A recently widowed man from New Jersey has found much-needed comfort in his wife's absence after his wedding ring -- which had been lost for more than 15 years -- was found and returned to him earlier this week.
David Penner, 68, told ABC station WABC today that the ring's return came just a few months after the death of his wife, Nancy Penner. She passed away on Sept. 30, at the age of 67, he said.
They had been married for 42 years.
When asked if he ever thought he would get the ring back, David Penner told WABC, "No, not after all this time. I mean, it was almost like it would have to be a miracle for that to happen."
David Penner said that he lost the ring "a minimum of 15 to 18 years ago" while looking for a Christmas tree with his wife at Wyckoff's Tree Farm in White Township, New Jersey.
This past April, the tree farm's owner, John Wyckoff, chanced upon the ring that had gone unnoticed in the field this whole time, WABC reported.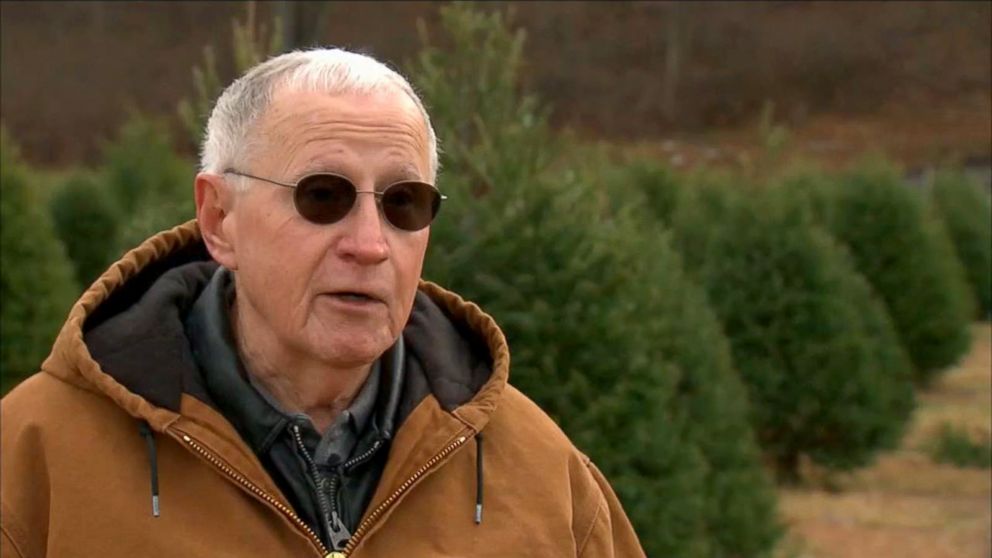 Wyckoff said he noticed a distinctive pattern on the ring's exterior and an inscription inside with the date of the marriage -- July 20, 1974 -- and the words, "To David. Love, Nancy."
On Dec. 2, local newspaper NJ.com posted a story about Wyckoff hoping to find the ring's owner. Someone in David Penner's family chanced upon it the next day.
David Penner immediately drove down and even dug up his original wedding certificate to prove to Wyckoff that the ring was indeed his, NJ.com reported.
The newspaper noted that David Penner had never replaced the ring and is now wearing a wedding band for the first time in more than a decade.
David Penner told NJ.com that he never felt the need to replace the ring because, "We had each other. That was the main thing."