— -- Happy National French Fry Day! The food holiday falls on a Monday this year, but it's safe to say that every day is a fry-filled day in America.
Whether its shoe-string style, crinkle-cut, curly, waffle, loaded, spicy or savory, French fries have been satisfying stomachs across this country for centuries. The origin of the American favorite has been hotly debated, but some point to the "Frenching" technique, which calls to cut or "French" potatoes -- or any vegetable -- into long, thin strips.
Save room for one of these extravagant dishes to celebrate National French Fry Day today.
1. French Dip Mac 'N Cheese Smothered French Fries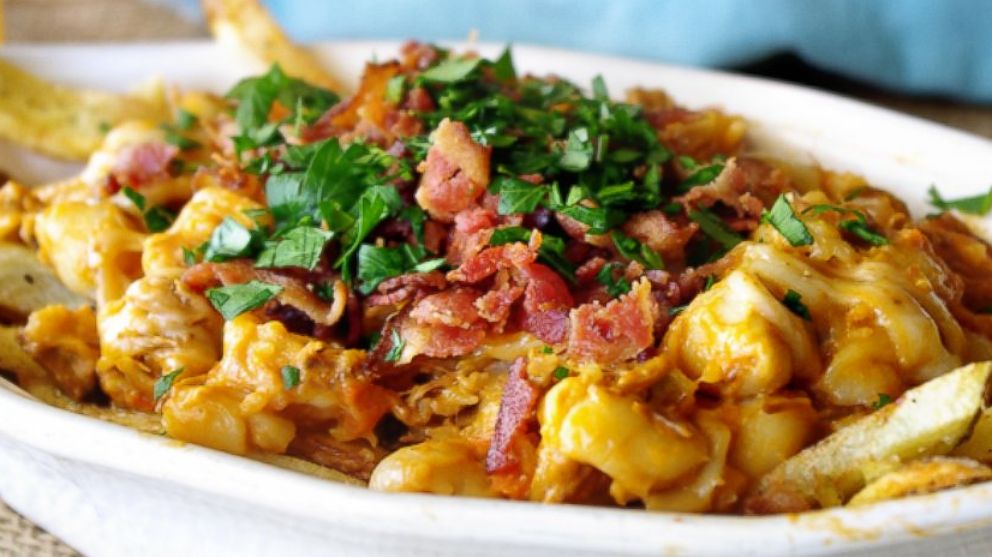 French fries with macaroni and cheese and bacon is an unstoppable combination. Stir in some beef with the pasta and generously add the bacon on top of your fries and bake, and National French Fry Day is a success. Click here to get the decadent recipe from Dixie Chik Cooks.
2. Chile-Lemon Roasted Purple Sweet Potato Fries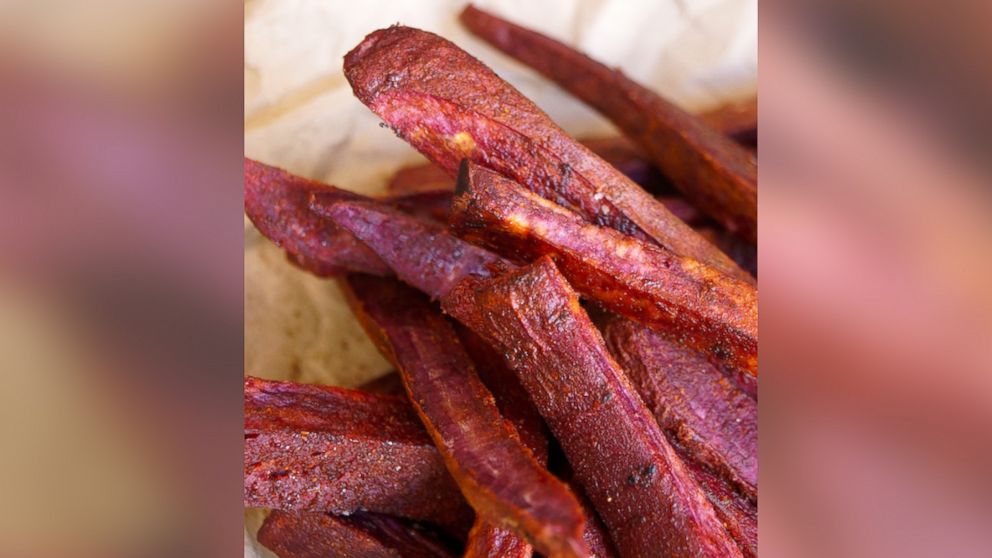 Color your meal with these purple sweet potato fries. Sprinkle a simple mixture of lemon juice, chile powder, brown sugar, salt and pepper over this plate of potatoes to add some spice to this side. Click here for the recipe on CookingOntheWeeeknds.com.
3. Pad Thai French Fries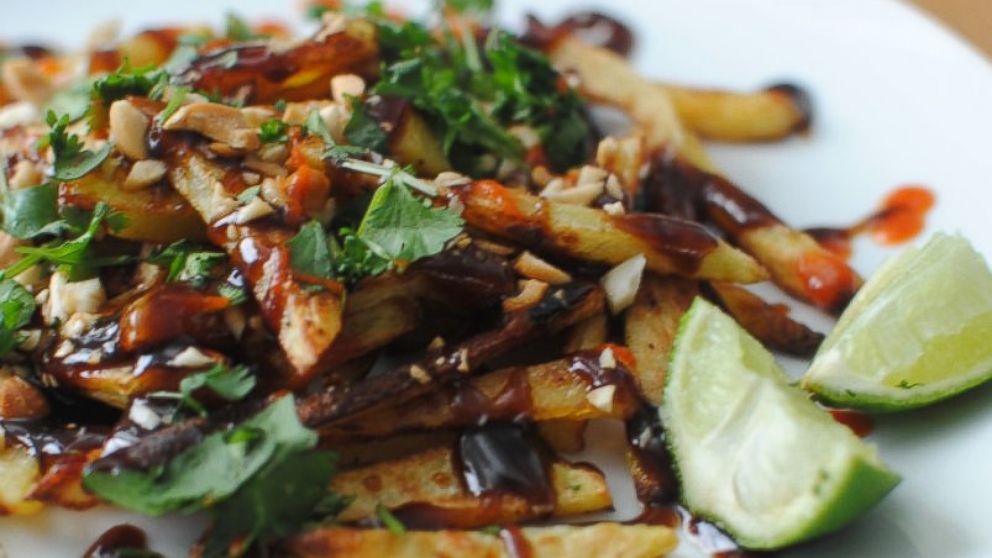 Add some international flair to your fries with this recipe. The fusion of hoisin sauce, fish sauce, and sriracha, blended with the flavors of peanuts, cilantro and lime will be an adventure for your taste buds. Click here to get the recipe.
4. Cinnamon Sugar Sweet Potato Fries with Vanilla Icing Dip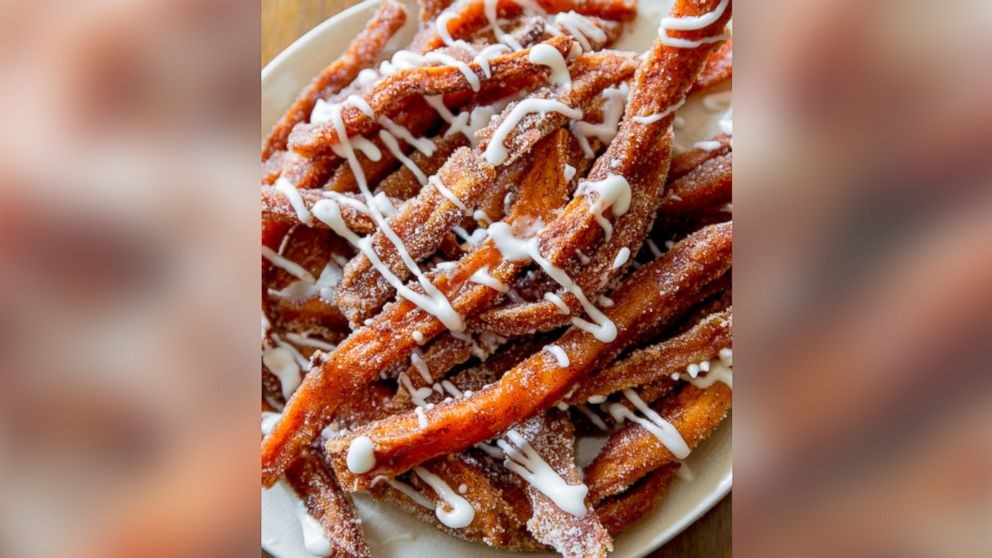 Turn French fries into a dessert with these cinnamon-sugar dusted fries. These sweet potatoes are baked to a crisp, then coated in cinnamon sugar and drizzled with homemade savory vanilla icing. Click here for the sweet recipe from Sally's Baking Addiction.
5. Loaded Sriracha BBQ Sloppy Joe Fries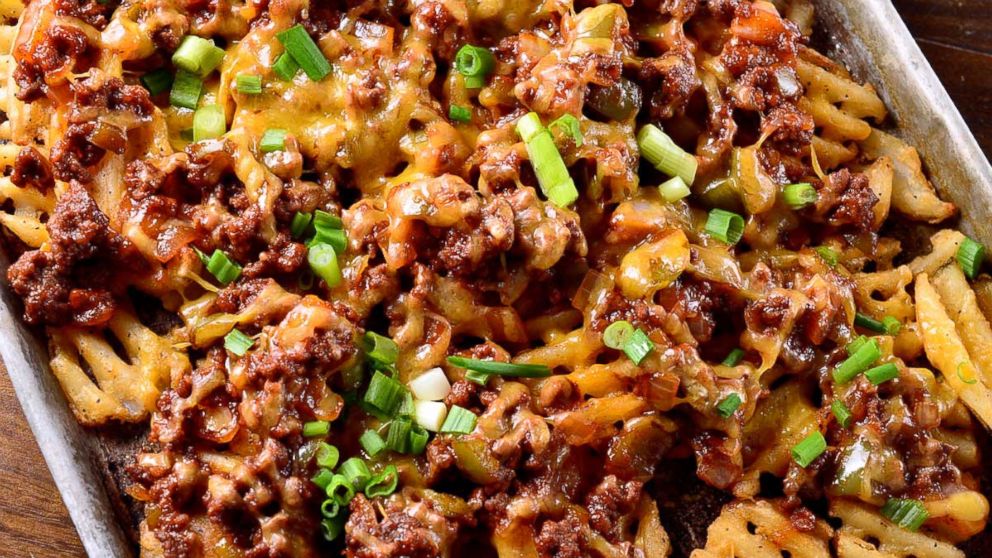 Calling all Sriracha lovers out there! This one's for you! The fiery mix of ground beef, pepper, onion and Sriracha, packs the perfect punch on crisp waffle fries.Load the fiery mix onto a pan of fries, sprinkle cheese on top, and broil until the aroma of this melted, meaty meal fills the kitchen. Click here for the crowd-pleasing recipe from Lifesambrosia.com.