— -- Reebok has taken a cue from $425 men's jeans with a fake mud coating that lit up the Twittersphere on Tuesday because of their lack of authenticity.
The heavily distressed straight-leg blue denim jeans have "seen some hard-working action with a crackled, caked-on muddy coating that shows you're not afraid to get down and dirty," according to Nordstrom's website.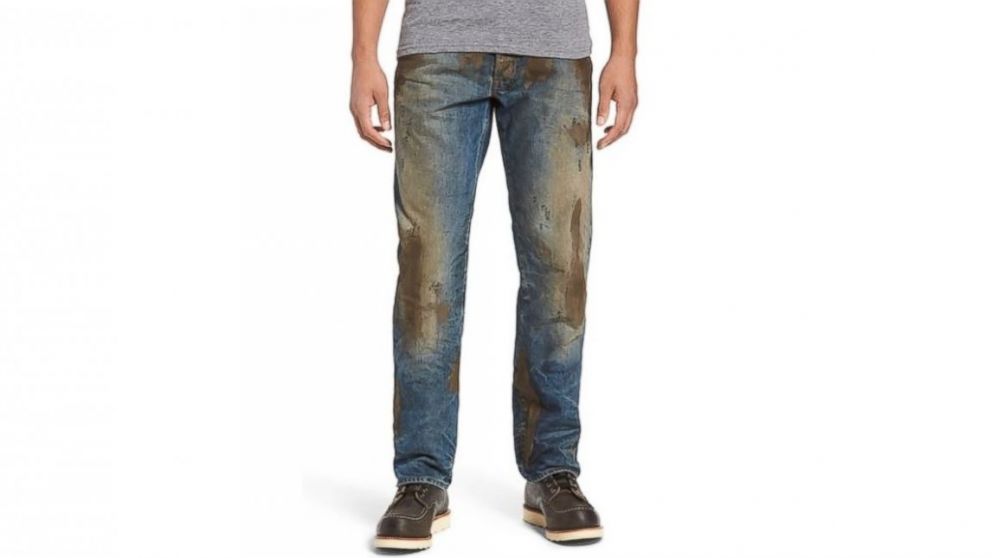 Reebok entered the fray on Wednesday by adding the Reebok Authentic Sweat Shirt — complete with fake sweat stains — on its website among its legitimate offerings. The faux soiled shirt's price? $425, of course.
"Created by the hard working Reebok employees who always find time to sweat it out during the day," reads the shirt's description. "We're putting in the hard work for you and giving you a pre-sweated tee for that post-workout look and smell."
As for its features, Reebok writes, "Authentic sweat for those who don't have time to put in the real work ... Actual stains that will last forever (do not wash) ... Accurate placement of stains created by sweaty employees after workout for maximum visibility."
As of early Thursday morning, the website says, the shirt is "sold out."
The Reebok shirt is fake. But the jeans really are for sale — to the dismay of TV host Mike Rowe, formerly of the Discovery Channel's "Dirty Jobs," who kicked off the controversy.
"I offer further proof that our country's war on work continues to rage in all corners of polite society," he wrote on Facebook. "Behold the latest assault from Nordstrom's ... Finally - a pair of jeans that look like they have been worn by someone with a dirty job … made for people who don't."
Nordstrom did not respond to ABC News' request on Wednesday for comment.