— -- After being alone in a Las Vegas zoo for nearly two decades, one chimpanzee has found a new companion and he is never letting go.
Terry the chimp was rescued by the Save the Chimps sanctuary in Florida in September 2013 after the Las Vegas Zoo was closed following years of complaints by local animal activists.
He met fellow chimp Jeannie at the sanctuary a couple of weeks ago, and as soon as they were introduced "they went to each other and hugged," Molly Polidoroff, executive director at Save the Chimps sanctuary, told ABC News today.
"It was an immediate affection," she added.
The chimps' "heartwarming" friendship was captured in a video that's making the rounds on the Internet. The video shows the two holding hands and refusing to let go -- even when Terry turns to lie down, he immediately stretches out his arm reaching toward Jeannie's hand.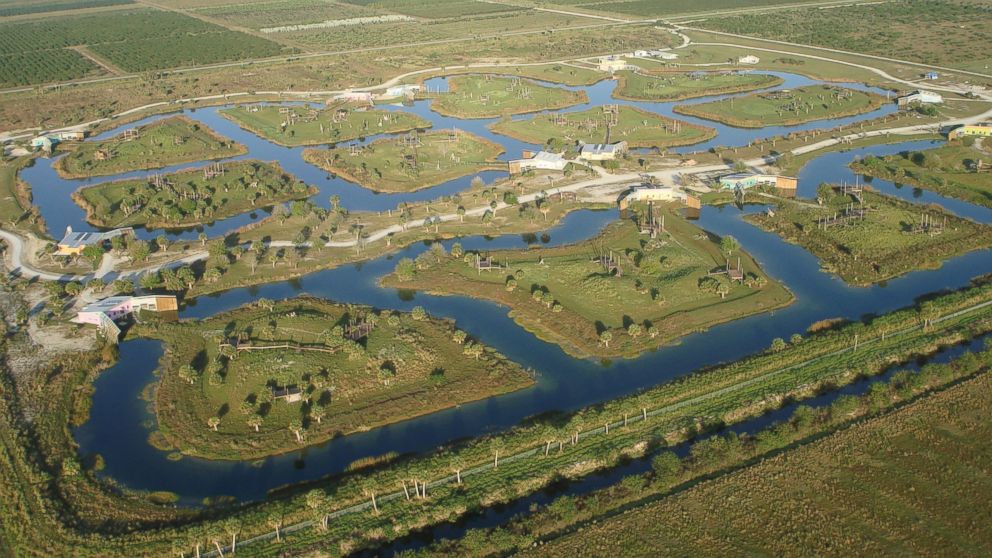 The Save the Chimps sanctuary is the largest chimpanzee sanctuary in the world.
"Some chimpanzees that are more compatible than others," Kathleen Conlee, vice president of animal research issues for the Humane Society of the United States, told ABC News today. "It can take a while for them to get used to each other. Not everyone immediately clicks like that."
Since that first encounter, Terry and Jeannie have been "very close," said Polidoroff.
Terry wasn't always able to be a "very social" and "affectionate" chimp. He spent 18 years living in solitary confinement at the Las Vegas Zoo before he was rescued by the sanctuary.
"Being alone is devastating for them," Conlee said. "Social companionship is the first thing you should seek out for them."
Since his rescue, Terry has been "gentlemanly" with the other chimps and is "incredibly sweet-tempered," according to Polidoroff.
Jeannie was rescued from a biomedical research facility in 2002 and has been described as being very caring to the other chimps in the sanctuary, earning her the nickname "Jeannie Momma."
More chimpanzees are expected to be rescued by sanctuaries in the coming years, according to Conlee, since all chimps, including those in captivity, were listed as endangered in the U.S. last year.
"The sanctuaries have been critical for protecting chimpanzees in the U.S.," she said.