— -- Campers at Camp Rosenbaum in Portland, Oregon, spend one week each summer horseback riding, fishing and hiking with counselors who answer to camp nicknames including "Granola," "Waffles" and "Half-Pint."
On the final day, those campers, at-risk youths between the ages of 9 and 11, learn that the counselors who slept in their bunks and taught them camp songs are first responders the other 51 weeks of the year.
The counselors are police officers, firefighters and members of the military who volunteer to spend time with the kids, all of whom must apply for the camp and live in subsidized housing in Oregon and Washington.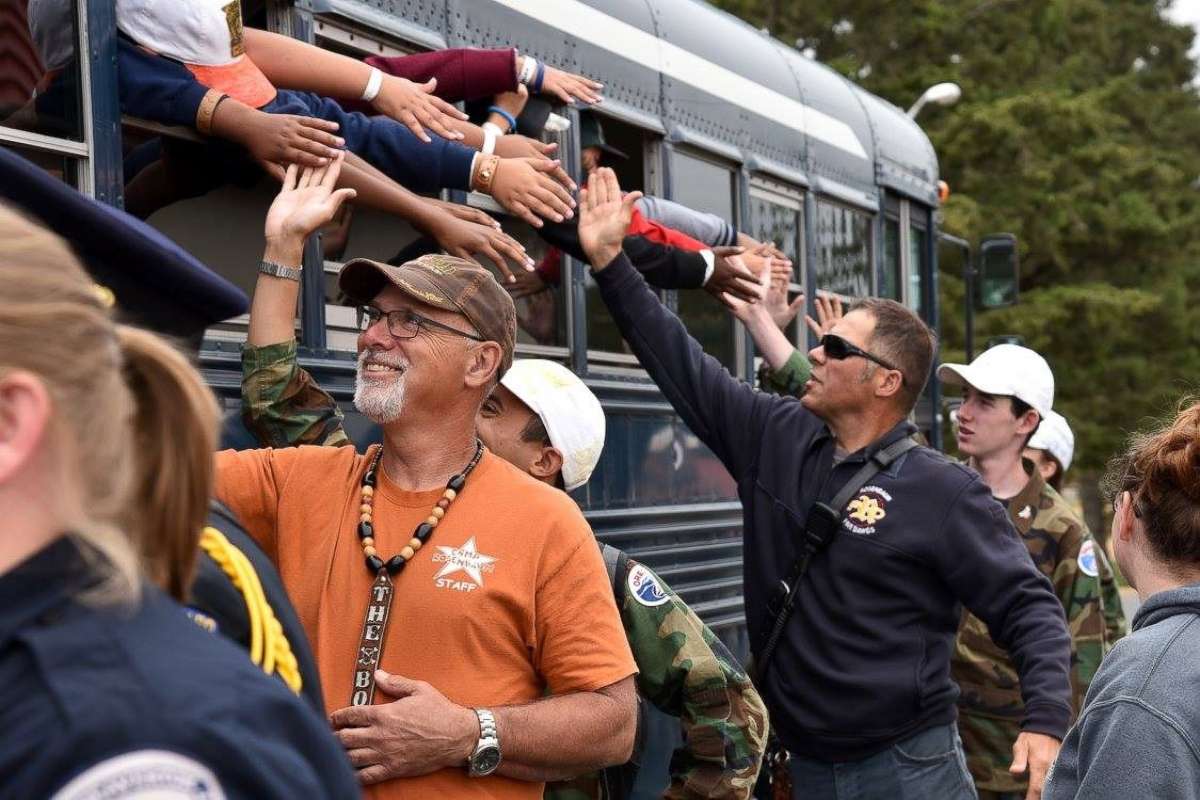 "I am a goof for a week building relationships with these young kids, showing them that they're loved and they can do anything they set their mind to," said Mike Rowe, public information officer for the Beaverton Police Department and a Camp Rosenbaum counselor for the past eight years.
He added, "If on day one I was in a uniform, then it'd be a negative experience because of maybe something family members said about police or maybe police have come to their house."
The campers are assigned into groups with three counselors, who guide them through activities at the camp, located on a military training facility. When the counselors emerge on the last day dressed in uniform, the 175 kids all exclaim, "No way," according to Rowe.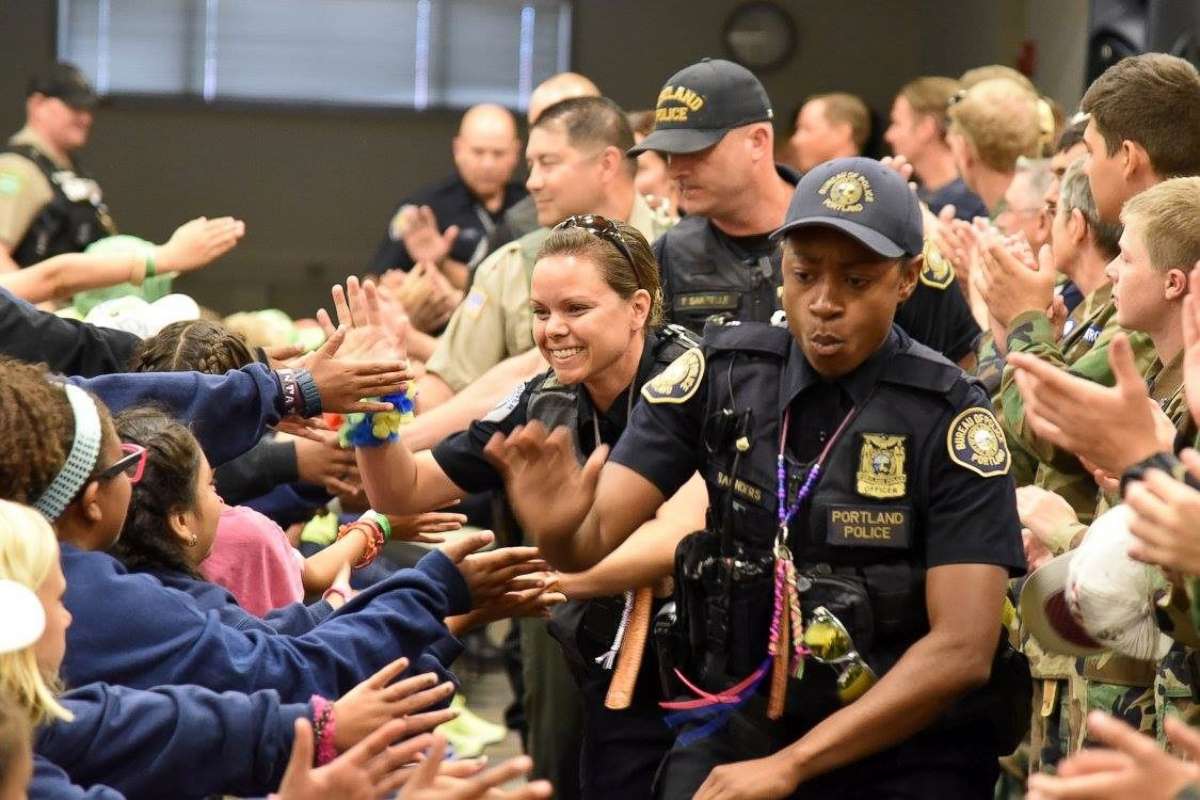 "You walk in and you see jaws dropping on the kids and these looks of amazement," he said. "It's just in amazement because they're like we had a blast with these people, we had fun and it's not like what our friends said about police."
Vali Griffin's 9-year-old son, Mark, attended Camp Rosenbaum for the first time this summer and now idolizes one of his counselors, a member of the U.S. Air Force.
"He was shocked at the end when he saw them all dressed and now he tells me, 'Mommy he flies those big planes and everything,'" Griffin told ABC News. "Every day since he talks about this officer and how nice he was and how he misses him."
She added of her son, who has a framed letter from the counselor hanging on his wall, "He needed this. He's looking at things more positively now."
The camp, founded by the late Brigadier General (Ret) Fred M. Rosenbaum, is free of charge for the campers. Each day focuses on a different citizenship trait, like loyalty and sharing, and the final theme is that good citizens are everywhere.
"In the beginning they're kind of guarded and you watch them blossom as the days go on," said Oregon National Guard tech sergeant and camp counselor Michelle Mularski. "They just open up and have fun."
The weeklong camp also serves as some summer fun for the first responders giving their time as counselors.
"It is the hardest that I work all year long but it recharges my battery in terms of seeing that society is good," Rowe said.