— -- A little boy's first photo shoot with Santa Claus turned memorable last week after he fell asleep before the meet-and-greet with the legendary figure, who also "snoozed" alongside the baby in the snapshots.
Now, the adorable photos are being shared among Internet users across the globe.
"It took off," dad Donnie Walters of Evansville, Indiana, told ABC News today. "It's been viewed over 30 million times now. We went and gave him [Santa] his accolades. We wanted to tell him 'thank you' for giving the wonderful picture that went so crazy."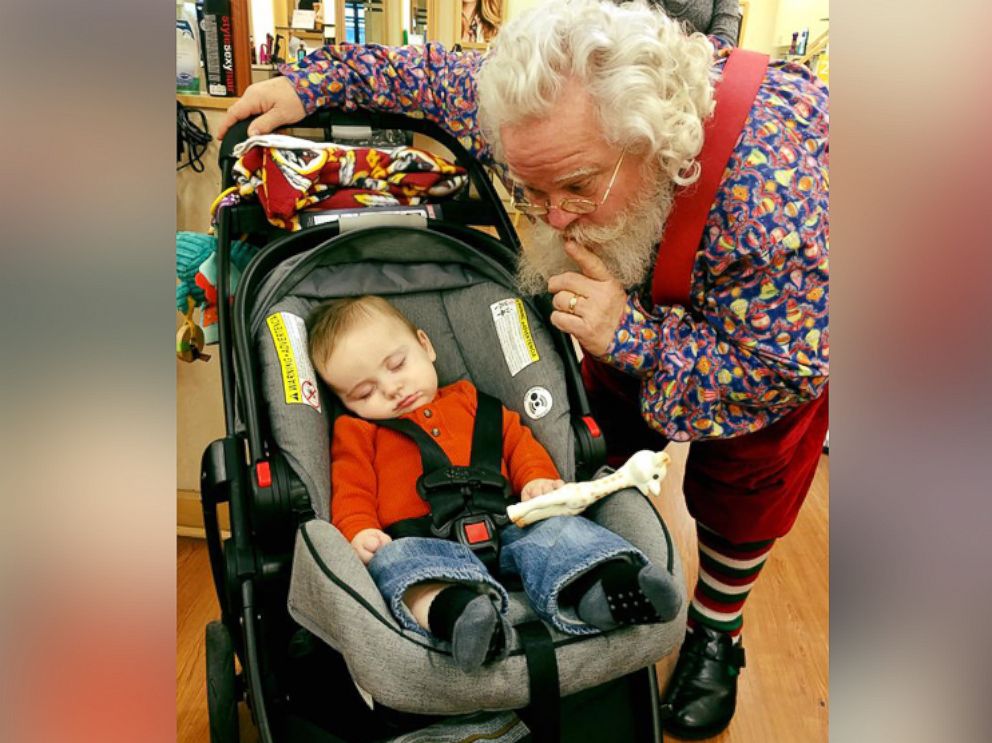 Walters said it was the day before Thanksgiving when he, his wife Kelli and his in-laws took his son Zeke, 6 months, to Eastland Mall in Evansville to see Santa for his first photo session.
"I wasn't really nervous at all because he's such a happy baby, he's always smiling," Walters said. "He probably would've sat on Santa's lap, laughed at him and tugged on his beard and those pictures would've been just as cute."
But as the family waited in line, Zeke fell asleep just as his turn with Mr. Claus arrived.
"We said 'Great, this isn't going to work,'" Walters said. "Santa saw he was asleep and he said 'Please, don't wake him up. I have a great idea.'"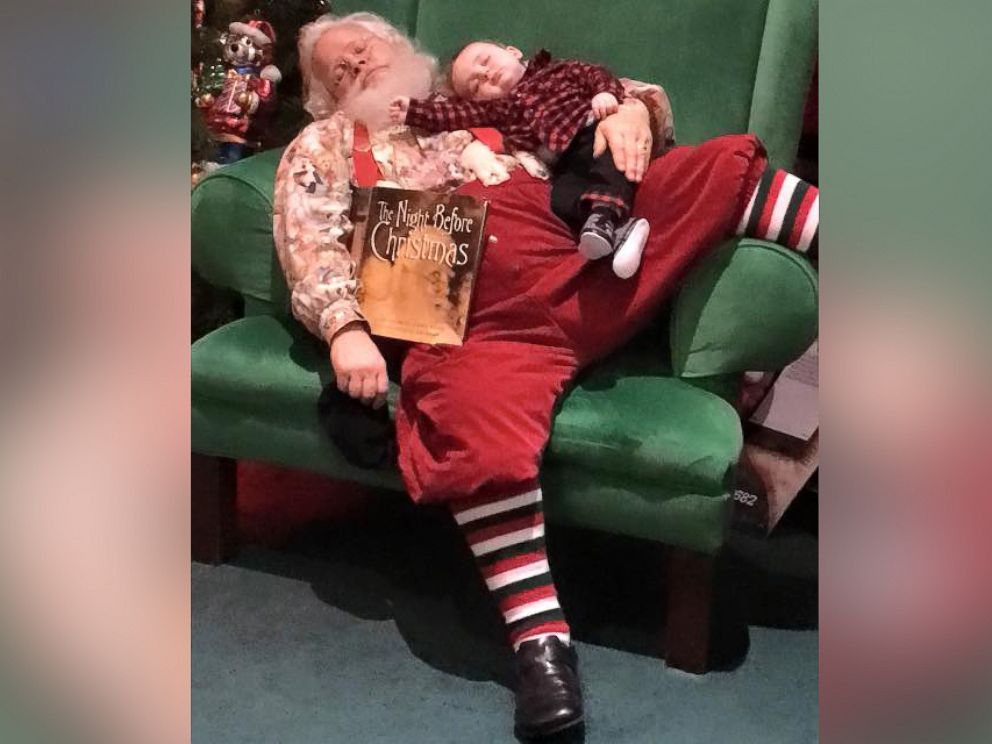 Walters said he laid Zeke down on Santa's lap and the newborn continued to drift off while Santa pretended to nap alongside him.
"My mother-in-law was crying," Walters said. "I thought it was cute. I saw the photos and thought they were really heartwarming so I shared them on my Facebook page."
Walters posted the photos of Zeke and Santa on Facebook, where they were shared over 196,000 times.
Walters said people have reached out to him about using the photo on Christmas cards and even a restaurant advertisement.