School Grants Beloved Secretary's Dying Wish for Dream Vacation to Hawaii
Staff and students raised over $18,000 for Debbie Hall's Oahu trip.
November 1, 2016, 2:55 PM
— -- A beloved high school secretary will embark on her dream vacation to Hawaii, thanks to her colleagues and students.
Debbie Hall, 56, who has worked in the counseling registrar department for 19 years at Davis High School in Kaysville, Utah, was diagnosed with Lou Gehrig's Disease (ALS) three weeks ago. Because her condition is terminal, Hall desperately wanted to visit the Aloha state -- the No. 1 thing on her bucket list.
Within days, the school raised over $18,000 for Hall and her family to enjoy a vacation on the island of Oahu.
"She's one of the best women I know," said Hall's colleague Robyn Lawson. "This is the impact she's had in 19 years of education. It shows how much people love and respect her."
Lawson, a guidance counselor at Davis, has been working with Hall for six years.
Lawson describes her coworker as the "heart and soul" of the office.
"We have 2,700 students she greets them all," Lawson said. "She pretty much knows every student in the school. We call her the Google of the school, jokingly, because she knows everything. She has a great memory. They love her. She's very patient and kind. I've never seen her upset or frazzled."
Lawson said she and the rest of the staff have always known of Hall's Hawaii aspirations and upon learning of her prognosis, they decided to raise funds on GoFundMe to make her dreams a reality.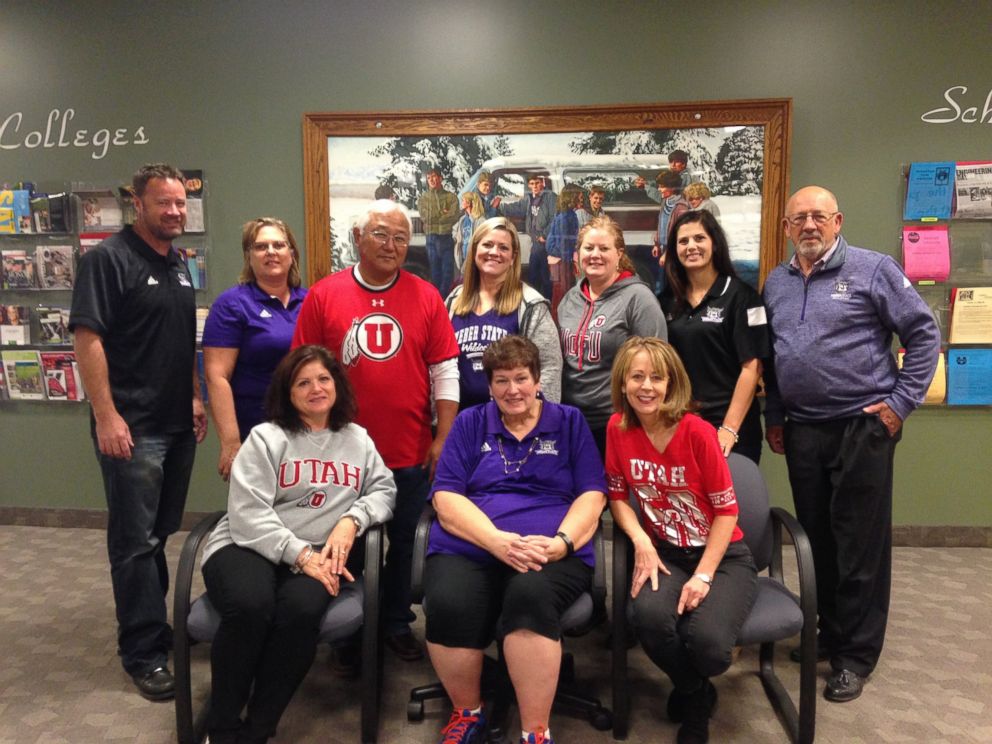 "One of the sweetest things was that a lot of students that donated five, 10, 20 even 50 dollars towards her," Lawson said.
Hall said that she and her family are grateful for all the "love and support" from the school, community and her extended family members.
"This will give our family an opportunity to make a lasting memory," she wrote in an email to ABC News, referring to her Hawaii vacation.
In addition to the Hawaii trip, the school raised enough funds to send Hall, her husband Dave, five children and 10 grandchildren to Disneyland one week before Christmas.
The Walt Disney Co. is the parent company of ABC News.